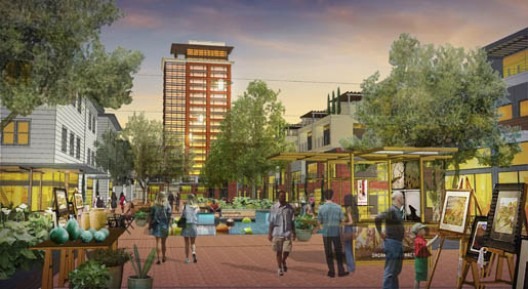 If the first go at a Hunters Point hearing was heavy on skepticism, Round Two Thursday night went a little more in the opposite direction — incredulous praise, according to the SF Examiner.

Megadeveloper Lennar expects to shower upon Bayview and Hunters Point a hurricane of community benefits: $120 million for affordable housing, $10 million for local schools, a $3.5 million scholarship fund, and $2 million for "health programs and a range of community facilities and other sweeteners."

So sweet are the sweeteners, in fact, that one commissioner couldn't help but feel there might be something in the candy the nice stranger's offering us: "Is it going to be doable?" he asked. "I've never seen a community-benefits package like this."
Compare to last month, when commissioners felt like they were being walked through a marketing — rather than informational — presentation.

Anyway, the mayor's office says that one thing is different for Hunters Point: the city will mandate that a certain proportion of workers be hired from the city, rather than just ask nicely.


Copyright CURBD