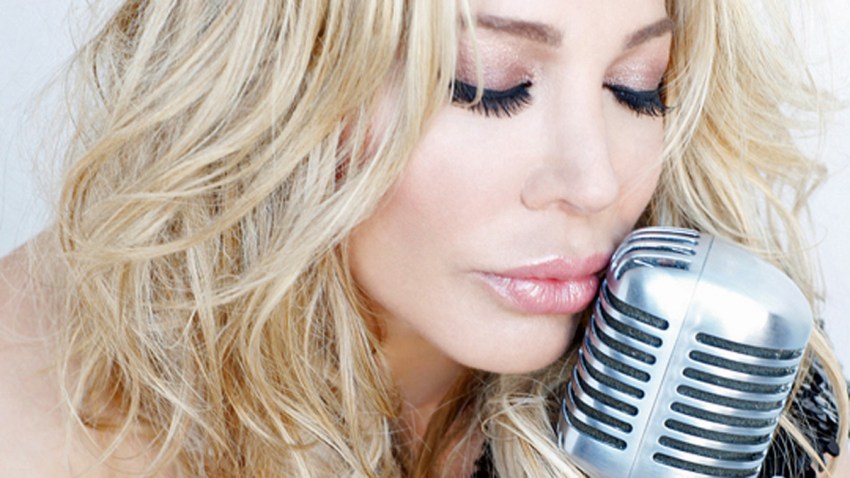 After more than 25 years of making music, artist Taylor Dayne's songs help make up the soundtrack of our lives.
Or as her fan Jim puts it, "She was always a dominant artist in my playlist entitled, Booty Jams."
"Yeah, that, too," Taylor Dayne said with a chuckle. "Booty Jams, I love it!"
Whether they're your shower sing-a-longs, workout soundtrack or booty jams, Dayne will be revisiting hits such as "Love Will Lead You Back," "Prove Your Love" and "Tell It To My Heart" when she performed at 8 and 10 p.m. Friday, April 11, at Yoshi's San Francisco.
Dayne said her Yoshi's shows will include the requisite hits—"with some twists"—as well as some of her favorites from albums like "Soul Dancing" and her most-recent, "Satisfied," which featured the hit, "Beautiful" and one of her personal faves, "Crash."
She also teased that after finishing a run in the musical, "Cats," she might bust out "Memory." And, because she's performing at a Smokey Robinson tribute later in April, might she treat SF with some "Ooo Baby Baby" or "Tears of a Clown?"
"That's an extremely good question," she said. "Potentially."
Dayne knows that it's essential to keep her fans informed via social media in order to stay relevant with her growing demographics (Even your Great Aunt Vera is on Facebook!). So, Dayne stays active on FB, Twitter, Instagram and Tumblr.
"I'm out there," she said. "It's definitely part of the landscape of how you're going to break and keep your fans informed."
The triple threat—singer, actor and single Mom to twin 12 year olds—also knows it's essential to stay informed so she knows what her kids are up to online.
"It's their form of going outside and playing kickball. It's unbelievable. It's that intense a need. We were part of the videogame revolution. It typifies and it's also addicting. I'm addicted to my own phone. I mean, who am I kidding?" she said. "It's your job to keep [your kids] very active in a lot of things and also limit their exposure on it. That's it."
Dayne's pop songs like "Don't Rush Me" and remixes like her take on the immortal Barry White's "Can't Get Enough of Your Love" have made her a fixture on the Billboard Dance charts. While dance music has never gone away, Dayne is loving EDM's resurgence in the mainstream.
"I love it, love it, love it," she said. "You have David Guetta, who really forged the mainstream. He took the best of Giorgio Moroder and made it a modern EDM track so melodic, it's popular."
Dayne said she's 100 percent thinking about dance music as she works on revisiting her greatest hits for a new package.
"I'm thinking about a couple new tracks and revisiting the hits in interesting ways," she said. "The project is in the mind and what I want to do."
Visit yoshis.com/sanfrancisco for all the details on Taylor Dayne's April 11 concerts.

Corey Andrew has been interviewing comedians and writing about comedy for the last decade and a half. He recently published the book, "Laugh Lines: Conversations with Comedians." Corey was a writer and performer with Midwest sketch troupe, The NonProphets, before moving to the Bay Area with his family several years ago. If you have ideas for future columns about comedy, you can send them to coreywrites@yahoo.com or follow him at twitter.com/coreyshame.