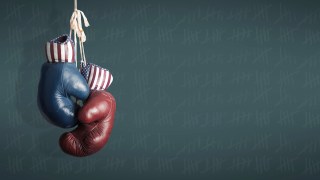 Republicans have scored a major election victory by blocking Democratic supermajorities in both houses of the Legislature after flipping an Assembly seat in the eastern San Francisco Bay Area.
Friday's win by Republican Catharine Baker over Democrat Tim Sbranti in Assembly District 16 follows GOP success on Election Day in blocking a Democratic supermajority in the 40-member state Senate.
A two-thirds threshold is needed to give the majority party power to raise taxes and override gubernatorial vetoes without support from the minority party.
Baker secured 52 percent of the vote after an updated tally by Contra Costa and Alameda counties late Friday. That means Republicans picked up the 27 seats needed in the 80-member Assembly.
The district stretches from Lafayette south to Livermore and previously was represented by a Democrat.