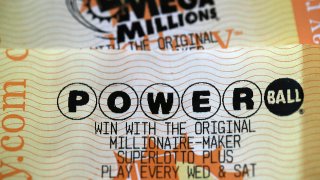 A lucky Powerball player in Northern California matched 5 of 5 numbers in Wednesday's draw to win a cool $1.36 million, according to the California Lottery.
The 5/5 ticket was sold at the 7-Eleven store at 1605 Butte House Road in Yuba City, about 42 miles north of Sacramento, lottery officials said.
The numbers in Wednesday's $570 million Powerball draw were: 2, 7, 11, 17, 32 and the Powerball number 11.
No jackpot tickets were sold in Wednesday's draw, pushing the next pot to an estimated $620 million. The next draw is Saturday.