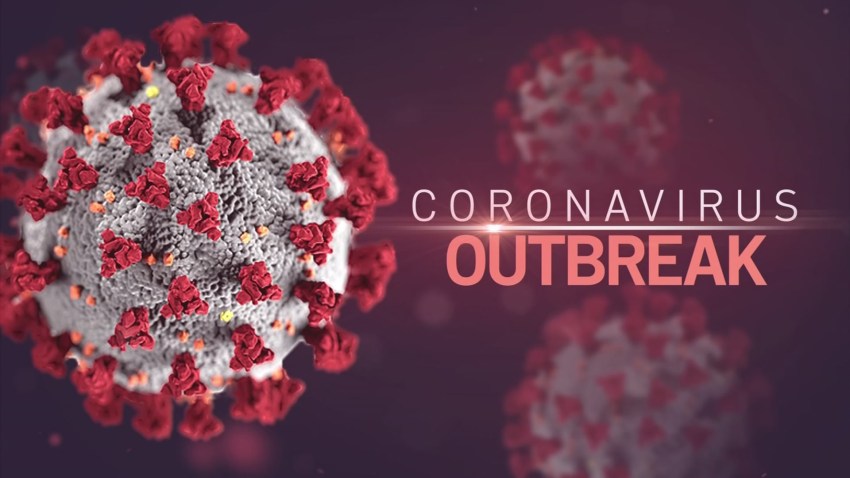 NBC Bay Area will continue to provide updates on COVID-19, the coronavirus pandemic that has changed our daily lives. But before scrolling down, take a moment to sign up for our coronavirus newsletter here and bookmark the following pages:
Now onto the latest updates.
Thursday, August 13
So much of coronavirus is unknown, including why the virus makes some people so sick, and leaves others with no symptoms at all. Now Stanford researchers are trying to figure out why. Details here.
Thousands of Kaiser Permanente patients may soon be getting invitations to participate in a new study in the search for a COVID-19 vaccine. Details here.
Several complaints have been lodged against venues planning to host wedding receptions in Monterey County. Though wedding ceremonies are allowed in the county, receptions are not because they pose a high risk of COVID-19 transmission. More here.
Wednesday, August 12
Contra Costa County has given the green light to spending funds intended for coronavirus relief to hire 24 new sheriffs deputies.  The county says the extra staff is badly needed but many say the money should be spent for other services that are also critical especially during the pandemic. Details here.
San Mateo County announced on Wednesday a partnership with local school districts to provide up to $2.879 million to help K-12 students get online during the COVID-19 pandemic. Details here.
As the world waits for a coronavirus vaccine, scientists at UCSF say a nasal spray developed by university researchers could potentially slow the spread of the virus. Details here.
In an effort to help businesses struggling during the coronavirus pandemic, San Jose is now opening public parks and plazas to some businesses. More here.
Tuesday, August 11
The Pac-12 joined the Big Ten in calling off their fall football seasons because of concerns about COVID-19. Other sports are also impacted. Get up to speed here.
As COVID-19 shut down malls, Westfield Valley Fair reinvented shopping with an open-air market. Check out the story here.
They come in all shapes, sizes and colors and in California, everyone is required to wear one. Now that masks are a part of our daily lives, there is a debate over which ones work and which ones don't. Check out the latest study from Duke University which lists them from best to worst, here.
San Francisco fitness studios trying to hang on through the pandemic say they are at the end of their rope. Details on why some owners are considering taking legal action against the city, here.
In Santa Clara County, leaders are considering cracking down on anyone not wearing face coverings when out in public. Here's how much you could get fined for.
Monday, August 10
California Public Health Director Dr. Sonia Angell, a top official part of a team developing the state's response to the pandemic, unexpectedly resigned Sunday night after less than a year on the job, a state official confirmed.
Angell's resignation comes after a major blunder with the state's COVID-19 tracking system when a computer glitch caused several thousand cases to go unreported. Full story here.
Students in school districts across the Bay Area begin school this week, and back-to-school shopping over the weekend was different than ever before. Many families spent less on clothes and binders and more on electronics and bedroom décor. Details here.
In Oakland, students at the Oakland Unified School District went back to school today - of course, via online classes. Here's more.
San Jose Unified School District students are getting ready to begin distance learning Wednesday. However, teachers are expected to physically be at their classroom and many are worried about the decision. Read more about it here.
California has released guidelines for reopening community colleges and universities across the state. Here are the details.
Sunday, August 9
Santa Cruz County and the University of California at Santa Cruz have announced a partnership to expand the county's COVID-19 coronavirus testing and analysis capacity. Read more details here.
A San Quentin sergeant who was in an induced come at a South Bay hospital due to coronavirus, has passed away. Read the full story here.
The sunny weather has drawn crowds to San Francisco's Dolores Park, where people Sunday were split about whether the situation there was safe. Here's the story.
Saturday, August 8
The San Mateo County Health Officer is taking issue with the methodology of the state watch list and the county's place on it. He said that forcing businesses to cease operation because of a certain number of cases is a mistake, and that cases may be linked to private gatherings rather than businesses. Details here.
Santa Clara County is offering free coronavirus testing in some cities throughout the area. Some of the locations, however, are appointment-only. Check it out here.
The City of Berkeley is piloting a COVID-19 self-testing kiosk that ensures accurate test results in just 24 to 48 hours. Anyone may be tested regardless of whether they are residents of Berkeley, are presenting symptoms or have health insurance. Full story here.
President Trump signed an executive order Saturday to provide coronavirus economic relief to millions of unemployed people. But Democrats question whether the order will truly help people who are out of work. Here's the story.
Sonoma County has opened a complaint line where anyone can blow the whistle on businesses that aren't following the rules. The line lit up with tips on hundreds of possible violations in just the first two days. Check out the story here.
Friday, August 7
Another grim milestone to report. Today, California surpassed 10,000 COVID-19 deaths, making it the U.S. state with the third-highest number of deaths since the beginning of the pandemic.
Hashiri Sushi in the SoMa district of San Francisco has set up three plastic domes outside the eatery for customers to dine in while enjoying the Michelin Star restaurant's hours-long dining experience. Watch the video here.
Thursday, August 6
Have you been paying more for groceries lately? You're not alone. Not only is COVID-19 a detriment to your health, it is changing how much you spend at the grocery store. Details here.
Researchers from Georgia Tech launched an online tool to help gauge the chances people have coming into contact with someone who is a COVID-19 carrier. Find out how it works, here.
Wednesday, August 5
Let's talk about school. A private school in Marin is offering parents the option to send their kids to school in the woods, all day, every day — learning reading, writing and math while they also learn about nature. And for kids going to school online, another Marin nonprofit is offering nature education groups as a way to get outside and see friends. We headed off into the woods to hear why kids like it so much — and why some parents are stressing out over the cost. Here's the story.
While some students can succeed from home during the pandemic, others are struggling to get the resources they need to keep up. Here's a look at the digital divide in the Bay Area.
As the state releases more and more guidelines to go back to school during the pandemic, Bay Area educators are implementing their own rules as well. Here are the details.
State prison officials say as many as 17,600 California inmates may be released early due to the coronavirus, 70% more than previously estimated and a total that victims and police say includes dangerous criminals who should stay locked up. Read the story here.
Six months into the COVID-19 shutdowns, some people are letting their guard down and it's raising concerns. Jean Elle spoke with UCSF Dr. Peter Chin-Hong about crowds at Dolores Park this past weekend and what these could do to coronavirus case numbers. Details here.
Santa Cruz County joined the list of jurisdictions taking a hard stance on health order violations, citing an increase in COVID-19 infection rates and hospitalizations. Find out what you'd have to pay, here.
For the first time in its 44-year history, Great America will be closed for the entire summer and the rest of the year. This means no Halloween Haunt, Great Pumpkin Fest or Winterfest at the iconic Santa Clara theme park. More here.
Tuesday, August 4
Wear a mask or pay the price. San Mateo County officials have approved an ordinance that allows officials to fine people and businesses found violating COVID-19 health orders. Details here.
A technical problem has caused a lag in California's tally of coronavirus test results, casting doubt on the accuracy of recent data showing improvements in the infection rate and number of positive cases, and hindering efforts to track the spread, the state's top health official says. Read the story here.
Plans to return to school continue to change and pose challenges for students, teacher and parents. Here's a San Jose elementary school teacher and mother who talks about how difficult it has been to adjust to the changes the pandemic brings.
Some San Jose Unified School District teachers are concerned about their return to empty classrooms to continue to teach virtually. Here's the story.
Monday, August 3
Some good news to report. Gov. Newsom said the state's COVID-19 positivity rate has trended down over the last week, a sign that the state pulling back its reopening plans may be working to prevent further spread of the virus. Get up to speed here.
A popular San Francisco restaurant will open a new outdoor dining area to welcome guests during the pandemic. Figures like former San Francisco Mayor Willie Brown and others are expected to be there.
The pandemic is changing the lives of everyone, including students. For 2020 high school graduates, the pandemic is making them consider taking a gap year. Read more about it here.
Speaking of school, if your child needs help with math, science, or other tough subjects in the coming school year, free help from a professional tutor may be just a click away. Details here.
Sunday, August 2
Today, several indoor businesses and activities in San Mateo County will close after being on the state's watch list. Some of these businesses include gyms and fitness centers, hair salons, churches, barber shops, nail salons and shopping malls. Read more here.
Santa Clara County tweeted today to look for a new check mark every time you enter a business. This check mark ensure that the business is following social distancing protocols. Check it out:
Saturday, August 1
"Uncertain." That's the word that kept coming up when NBC Bay Area spoke with parents, principals, teachers, public health experts, and others in recent weeks, discussing the upcoming 2020-2021 school year. NBC Bay Area's Consumer Investigative Reporter Chris Chmura takes a deeper look at what it all means. Check out the story here.
Hair salon owners and stylists in Alameda County are pushing back on what has been a devastating past four months for their businesses. All salons are still unable to open their doors do to rising COVID-19 numbers in Alameda County, so the local hair industry is looking to take matters into their own hands by opening on August 17, with or without approval from the county. Details here.
San Mateo County officials announced Saturday afternoon that due to its placement on the state watch list certain indoor businesses and activities must shut down or move to outdoor operations, effective Sunday at 12:01 a.m. Full story here.
These businesses include gyms, churches, salons and malls. Tattoo and body piercing shops may not operate outdoors and must close.
San Mateo County tweeted Saturday morning that it remains in discussion with the state about the placement of the county on the monitoring list.
"As of Aug. 1 our status on the COVID-19 Monitoring List remains the same," the tweet read.
Many businesses are struggling during this COVID crisis but for new business owners, the dream of being their own bosses was cut short. Their story here.
New COVID-19 numbers from the South Bay could indicate a drop in hospitalizations in the coming weeks. Test positivity, one of the key indicators, is now slowly trending down in the South Bay and statewide. "It's an amazing thing because test positivity rate gives you an idea of, and is an early indicator of how we're doing as a community," said Dr. Peter Chin-Hong, UCSF infectious disease specialist. Read the full story here.
Friday, July 31
California health officials reported the state's first coronavirus death of a child. Details here.
Sonoma County is working to get more people tested for COVID antibodies. Starting today, the county is offering antibody testing to people who work in schools. That includes teachers, administrators, one-on-one aides and custodians. More here.
Many Bay Area cities have been experimenting with different ways to help their business stay afloat, like closing downtown streets, to expand outdoor restaurant seating. Danville tried it but they are scaling it back now. Details here.
Thursday, July 30
Santa Clara County confirmed COVID-19 clusters among employees at four different Costco locations across the county. Here's what we know.
It's a question you've probably thought about at some point over the last several months: why does it take so long to develop a vaccine? Check out the video below to get some answers.
Have you been tested for COVID-19 but waiting over a week for results? You're not alone. With an urgency to clear the backlog of COVID-19 tests, the FDA is giving the green light to a major testing company to use a new technique to speed up the process. Details here.
Bay Area students will start the school year with distance learning and while that's underway, doctors are coming up with proposals for the safe return to class. Janelle Wang spoke to Dr. Naomi Bardach, an associate professor of pediatrics at UCSF, for some updates. Watch the interview here.
Wednesday, July 29
San Mateo County became the last Bay Area county to be added to the state's COVID-19 monitoring list. Details here.
This week, three pop-up coronavirus testing sites are opening in Santa Clara with shorter wait times as they implement a new wristband system for scheduling tests. In Berkeley, the city is running a two-day pilot program using saliva-based tests at San Pablo Park. Find out more details about both initiatives here.
In San Francisco, Tadich Grill is temporarily closing due to the coronavirus pandemic. The restaurant has been around for 171 years. Click here to read the story.
All available tickets to the Oakland Zoo sold out for Wednesday, the first day the zoo has been open to the public since closing amid COVID-19 shelter orders in March. Here's how it went down.
As California continues to struggle with the new surge in COVID cases, the state is changing tactics when it comes to testing. State health leaders are no longer encouraging everyone who wants a test to get one. Instead, they want to prioritize who receives a test with the idea to speed up result turn-around times. Details here.
Santa Clara County Public Health is investigating coronavirus cases at Costco Wholesale on Lawrence Station Road in Sunnyvale. Health leaders say the store didn't have to shut down because it followed county rules for handling these situations. More information here.
The Marin County Board of Supervisors have extended a county eviction moratorium for the fourth time for residents economically suffering during the COVID-19 pandemic. Details here.
Tuesday, July 28
The Contra Costa County Board of Supervisors on Tuesday passed an ordinance that allows officials to fine people and businesses for violating coronavirus pandemic health orders, such as not wearing masks and not practicing social distancing. Details here.
The governor's watch list is getting longer and San Mateo County thinks it's about to be added to it. Details here.
And the San Francisco Giants fans are on the edge of their seats, excited about today's home opener but concerned about how a COVID-19 outbreak among the Miami Marlins will impact the season. Details here.
Monday, July 27
Experts say parties and other social gatherings in the Bay Area are creating COVID-19 clusters. Take a look.
Contra Costa County officials will vote on an ordinance tomorrow that may allow establishing fines for violations of public health orders like wearing face coverings, social distancing and gatherings. Read more about it, here.
Parents are doing a different kind of back-to-school shopping as schools prepare for another round of all-online learning. Some trying to create small learning pods for their kids and are shopping around for tutors to lead them. But many principals with the Oakland Unified School District are worried, saying learning pods will only widen the education gap. Details here.
Sunday, July 26
Two more inmates at San Quentin State Prison died of complications related to the coronavirus over the weekend, prison officials confirmed. One died at an outside hospital, Saturday, and another was pronounced dead at the prison Sunday, an official said. They were the 18th and 19th deaths of San Quentin inmates related to COVID-19.
Santa Cruz County has officially been added to the state's watch list, authorities confirmed Sunday. If a county is on the watch list for three days it will face new restrictions. Details here.
This means new changes and restrictions will be implemented such as gyms and other personal services.
Officials confirmed there was positive coronavirus case at Montclair Rec Center this week.
The City of Oakland Parks, Recreation and Youth Development Center said a person tested positive on June 29.
A total of 27 participants and 16 staff members were near the individual were notified of the potential exposure.
Thanks to fundraising efforts that resulted in over $1 million in donations and reclassification as an outdoor park, the health department in Alameda County will allow the Oakland Zoo to reopen Wednesday. Details here.
Saturday, July 25
The Petaluma Fire Department announced via a statement that a member of the department tested positive for coronavirus.
The individual tested positive on July 19, and all immediate crew members that were in close contact with the member are in quarantine.
As of today, the station that the member worked at is closed for professional cleaning.
San Francisco city officials announced an update to the city's face covering requirements, per new state and federal guidelines, that now require residents to cover their nose and mouths in a variety of settings to prevent the spread of COVID-19. Here are the details.
Santa Clara County will being a new wristband system at pop-up COVID-19 testing sites that aim at preventing people from waiting in line for long periods of time. Here's how this is going to work.
If you recently visited Mammoth Lakes, you might want to track any symptoms you may be feeling. Mono County is now on the state's coronavirus watch list after a surge of cases in Mammoth Lakes that is linking back to the town's restaurant. Here's more.
Friday, July 24
Have you been waiting long lines for a COVID test only to wait even longer for a result? Well Stanford Medicine is working to speed up that turn-around time. Details here.
The CDC released new guidelines for reopening schools that emphasize getting students back in the classroom by laying out the social, emotional and mental risks of keeping students at home. What Bay Area parents and school officials are saying, here.
The Santa Clara County Office of Education was awarded a $6 million grant from California's Mental Health Services Oversight and Accountability Commission on Thursday to create wellness centers on school campuses. The development of the wellness centers will provide mental and behavioral health services to students. Read about it here.
In a Sonoma County Board of Supervisors meeting Thursday, county officials discussed a proposed program that would involve giving out fines to residents for not complying with COVID-19 safety measures. The board will vote Aug. 6 on whether to adopt the program that would entail stricter compliance efforts, with fines potentially ranging up to $10,000 for commercial incidents. Details here.
As COVID-19 cases in California continue to rise, many are keeping a close eye on the state's watch list. Eight out of nine Bay Area counties are currently on the list, and Santa Cruz County has been on the list for less than three days. If it remains on the list for more than three days with cases continuing to rise, officials will force the county to roll back their reopening. Gyms, salons, barbershops and places of worship would then be forced to close. Here's the story.
Thursday, July 23
A new coronavirus testing center in Alameda has been forced to suddenly shut down because of an insurance liability issue, much to the chagrin of hundreds of people waiting in line to be tested. Details here.
With hospitalizations up nearly 50% across the state in the last month, hospitals in San Francisco are running out of remdesivir – the main treatment doctors are using to help COVID patients survive. Dr. Peter Chin-Hong, infectious disease specialist at UCSF, says he doesn't know what will happen when hospitals run out. Read the full story here.
With more restrictions placed on businesses as cases spike, many San Francisco restaurants are relying on outdoor dining to stay afloat. But the crowds that now gather on sidewalks and in parking areas are making some neighbors with chronic health conditions feel unsafe as they come and go from their homes. Details here.
Wednesday, July 22
An NBC Bay Area investigation reveals many California child care facilities are in danger of closing permanently. Health risks vastly reduced income and skyrocketing costs are devastating the industry statewide. Check out the investigation here.
Alameda County hairstylists staged a protest in front of the health department, saying that the state's concession to allow hair cutting outside doesn't help them as their specialties are color and extensions – services that must be provided indoors. More info here.
Today, San Jose is launching its Al Fresco Dining Street closure starting with the shutdown of San Pedro Square to make space for outdoor diners. Read more about it, here.
Researchers are saying data from early in the pandemic shows that the number of infections in the Bay Area was about 10 times what was actually being reported. Read more, here.
Based on John's Hopkins University data, California now has about 1,200 more cases than New York. Here's the breakdown.
NBC Bay Area's Investigative Unit spoke to more than 15 people who were locked up or working at San Quentin during one of the state's worse coronavirus outbreaks. What they had to say, here.
Bay Area nurses are mourning the death of one of their own who apparently died of COVID-19, and some fear they could be next. Details here.
Tuesday, July 21
You could be fined up to $500 if found violating pandemic health orders in Marin County. For more details, click here.
A group of parents and lawyers is suing California to force schools to offer in-classroom learning this fall. Here's the story.
UC Berkeley will begin the fall semester with remote instruction. Read the message sent to the campus community.
The coronavirus pandemic has hit ManorCare Health Services Tice Valley in Walnut Creek hard. Between staff and residents, state records show there have been 130 positive cases. Details here.
Leaders with the state's hotel industry have filed a lawsuit in San Francisco Superior Court, seeking to overturn an emergency ordinance passed earlier this month that increases cleaning at the city's hotels and commercial offices. More about it here.
Another California death row inmate has died from what appears to be complications related to the coronavirus. Here's more.
The Benicia Community Center is closed for deep cleaning after an employee tested positive for COVID-19. Here are the details.
Monday, July 20
California has issued new guidance for barbershops, hair salons and nail salons to operate outdoors. Click here for details.
During his latest briefing, Gov. Newsom stressed that the actions of Californians will determine how quickly the state reopens. Here's what he had to say.
Heads up, high school parents and student athletes. High school football, volleyball, gymnastics and other fall sports will not start until winter under a revised calendar issued by the California Interscholastic Federation. Get up to speed here.
All jury trials in San Mateo County suspended until Aug. 17 due to a recent courtroom exposure of a jury to a person who had tested positive for COVID-19, officials say.
In Marin County, families are exploring the idea of "micro pods," a homeschooling solution in which a group of parents hire a teacher for their "pod." Read more about it here.
Today, San Francisco's malls and other businesses which had just reopened will have to close after the county was added to the state's watch list. More details, here.
MLB fans - this one is for you! Baseball is back in the Bay Area, but it of course looks a lot different from what we already know. Because of the pandemic, fans are not permitted at the stadium but some were able to purchase a cardboard cutout of themselves to "be" at tonight's Oakland A's vs Giants game. Check it out.
Sunday, July 19
San Mateo County is the only Bay Area county not on the sate watch list, and people from across the region are heading there for services they can't get at home. But as the county sees more new COVID-19 cases, health leaders fear the state will put the county on the watch list in just a few days, meaning gyms and hair salons would have to shut down. Here's the story.
A new COVID-19 testing site will open in Alameda next Wednesday. It will have the capacity to test 500 people per day and return results within 15 minutes. Here's more.
In Santa Clara County, mosques have figured out a way to continue their worship services despite the pandemic. Check it out here.
The Community Foods Market on San Pablo Avenue in West Oakland will close starting Monday morning, for at least 72 hours, after a store employee tested positive Sunday for the COVID-19 coronavirus, the market's CEO said. Details here.
Saturday, July 18
A San Francisco deputy who works as a bailiff at the city's Hall of Justice tested positive for COVID-19. He was asymptomatic and had followed safety protocols like wearing a face covering, practicing social distancing and hand washing regularly, the sheriff said. Details here.
Mayor London Breed expressed frustration after the county was placed on California's coronavirus watchlist.
"Can you wear a mask the whole time? Can you be socially distant? Can you wash your hands often? If you can't, you're not only risking your health and the health of others, but you're also further pushing back the date when our city can open because we're not reopening until we get this under control," she said.
Read more about what she had to say, here.
School districts across the Bay Area continue to works towards a plan that works best for students and staff. Today, the San Mateo-Foster City School District revealed new details regarding going back to school. Click here to find out.
Yosemite National Park was believed to be a safe haven from the pandemic, but results of a test of the park's raw sewage shows the virus is in fact in the park. Read more here.