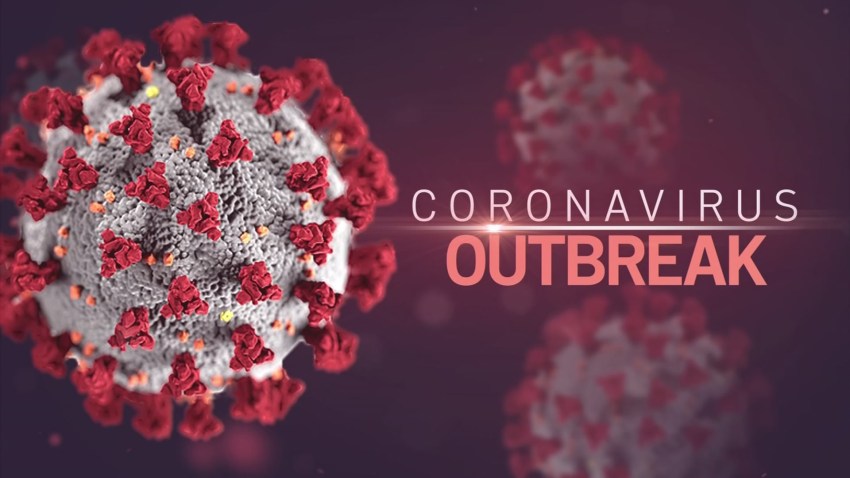 NBC Bay Area will continue to provide updates on COVID-19, the coronavirus pandemic that has changed our daily lives. But before scrolling down, take a moment to sign up for our coronavirus newsletter here and bookmark the following pages:
Now, on to the latest updates.
Friday, Nov. 27
This Black Friday is different than past years due to the coronavirus pandemic. Lines aren't as long and every person inside the stores has to wear a mask. NBC Bay Area reporter Thom Jensen visited some stores in the South Bay to see how people were adapting to this year's holiday shopping. Watch it here.
Many retailers went the extra mile to make shoppers feels safer when shopping inside the store. Here are some of the new precautions you can find inside stores.
A Bay Area tradition will go on this year, despite the pandemic. Ian Cull has the details about the holiday tradition's transformation.
San Francisco is rolling out a virtual assistant tool as part of its contact tracing as the number of COVID-19 cases continue to rise. Details here.
For many families in the Bay Area, the day after Thanksgiving means it's time to pick the perfect Christmas tree. Even though tree farms are outside, staff are still putting in place COVID-19 protocols to stop the spread of the virus. More here.
Thursday, Nov. 26
This Thanksgiving Day is different from the rest as the coronavirus pandemic continues to spread across the state. California health officials have urged residents to stay home and skip the family gatherings this year, and they're concerned that a possible surge will impact already overwhelmed hospital staff. Here's more.
As mentioned, this Thanksgiving is far different than others. This year, not many physical volunteer options are available. However, if you still want to help or receive help, here's a list of resources you can go to.
In San Francisco, Glide Memorial Church found a way to continue to serve families and people in need this Thanksgiving, all while following health protocols to avoid the spread of coronavirus. Cierra Johnson reports.
Tuesday, Nov. 24
Dr. Mark Ghaly, the state's secretary of Health and Human Services, said Tuesday three more counties moved backwards from red to purple in the state's tiered blueprint for COVID-19 reopening, but none of those was in the Bay Area. He also showed that no California counties are left in the least restrictive yellow tier.
Thanksgiving COVID style may be a catchy phrase, but according to health experts, it will be necessary to keep people safe and healthy. Cheryl Hurd spoke to a Suisun City family who are doing things differently this year. Details here.
It's only Tuesday but some Bay Area shoppers are already acting like it's Black Friday despite all the COVID-19 warnings and restrictions. Details here.
Monday, Nov. 23
The first round of COVID-19 vaccinations could be just weeks away. On Dec. 10, the FDA will consider granting Pfizer emergency approval for its vaccine. If approved, the vaccine could be given out just days later. But what would happen in California? Find out here.
Despite pleas from health leaders, millions of Americans are heading to airports to travel to see loved ones this Thanksgiving. Details here.
Sunday, Nov. 22
The first weekend of a newly created coronavirus curfew in the Bay Area seems to have gone fairly smoothly in Contra Costa County, and that might be partially due to the weather. Here's more.
California's coronavirus curfew began last night and usually busy areas were eerily quiet. Marianne Favro reports.
Thanksgiving is around the corner, and health officials are worried that the already high number of cases of coronavirus may increase considering family gatherings during the holidays. Read more about it here.
Saturday, Nov. 21
Today is the first day of California's coronavirus curfew. This applies for counties across the state in the purple tier of coronavirus restrictions. Here's what you need to know.
Restaurants in the East Bay are struggling to keep up and comply with COVID rules, and what makes it even more difficult is that those rules keep changing. Restaurants have had to pivot and secure outside dining tents, and Alameda County health officials want those outside tents to only have one wall to ensure circulation to help stop the spread of the virus. Details here.
If you still want to volunteer and help out this upcoming Thanksgiving despite coronavirus, the Salvation Army San Francisco is looking for drivers to help deliver holiday meals. If you're interested, you can find more info here.
Friday, Nov. 20
Santa Clara County hospitals are on track to reach capacity in 3 weeks as coronavirus cases continue to surge, public health officer says. More info here.
Meanwhile, officials in San Francisco say they may be forced back into the COVID-19 purple tier by Sunday, which would put the county under the state's curfew.
The Stanford-Washington State football game scheduled for Saturday has been canceled, the Pac-12 Conference says. Washington State doesn't have the minimum number of players available due to positive COVID-19 cases.
As grocery stores get more crowded with Thanksgiving shoppers at the same time that COVID cases are on the rise, not everyone is comfortable heading to their favorite spot – which is why one San Francisco store is getting creative. After receiving feedback from some customers that were worried about crowding, Rainbow Grocery set up after-hours appointments. Here's the story.
Thursday, Nov. 19
Gov. Newsom announced today that California is issuing a limited stay-at-home order for counties in the most restrictive reopening tier due to climbing COVID-19 cases. For all the details, click here.
One East Bay bar owner worries that the new curfew is not only going to cost him money, but he may also lose bartenders and kitchen staff. Check out the story here.
As the holidays fast approach, city leaders in San Francisco want to encourage the community to help local businesses. They launched a new campaign called "We Will Recover," urging people to have safe holidays, shop local and help neighbors. Details here.
It's the holiday some families live for and in an effort to keep a tradition going, many Americans are rushing to get a COVID test before Thanksgiving. But experts warn a negative test doesn't mean your family is 100% safe. Details here.
Wednesday, Nov. 18
Doctors say the next two weeks will be critical in trying to turn the COVID surge around. Hospitalizations are expected to increase, but by how much, depends on everyday decisions by Americans. Details here.
Thanksgiving will be like no other this year. With COVID-19 restrictions in place, dining inside a restaurant is off the table. But restaurants and bakeries are preparing the traditional favorites for pick up. NBC Bay Area's Jean Elle has more information below:
It will be tough not to gather with other families this holiday season due to COVID, but health officials say the general rule is not to. But if you must, you should get tested. More information here.
ICYMI: Gov. Gavin Newsom said everyone must wear a mask when in public places. That has been the general rule for a while, but a few things have changed. Here's what you need to know.
Lucira Health, based in Emeryville, has received emergency approval for its rapid, at-home COVID-19 test kit that turns around results within 30 minutes, the Food and Drug Administration announced Tuesday. NBC Bay Area reporter Cierra Johnson has the story, here.
Tuesday, Nov. 17
Dr. Anthony Fauci, the nation's leading infectious disease expert, says if California decided to call for a curfew amid surging coronavirus cases and hospitalizations, he would back the move. Additional details here.
Restaurants in six Bay Area counties that are now banned from serving customers indoors are facing challenges with the wet weather and a shortage of propane for outdoor heaters. Marianne Favro has more here.
Have you been shopping lately? From big box stores to local grocers, it's beginning to look a lot like March. With new restrictions returning to dozens of counties in the state, so is panic buying. Details here.
Contra Costa Health Services has launched a Testing Before Turkey campaign at various COVID-19 testing sites in the county to encourage families to get tested before gathering with other people for the Thanksgiving holiday. Watch NBC Bay Area's reporter Bob Redell's report below:
If you'd like to stay up to date with coronavirus updates across the nation, you can do so here.
Monday, Nov. 16
Today, more Bay Area counties moved to more restrictive tiers than they were already on. Rollback of reopening plans were mentioned last week, but Gov. Gavin Newsom and his team released an updated COVID-19 map Monday showing where each county stands. 48 out of 51 California counties were reverted to restrictive tiers.
Among Bay Area counties back in the purple tier as of Monday were: Alameda, Contra Costa, Napa, Santa Clara and Solano. Sonoma County already was in the purple. Marin, San Francisco and San Mateo counties were in the red tier as of Monday's announcement. Here's a breakdown.
The state's decision to pull back reopenings shuffles things around for school districts across the state. Here's what a San Jose school district had to say.
Sunday, Nov. 15
California's coronavirus cases are surging and health officials say social gatherings and people not wearing masks or keeping their distance are fueling the rise. Yet it's businesses that are paying the price in the form of revenue-sapping restrictions. Here's more.
In Santa Clara County, some coronavirus testing sites will also offer free flu shots. Here's where you can go to get both for free.
Napa County is seeing a sharp increase in positive COVID-19 cases in the past 10 days and officials are urging residents to take proper steps to prevent further spread and to take advantage of testing. Details here.
Saturday, Nov. 14
Twenty million Americans could get a COVID-19 shot before the end of the year, according to the leading scientist behind the Trump administration's Operation Warp Speed. But, Bay Area health officials are saying, "not too fast." Details here.
Yesterday, Gov. Gavin Newsom along with Washington and Oregon leaders, issued a travel advisory asking people to quarantine if they travel out of state. Here are the details.
A pilot program that will provide COVID-19 contact tracing to members of the University of California at Berkeley community via smartphone may go statewide, university officials said. Take a look.
The death of a San Jose woman was the first known U.S. death from COVID-19. Now, coronavirus is everywhere. Here's a look at what led California to its millionth case.
On Saturday, millions around the world are celebrating the Hindu Festival of Light, Diwali – but this year, the pandemic has dimmed the annual celebration. Here's how that went.
Friday, Nov. 13
The Pac-12 Conference has canceled Saturday's Cal-Arizona State football game due to ASU's positive coronavirus cases. Here's the full statement from the conference:
"The Pac-12 has cancelled the Cal at Arizona State football game scheduled for November 14. This decision was made under the Pac-12's football game cancellation policy due to Arizona State not having the minimum number of scholarship players available for the game as a result of a number of positive football student-athlete COVID-19 cases and resulting isolation of additional football student-athletes under contact tracing protocols. Under Conference policy, the game will be declared a no contest. The cancellation of this game is very disappointing to our student-athletes and our fans. At the same time it is further indication that our health and safety protocols are working in identifying positive cases and contact tracing cases. While all of us want to see our football student-athletes on the field competing, our number one priority must continue to be the health and safety of all those connected to Pac-12 football programs."
Daily record numbers, new restrictions across the Bay Area, and a travel quarantine advisory for the West Coast. Janelle Wang spoke to Dr. Peter Chin-Hong, infectious disease specialist at UCSF, about whether or not the Bay is ready for the new spike. Watch the interview here.
People in Contra Costa County now have only a few days left to dine inside, pump iron indoors and munch on popcorn at the movie theatre. Health officials say a spike in COVID-19 cases is forcing them to put a stop to those higher-risk indoor activities -- a financial blow to businesses who were just starting to see an uptick in customers. Starting Tuesday, it's back to take-out or eating outside in, if the weather allows. Here's more.
Another Bay Area county, Santa Clara County, will also take a step back on some reopening plans as cases spike. Here are the details.
The Warriors revealed a plan Thursday that would allow for 50 percent capacity at Chase Center for home games in the 2020-21 NBA season amid the ongoing coronavirus pandemic. Here's the plan.
For months, Gov. Gavin Newsom has pleaded with Californians to resist the temptation to socialize with friends and relatives outside their household. Turns out, he's the one who couldn't resist. Some say this will make him loose credibility. Read what he had to say, here.
Thursday, Nov. 12
Planning to travel on the holidays? A Georgia Tech team designed a COVID-19 Event Risk Assessment Planning Tool to tell people how likely a person is to get coronavirus at a gathering. More about it here.
It's a plan the Warriors have been working on for months -- a pre-game rapid COVID testing program that could allow thousands of fans back in the stands at Chase Center. Details here.
Wednesday, Nov. 11
Parents in an East Bay city are calling for the reopening of schools as their frustration with distance learning grows. What students and district officials say, here.
San Francisco passed an ordinance that will make San Francisco International Airport employers extend health care coverage to employees and their families due to the potential exposure to COVID-19 at the airport. The details, here.
A hotel in Santa Rosa has been bought to be used as temporary transitional housing for homeless individuals at risk of contracting coronavirus. This is part of California's Project Homekey. Here's more.
One day after San Francisco's mayor announced that a spike in COVID cases is prompting the city to shut down indoor dining, eateries that planned to serve at least some Thanksgiving meals indoors are scrambling to make new plans. Details here.
With a new surge in COVID-19 cases across California, and most of America, fears of a "twin-demic" are growing. The worry is that a COVID surge, combined with flu season, could overwhelm hospitals in a matter of weeks. More on that, here.
Tuesday, Nov. 10
It was reported Tuesday morning that several Bay Area counties were bracing for more possible coronavirus restrictions from the state due to a spike in cases and hospitalizations. Throughout the day, authorities provided an update and confirmed that Contra Costa County, San Francisco County and Santa Cruz County moved back into more restrictive tiers under the state's reopening plan. Here's the breakdown.
San Francisco Mayor London Breed said indoor dining will be rolled back. She provided more details via a Twitter thread that you can see below:
In the North Bay, Branson School in Marin County suspended in-person classes and shut down its campus after officials learned students recently attended parties without masks or social distancing, according to a letter to families posted on the school website. Here's the story.
School leaders in the Bay Area are working on developing timelines for students to safely return to the classroom, even as COVID-19 cases are on the rise across the region and the nation. Find out which school districts are working towards this goal, here.
California leads a coalition of 20 states and the District of Columbia, and has taken on the role of defending the Affordable Care Act, better known as Obamacare. Here are the details.
Monday, Nov. 9
The United States reports another daily record of 133,819 new coronavirus cases, marking the sixth day in a row the U.S. recorded more than 100,000 cases, according to an NBC News tally. Latest here.
President-elect Joe Biden unveiled his new coronavirus task force today, and it includes at least one Bay Area professional. NBC Bay Area reporter Cierra Johnson has more. For more details on Biden's coronavirus task force, plan and stimulus bill, click here.
Today was "a great day for science and humanity," according to Pfizer and BioNTech who announced their coronavirus vaccine was more than 90% effective in preventing COVID-19 among those without evidence of prior infection. Details here. To understand how exactly this process works and what the timeline looks like, click here.
Gov. Gavin Newsom held a press conference to brief the public and say that coronavirus cases and positivity rate are on the rise across the Golden State. Here's what he had to say.
Locally, Santa Clara County Public Health Official Dr. Sara Cody reminded residents to wear a mask and keep social distance as the county experiences a "sharp uptick" in reported COVID-19 cases. Details, here.
Also in Santa Clara County, the Central Park Library will be offering free COVID-19 tests twice in November. Here are the dates.
Sunday, Nov. 8
The number of coronavirus cases around the globe topped 50 million on Sunday as Covid-19 continued to surge in the United States and Europe, according to a tally from Johns Hopkins University. The U.S., which last week saw its highest single-day case counts since the pandemic began, led the world with 10 million cases and more than 239,000 deaths, NBC News data shows. Here are the details.
California's departments of Public Health and Technology announced that they plan to expand the pilot of a mobile app designed by Google and Apple that notifies a user when they have been exposed to someone infected with the coronavirus. Here's how that works.
Friday, Nov. 6
With the first storm of the season set to move into the Bay Area Friday, some restaurant owners are about to face one of their biggest concerns yet during the pandemic: the cold. Here's the story.
Thursday, Nov. 5
Cal's football season opener against Washington scheduled for Saturday has been canceled following a positive COVID-19 test. Officials said the game will be declared a no contest. Updates to come.
Health officials in San Francisco are considering a two-week quarantine for those who travel outside the Bay Area during the holidays. This includes anyone who interacts with individuals from outside their households at less than six feet of distance and without wearing masks. Details here.
Tuesday, Nov. 3
Santa Clara County announced it has conducted more than 1 million coronavirus tests. Health leaders say it speaks to the sacrifice of thousands of volunteers and professionals who risked their own safety for the community and they emphasize people need to "keep getting tested." More here.
Monday, Nov. 2
The South Bay's largest school district announced it's preparing to allow students to return to the classroom in January. The San Jose Unified School District says it's all possible because Santa Clara County is now in the Orange Tier for COVID risk. What parents say, here.
Poll workers in San Francisco have a lot more than just tables and voting booths to set up this year. Because of the pandemic, the city is making sure each of its 588 polling places is stocked up with everything necessary so people can vote and still stay healthy Tuesday. Details here.
Sunday, Nov. 1
The 2021 Chinese New Year Parade, usually held in February, will be cancelled due to COVID-19, the San Francisco Chinese Chamber of Commerce announced today. Instead, a virtual event will be held on February 20. Here's the story.
An inmate at a central California prison died of complications from the coronavirus yesterday, authorities said, becoming the state's 79th person to have a fatal case of COVID-19 while they were incarcerated. Details here.
Saturday, Oct. 31
Halloween on a Saturday night – any other year it would be a big reason to celebrate, but with COVID playing the ultimate global trick, many neighborhoods across the Bay Area are cancelling or scaling back festivities. This South Bay family decided to celebrate Halloween in a safe way. Check it out.
If you're looking for ways to celebrate safely, click here.
New video shows the first injection as Stanford doctors start phase three of the Johnson and Johnson COVID-19 vaccine trial. This phase three trial will be done at 180 sites around the world with 60,000 participants, 1,000 of them at Stanford.
BART is testing more robust air filters and ultraviolet light rods in its train cars in an effort to improve rider safety and reduce the risk of the novel coronavirus spreading. Details here.
Friday, Oct. 30
A San Jose church has continuously defied COVID-19 public health orders limiting indoor services, and now the county is taking legal action to put a stop to it, officials said Friday. Details here.
San Francisco will temporarily halt the reopening of additional activities and businesses that would have begun next week because of an increase in coronavirus case rates and hospitalizations. More on that here.
With Halloween approaching and hundreds of new COVID cases reported in the Bay Area Thursday, health officials in San Francisco don't want people to gather, especially in the Castro where there is traditionally a party. Here's the story.
Thursday, Oct. 29
Solano County health officials confirm the first case of flu and COVID-19 co-infection in the county. The case involves a county resident under the age of 65.
"With the likelihood of both COVID-19 and seasonal flu activity this winter, contracting either disease may weaken your immune system and make you more susceptible to the other disease," Solano County Health Officer Dr. Bela T. Matyas said in a statement. "Getting a flu vaccine this year is more important than ever, and flu vaccines are the best way to protect yourself, your family, and the community from becoming seriously ill with the flu. Vaccination not only reduces the risk of catching the flu, it also reduces the chance that you'll be hospitalized. In other words, the flu vaccine will provide some protection and reduce your chances of needing to be hospitalized if you do get sick."
Tuesday, Oct. 27
Contra Costa, Marin, San Mateo and Santa Cruz counties have moved from the red tier to the orange tier on the state's reopening blueprint. The change allows for some indoor business operations to resume with restrictions. More here.
Two UCSF patients who had shared a room and three employees who had cared for them tested positive for COVID-19, the hospital said. Details here.
For the first time in months, it was back to the office for some San Francisco workers Tuesday. The city's move to the yellow coronavirus reopening tier has allowed a number of businesses to reopen offices. At this point, companies are allowed to bring 25% of their workforce back inside the office. Details here.
Monday, Oct. 26
The A's informed a large number of employees who were originally furloughed a few months ago they will not be retained in 2021. The decision comes as the coronavirus pandemic continues to affect thousands of people and businesses across the nation. More details here.
Some California restaurants have filed government claims to recover more than $100 million in fees for liquor and health permits and tourism charges that they say were assessed even though their businesses were shuttered or only partially operating under long-running coronavirus orders. More here.
Seven months into this pandemic, and new data suggests the situation is actually getting worse. In much of the country, COVID-19 is spreading at a record rate and the presidential race might be making it worse. Details here.
Friday, Oct. 23
Health officials in the South Bay are opening a special COVID-19 testing center on Saturday after about 200 high school students in Gilroy went to a party where someone in attendance later tested positive. Here's the story.
Thursday, Oct. 22
Marin Catholic High School in Kentfield has shut down in-person learning for two weeks after getting word that some students aren't following COVID-19 protocol off-campus – including news of a big student party and a slew of sleepovers. Details here.
Wednesday, Oct. 21
A state appeals court made the ruling that California must cut the number of inmates at San Quentin State Prison in half to protect them from the coronavirus pandemic. Here's more.
Tuesday, Oct. 20
Bay Area Community Health is teaming with BART to offer free COVID-19 testing at the Union City Station. Here are the details.
A UCSF pediatrics professor says now its a good time to reopen schools in San Francisco and San Jose. Some parents agree, while others, not so much. Read more about it, here.
The coronavirus pandemic has given food banks a lot more work delivering food to folks at home. However, they're also facing the challenge of not having enough volunteers to help them as many fear to contract the virus. NBC Bay Area reporter Scott Budman tells us more.
Monday, Oct. 19
Many families are still reluctant to let anyone inside their homes -- for fear of contracting COVID-19. But what can you do when something breaks, and you need an expert to come over and fix it? A 'virtual handyman' service called Fixer might be the answer -- and it could help you save some money, too. Here's more.
San Mateo County will start taking COVID violation reports from the public, both through 211 calls and on the county's main web page. This change is being implemented with the goal of reopening more and safely without having to go back to strict limitations across the county.
Winter is coming, and with it comes snowboarding and skiing. If you were wondering what the popular Tahoe Ski Resort will look like during the pandemic, here are the details.
Sunday, Oct. 18
Like many counties, San Mateo County has been struggling to move through California's four-tier reopening system during the COVID-19 pandemic, so county officials have decided to fix that by taking violations more seriously. They've created a team to handle violations, which could include fines up to $3,000. Here's the story.
Thursday, Oct. 15
United Airlines became the first U.S. airline to launch a COVID-19 testing program for travelers, with a pilot rapid-testing program for passengers out of San Francisco International Airport, the airline said. Customers traveling on United from SFO to Hawaii will have the option to take a rapid test at the airport or a self-collected, mail-in test ahead of their trip and potentially bypass Hawaii's mandatory 14-day quarantine with a negative result, the airline said. More here.
Wednesday, Oct. 14
San Francisco Mayor London Breed announced Wednesday that the city's more than 180 public playgrounds will reopen under new safety measures due to the pandemic. Take a look here:
Tuesday, Oct. 13
Santa Clara County announced restaurants will be able to resume indoor dining starting Wednesday. For more details and a list of other businesses allowed to reopen, click here.
The California Department of Public Health (CDPH) released its Halloween safety guidance Tuesday, saying it "strongly discourages" trick-or-treating as the state continues to contend with the coronavirus pandemic. Here's a list of alternative ways to celebrate.
After Santa Clara County released their new guidelines under the orange reopening tier, Stanford Football said it would begin on-campus practices Wednesday.
Monday, Oct. 12
Several counties in the Bay Area are waiting to find out if they will get to loosen coronavirus restrictions on businesses. The state is expected to announce Tuesday which counties have done enough to move tiers in the COVID monitoring system. Details here.
Halloween is a couple of weeks away and the state is expected to release guidelines on how to safely celebrate this year during the COVID-19 pandemic. Even with all the uncertainty, a San Ramon family says it is not going to let a pandemic change the family tradition of transforming their front yard into a graveyard. More on that here.
Saturday, Oct. 10
The California Department of Public Health (CDPH) released new guidance Friday that now allows private gatherings to include up to three households. The guidance states the gatherings must take place outdoors and the host should collect the names of all attendees and contact information in case contact tracing is needed later. More details here.
Friday, Oct. 9
As other parts of the nation worry about a second wave of coronavirus and what one top health officials calls "the silent spread," the Bay Area and the state are seeing a downward trend in cases, likely due to adherence to strict guidelines. Here's the story.
Wednesday, Oct. 7
A North Bay barber who defied a state order to close up shop to help slow the spread of the coronavirus now may lose his license for his defiance. Here's the story.
Infectious disease experts and epidemiologists from universities like Stanford, Yale, Harvard and Oxford say current shelter-in-place policies are not effectively protecting vulnerable people from COVID-19, while devastating public health in ways that will lead to irreparable harm for years to come -- but the reasoning behind the assessment may not be what you think. Here's the breakdown.
"This not over," warned Dr. Anthony Fauci at the Berkeley Forum Thursday night, urging viewers to continue to follow COVID-19 safety protocols. Details here.
Tuesday, Oct. 6
Oakland International Airport began offering free, rapid-result COVID-19 testing programs, first for airport employees and eventually for the general public. Here are the details.
President Donald Trump took the stimulus package off the table, the worst possible news for millions of struggling Americans, including Bay Area business owners. Details here.
Efforts to find coronavirus contact tracers are ramping up. NBC Bay Area's Janelle Wang spoke with infectious disease specialist and contact tracing expert Dr. Michael Reid, professor of medicine at UCSF, about a free program designed to learn the "ins and outs" of contact tracing. The full interview here.
Monday, Oct. 5
Big changes are coming to Santa Clara County. Indoor dining and gatherings could be allowed next week. An idea the county could have green lit about a month ago, but held off until now. Details here.
A California non-profit organization aimed to help women veterans transition into civilian life has added more services in recent months to better help their clients during the unsettling times brought by the coronavirus pandemic. Details here.
Sunday, Oct. 4
Berkeley city officials said elementary schools may start reopening Oct. 13 as coronavirus cases drop, but they have to show a plan that will limit the the spread of the virus among students, faculty and staff. Read more about that, here.
In Santa Clara County, a free, no-appointment needed COVID-19 testing site will move from it's East San Jose location to Emmanuel Baptist Church at 467 N. White Road. Details on hours of operation, here.
Unfortunate news for the cinema industry - Regal Cinemas announced they might be closing all 543 of its theaters in the United States as early as this week due to continued revenue losses from the coronavirus pandemic.
Wednesday, Sept. 30
As new daily COVID-19 cases continue to decrease in San Francisco and the city moved down Tuesday on the state's new tiered system for reopenings, city leaders announced indoor dining can resume as soon as Wednesday. More on that here.
Tuesday, Sept. 29
California is showing signs of a new surge of coronavirus cases, Gov. Gavin Newsom said Monday, warning of a potential third shutdown of businesses and more delays in school reopenings "if we're not vigilant." Here's more.
Good news! After an announcement by Gov. Gavin Newsom Monday, playgrounds are now allowed to reopen while following new guidelines. More details here.
Saturday, Sept. 26
California's top health official, Dr. Mark Ghaly, said there has been a concerning uptick in coronavirus data after a sustained period of decline. The surge may be linked to gatherings during Labor Day holiday as well as the recent reopening of business and massive wildfires that forced evacuations. Here's more.
Friday, Sept. 25
The U.S. Attorney General is threatening legal action against San Francisco if the city doesn't loosen COVID-19 restrictions regarding churches. Read the fully story here.
Wednesday, Sept. 23
It has been a difficult time for tens of thousands of families dealing with the pandemic across the country, but some are finding peace with their local deacon. A South Bay family was hit harder than others when they found out both parents and three children tested positive for COVID-19. They started questioning their faith, but they were able to find solace and calm in talking to a San Jose deacon. Damian Trujillo brings us this story.
Six Bay Area employers were recently cited by Cal/OSHA for failing to properly protect employees from contracting the novel coronavirus. Read more about it here.
Good news, San Francisco! The city is one of the biggest US cities with low COVID-19 death rate. Here's the report.
San Francisco also launched a new dashboard that allows parents and students to keep track of schools reopening in the county. Click here to learn more.
Tuesday, Sept. 22
There is some positive news on the COVID fight — the curve in the Bay Area is really flattening. In the South Bay, only 2% of people being tested are coming back positive and just 109 people are hospitalized for it. The lowest numbers since June before the second wave. Details here.
San Francisco has allowed the reopening of several museums and aquariums, including the de Young museum which reopened with a Frida Kahlo exhibit. Here's more.
Alameda, San Mateo and Solano counties moved from the most restrictive tire up to a less restrictive one. What does this mean and what is now open? Here are the details.
Monday, Sept. 21
Starting today, San Francisco museums, schools and aquariums are set to reopen after months of being closed due to the coronavirus pandemic. Our reporter Cierra Johnson explains, here.
In the East Bay, some regional park facilities will also reopen to the public after months of being closed. The parks have been open - with some limitations - since March, but day use, camping and boating will make a come back starting Oct. 2. Here's more.
Contra Costa County supervisors will vote Tuesday about whether and how to extend protections for tenants financially affected by the coronavirus pandemic. More details of that upcoming vote, here.
California has decided to stop accepting unemployment claims for the next two weeks as they experience backlog. Here are the details.
Thursday, Sept. 17
For months, health experts have worried about the flu and COVID-19 viruses colliding, and now that flu season is here doctors are urging people to get flu shots. Here's the story.
Wednesday, Sept. 16
The San Jose Unified School District, the South Bay's largest, said it will continue distance learning through December, an announcement that caught many parents off guard. Details here.
Still waiting on a coronavirus test? Politicians in the South Bay say they want giant healthcare companies to step up and start testing more people for COVID-19 in a faster way. Details here.
Tuesday, Sept. 15
Marin County has officially moved out of the state's most restrictive COVID-19 tier. Click here to read what that means - what'll be open and what'll be closed.
San Mateo County residents who got a citation for violating health orders can begin their appeal process 14 days after citation. Here's how that'll work.
Two Bay Area counties are going to modify their COVID-19 guidelines to reflect state information more accordingly. Find out more, here.
Monday, Sept. 14
Two free pop-up COVID-19 testing sites will open in Oakland - one at the Building Opportunities for Self Sufficiency offices and at the Center of Hope Church parking lot. Here's more.
Tuesday, Sept. 8
Santa Clara and Santa Cruz counties may move to a less restrictive tier of reopening businesses in the middle of the pandemic. This move would be great news for several businesses affected financially after orders of closing their businesses' doors. Here's more.
As for other Bay Area counties like Marin County, the news were not that positive as they were notified they will remain on Tier 1 - the most restrictive tier. The decision comes after state re-analyzed its data and is using a new method to calculate a county's case rate and a new adjustment for counties testing more than the state average. More details on that, here.
Sunday, Sept. 6
San Francisco Mayor London Breed tweeted Sunday that Ocean Beach would be closed after hundreds gathered to celebrate Burning Man. Read more about it here.
Saturday, Sept. 5
Why are some Bay Area counties opening faster than others? A new Stanford study is shedding light on how health officials make those decisions and when. Here's the story.
Friday, Sept. 4
Businesses all over the Bay Area are reopening for indoor service as counties ease restrictions. This includes restaurants in Napa County and hair salons in Alameda County. Here's the story.
Synapse School, a private Menlo Park school, is preparing to welcome around 200 students back by creating outdoor classrooms comprised of tents, seats and tables. While the majority of classes will be held outdoors, the school has also gone so far as to remove walls inside to create space for social distancing. Check out the video.
Thursday, Sept. 3
Oakland A's pitcher Daniel Mengden has tested positive for the coronavirus and is quarantined at home in Houston. A's general manager David Forst said that Mengden is asymptomatic and was placed on the 10-day injured list. Details here.
A number of schools in Santa Clara and San Mateo counties are allowed to reopen for modified in-person classes, having received approval on county waiver applications exempting them from the general COVID-19 public health orders. Read more here.
As Latinx San Franciscans continue to account for more than half of the city's overall COVID-19 cases, new statistics released by UCSF and the city's COVID-19 Latino Task Force suggest testing at transit hubs could help reduce numbers. Details here.
The leaky pipes, broken windows and forgotten rooms — now that people are stuck at home, they want upgrades. One type of business booming during this pandemic is home improvement, and that means, it's difficult to find a contractor. More here.
More businesses are getting the green light to reopen in Alameda County on Friday, including indoor service at hair salons and barber shops, indoor malls at 25% capacity, and outdoor family recreation activities like mini-golf, batting cages and go-kart racing.
Wednesday, Sept. 2
Gov. Gavin Newsom on Wednesday announced the launch of Housing is Key, a new campaign to assist tenants, landlords and homeowners with pandemic-related rules and aid, with a dedicated website.
As Labor Day Weekend approaches, all beaches and parking lots in Pacifica will be closed to avoid overcrowding during the holiday weekend. Check it out here.
House Speaker Nancy Pelosi is getting heat over a solo hair salon visit in San Francisco at a time when California businesses are limited by concern over coronavirus. Here are the details.
A judge ruled that the University of California must suspend all use of SAT and ACT scores in admissions, citing that distance learning has disproportionately affected students with disabilities especially during the pandemic. Read all about it here.
Tuesday, Sept. 1
After a nearly six-month closure, some businesses in San Francisco will reopen to provide personal services to the public. Here are more details.
Californians who haven't paid their rent since March 1 because of the coronavirus can stay in their homes through at least Jan. 31 under a new state law Gov. Gavin Newsom signed. More details here.
Heads up, if you're still riding Uber, you may need to provide a selfie before getting in the car. This is a new requirement the company is enforcing to make sure the passenger and driver wear their masks. Read more about it, here.
Monday, Aug. 31
Contra Costa County hair salons and barber shops will be able to reopen indoor operations, as long as the follow new state guidelines. Our reporter Scott Budman has the latest, here.
In San Francisco, a school is ready to reopen its classrooms to its 130 students. It applied to the city for a waiver that would allow them to do so, but there are a few boxes they need to check off first. Here's more.
Sunday, Aug. 30
Starting Monday, some businesses in the region will be allowed to reopen under the state's new color-coded tier system, meaning Contra Costa County hair salons and barbershops can finally offer indoor services. But in Alameda County, the new rules don't apply. Here's the story.
Sonoma County announced all barber shops, hair salons and malls will be allowed to resume indoor operations while following public health measures. For more information, click here.
If you're starting to slowly get back out to your favorite businesses in Santa Clara County, there's one way to make sure they're following social distancing protocols to keep you and your family safe. Check it out:
Saturday, Aug. 29
California's corrections secretary is retiring after two years in a job that Gov. Gavin Newsom on Friday said involved "unparalleled challenges" — most recently coronavirus outbreaks that swept state prisons and led to calls for new leadership amid increasing social pressure to ease mass incarceration. Read more here.
Friday, Aug. 28
San Francisco Mayor London Breed says some businesses offering personal services can resume outdoor operations starting Tuesday. Details here.
Gov. Gavin Newsom announced a new plan and guidance for counties on how to reopen as the number of COVID-19 cases improve. More here.
More businesses, such as salons and outdoor swimming pools, will be allowed to open today in Alameda and Contra Costa counties -- but for outdoor service only. Check out how different businesses are reacting here.
Wednesday, Aug. 26
Contra Costa County announced via Twitter that some businesses will be able to operate outdoors again.
Health experts are slamming the CDC after it stopped recommending getting tested if exposed to COVID-19, saying people who don't have symptoms "do not necessarily need a test." Here are the details.
Tuesday, August 25
Gov. Gavin Newsom said Monday he will soon announce plans for reopening businesses that closed after a spike in coronavirus cases. Here's how that looks like so far.
As Californians deal with more than 500 raging wildfires amid the pandemic, Covered California has opened a special enrollment period. Here are the details.
Monday, August 24
Gov. Gavin Newsom held a press conference and reminded Californians, especially those evacuated from their homes due to wildfires, to continue to wear masks and keep physical distancing.
In Santa Clara County, two pop-up sites are offering free testing without appointment. Details on the tweet below.
Saturday, August 22
Napa County is no longer on the COVID-19 monitoring list, making it the first of the nine San Francisco Bay Area counties to come off the list since all were added in July. Details here.
Also in Napa County, organizations are working towards keeping agricultural workers safe and healthy during the pandemic. Here's how.
Tuesday, August 18
Santa Cruz County is the first to come off the state COVID-19 watchlist since officials froze additions and removals after a technical glitch. Read all about it, here.
In San Francisco, Mayor London Breed announced a new health order that will allow some in-person activities for children. Details, here.
Santa Clara County is adding more appointment slots to their testing sites. Here's where the sites will be located.
Monday, August 17
As students transition back into school - from a distance - parents are thinking about how to get their kids to get back into a sleep routine. Here are some tips.
Lightning, heat wave and overall weather conditions have prompted the San Francisco Department of Emergency Management to close all outdoor walk-in appointments for the day. Here's what you need to know if you were planning to get tested at these locations.
Sunday, August 16
Hospital chaplains may be some of the most critical workers on the frontlines of the coronavirus pandemic, always there to listen and offer comfort to the ailing. But the virus has in some ways changed their mission, and now in some cases, they help say a final farewell to patients who are separated from their families because of COVID-19. Click here to read more.
Saturday, August 15
With millions of California children already back in the virtual classroom, families, teachers and districts are still scrambling to figure out some of the basics: How and when they can resume in-person learning and how to get the in-demand technology needed for distance learning in the meantime. Here's more.
Friday, August 14
Health officials in California are concerned that people will pack beaches, lakes and other recreation areas this weekend without following mask and social distancing orders — a major concern in a state that has seen more than 600,000 coronavirus cases. Details here.
People not following COVID-19 health orders in six Bay Area counties can be fined, but, so far, not a single county has written a ticket. Some of the reasoning here.
A San Francisco eatery is bucking the odds, opening a new location right in the middle of the pandemic. Read the story here.
There's uncertainty and concern for a lot of businesses around the Bay Area that have had to move operations outdoors and the blistering heat on tap is only making things worse. Full story here.
Thursday, August 13
Concerned about germs when touching the crosswalk button at an intersection? Santa Clara County is embarking on a mission to replace those buttons with touchless devices that will simply require pedestrians to wave a hand in order to trigger the signal. Read about it here.
California will resume eviction and foreclosure proceedings on Sept. 1 unless the state Legislature takes action after the court system's rule-making body voted to end temporary statewide protections for people who lost their jobs during the pandemic. Details here.
So much of coronavirus is unknown, including why the virus makes some people so sick, and leaves others with no symptoms at all. Now Stanford researchers are trying to figure out why. Details here.
Thousands of Kaiser Permanente patients may soon be getting invitations to participate in a new study in the search for a COVID-19 vaccine. Details here.
Several complaints have been lodged against venues planning to host wedding receptions in Monterey County. Though wedding ceremonies are allowed in the county, receptions are not because they pose a high risk of COVID-19 transmission. More here.
Wednesday, August 12
Contra Costa County has given the green light to spending funds intended for coronavirus relief to hire 24 new sheriffs deputies. The county says the extra staff is badly needed but many say the money should be spent for other services that are also critical especially during the pandemic. Details here.
San Mateo County announced on Wednesday a partnership with local school districts to provide up to $2.879 million to help K-12 students get online during the COVID-19 pandemic. Details here.
As the world waits for a coronavirus vaccine, scientists at UCSF say a nasal spray developed by university researchers could potentially slow the spread of the virus. Details here.
In an effort to help businesses struggling during the coronavirus pandemic, San Jose is now opening public parks and plazas to some businesses. More here.
Tuesday, August 11
The Pac-12 joined the Big Ten in calling off their fall football seasons because of concerns about COVID-19. Other sports are also impacted. Get up to speed here.
As COVID-19 shut down malls, Westfield Valley Fair reinvented shopping with an open-air market. Check out the story here.
They come in all shapes, sizes and colors and in California, everyone is required to wear one. Now that masks are a part of our daily lives, there is a debate over which ones work and which ones don't. Check out the latest study from Duke University which lists them from best to worst, here.
San Francisco fitness studios trying to hang on through the pandemic say they are at the end of their rope. Details on why some owners are considering taking legal action against the city, here.
In Santa Clara County, leaders are considering cracking down on anyone not wearing face coverings when out in public. Here's how much you could get fined for.
Monday, August 10
California Public Health Director Dr. Sonia Angell, a top official part of a team developing the state's response to the pandemic, unexpectedly resigned Sunday night after less than a year on the job, a state official confirmed.
Angell's resignation comes after a major blunder with the state's COVID-19 tracking system when a computer glitch caused several thousand cases to go unreported. Full story here.
Students in school districts across the Bay Area begin school this week, and back-to-school shopping over the weekend was different than ever before. Many families spent less on clothes and binders and more on electronics and bedroom décor. Details here.
In Oakland, students at the Oakland Unified School District went back to school today - of course, via online classes. Here's more.
San Jose Unified School District students are getting ready to begin distance learning Wednesday. However, teachers are expected to physically be at their classroom and many are worried about the decision. Read more about it here.
California has released guidelines for reopening community colleges and universities across the state. Here are the details.
Sunday, August 9
Santa Cruz County and the University of California at Santa Cruz have announced a partnership to expand the county's COVID-19 coronavirus testing and analysis capacity. Read more details here.
A San Quentin sergeant who was in an induced come at a South Bay hospital due to coronavirus, has passed away. Read the full story here.
The sunny weather has drawn crowds to San Francisco's Dolores Park, where people Sunday were split about whether the situation there was safe. Here's the story.
Saturday, August 8
The San Mateo County Health Officer is taking issue with the methodology of the state watch list and the county's place on it. He said that forcing businesses to cease operation because of a certain number of cases is a mistake, and that cases may be linked to private gatherings rather than businesses. Details here.
Santa Clara County is offering free coronavirus testing in some cities throughout the area. Some of the locations, however, are appointment-only. Check it out here.
The City of Berkeley is piloting a COVID-19 self-testing kiosk that ensures accurate test results in just 24 to 48 hours. Anyone may be tested regardless of whether they are residents of Berkeley, are presenting symptoms or have health insurance. Full story here.
President Trump signed an executive order Saturday to provide coronavirus economic relief to millions of unemployed people. But Democrats question whether the order will truly help people who are out of work. Here's the story.
Sonoma County has opened a complaint line where anyone can blow the whistle on businesses that aren't following the rules. The line lit up with tips on hundreds of possible violations in just the first two days. Check out the story here.
Friday, August 7
Another grim milestone to report. Today, California surpassed 10,000 COVID-19 deaths, making it the U.S. state with the third-highest number of deaths since the beginning of the pandemic.
Hashiri Sushi in the SoMa district of San Francisco has set up three plastic domes outside the eatery for customers to dine in while enjoying the Michelin Star restaurant's hours-long dining experience. Watch the video here.
Thursday, August 6
Have you been paying more for groceries lately? You're not alone. Not only is COVID-19 a detriment to your health, it is changing how much you spend at the grocery store. Details here.
Researchers from Georgia Tech launched an online tool to help gauge the chances people have coming into contact with someone who is a COVID-19 carrier. Find out how it works, here.
Wednesday, August 5
Let's talk about school. A private school in Marin is offering parents the option to send their kids to school in the woods, all day, every day — learning reading, writing and math while they also learn about nature. And for kids going to school online, another Marin nonprofit is offering nature education groups as a way to get outside and see friends. We headed off into the woods to hear why kids like it so much — and why some parents are stressing out over the cost. Here's the story.
While some students can succeed from home during the pandemic, others are struggling to get the resources they need to keep up. Here's a look at the digital divide in the Bay Area.
As the state releases more and more guidelines to go back to school during the pandemic, Bay Area educators are implementing their own rules as well. Here are the details.
State prison officials say as many as 17,600 California inmates may be released early due to the coronavirus, 70% more than previously estimated and a total that victims and police say includes dangerous criminals who should stay locked up. Read the story here.
Six months into the COVID-19 shutdowns, some people are letting their guard down and it's raising concerns. Jean Elle spoke with UCSF Dr. Peter Chin-Hong about crowds at Dolores Park this past weekend and what these could do to coronavirus case numbers. Details here.
Santa Cruz County joined the list of jurisdictions taking a hard stance on health order violations, citing an increase in COVID-19 infection rates and hospitalizations. Find out what you'd have to pay, here.
For the first time in its 44-year history, Great America will be closed for the entire summer and the rest of the year. This means no Halloween Haunt, Great Pumpkin Fest or Winterfest at the iconic Santa Clara theme park. More here.
Tuesday, August 4
Wear a mask or pay the price. San Mateo County officials have approved an ordinance that allows officials to fine people and businesses found violating COVID-19 health orders. Details here.
A technical problem has caused a lag in California's tally of coronavirus test results, casting doubt on the accuracy of recent data showing improvements in the infection rate and number of positive cases, and hindering efforts to track the spread, the state's top health official says. Read the story here.
Plans to return to school continue to change and pose challenges for students, teacher and parents. Here's a San Jose elementary school teacher and mother who talks about how difficult it has been to adjust to the changes the pandemic brings.
Some San Jose Unified School District teachers are concerned about their return to empty classrooms to continue to teach virtually. Here's the story.
Monday, August 3
Some good news to report. Gov. Newsom said the state's COVID-19 positivity rate has trended down over the last week, a sign that the state pulling back its reopening plans may be working to prevent further spread of the virus. Get up to speed here.
A popular San Francisco restaurant will open a new outdoor dining area to welcome guests during the pandemic. Figures like former San Francisco Mayor Willie Brown and others are expected to be there.
The pandemic is changing the lives of everyone, including students. For 2020 high school graduates, the pandemic is making them consider taking a gap year. Read more about it here.
Speaking of school, if your child needs help with math, science, or other tough subjects in the coming school year, free help from a professional tutor may be just a click away. Details here.
Sunday, August 2
Today, several indoor businesses and activities in San Mateo County will close after being on the state's watch list. Some of these businesses include gyms and fitness centers, hair salons, churches, barber shops, nail salons and shopping malls. Read more here.
Santa Clara County tweeted today to look for a new check mark every time you enter a business. This check mark ensure that the business is following social distancing protocols. Check it out:
Saturday, August 1
"Uncertain." That's the word that kept coming up when NBC Bay Area spoke with parents, principals, teachers, public health experts, and others in recent weeks, discussing the upcoming 2020-2021 school year. NBC Bay Area's Consumer Investigative Reporter Chris Chmura takes a deeper look at what it all means. Check out the story here.
Hair salon owners and stylists in Alameda County are pushing back on what has been a devastating past four months for their businesses. All salons are still unable to open their doors do to rising COVID-19 numbers in Alameda County, so the local hair industry is looking to take matters into their own hands by opening on August 17, with or without approval from the county. Details here.
San Mateo County officials announced Saturday afternoon that due to its placement on the state watch list certain indoor businesses and activities must shut down or move to outdoor operations, effective Sunday at 12:01 a.m. Full story here.
These businesses include gyms, churches, salons and malls. Tattoo and body piercing shops may not operate outdoors and must close.
San Mateo County tweeted Saturday morning that it remains in discussion with the state about the placement of the county on the monitoring list.
"As of Aug. 1 our status on the COVID-19 Monitoring List remains the same," the tweet read.
Many businesses are struggling during this COVID crisis but for new business owners, the dream of being their own bosses was cut short. Their story here.
New COVID-19 numbers from the South Bay could indicate a drop in hospitalizations in the coming weeks. Test positivity, one of the key indicators, is now slowly trending down in the South Bay and statewide. "It's an amazing thing because test positivity rate gives you an idea of, and is an early indicator of how we're doing as a community," said Dr. Peter Chin-Hong, UCSF infectious disease specialist. Read the full story here.
Friday, July 31
California health officials reported the state's first coronavirus death of a child. Details here.
Sonoma County is working to get more people tested for COVID antibodies. Starting today, the county is offering antibody testing to people who work in schools. That includes teachers, administrators, one-on-one aides and custodians. More here.
Many Bay Area cities have been experimenting with different ways to help their business stay afloat, like closing downtown streets, to expand outdoor restaurant seating. Danville tried it but they are scaling it back now. Details here.
Thursday, July 30
Santa Clara County confirmed COVID-19 clusters among employees at four different Costco locations across the county. Here's what we know.
It's a question you've probably thought about at some point over the last several months: why does it take so long to develop a vaccine? Check out the video below to get some answers.
Have you been tested for COVID-19 but waiting over a week for results? You're not alone. With an urgency to clear the backlog of COVID-19 tests, the FDA is giving the green light to a major testing company to use a new technique to speed up the process. Details here.
Bay Area students will start the school year with distance learning and while that's underway, doctors are coming up with proposals for the safe return to class. Janelle Wang spoke to Dr. Naomi Bardach, an associate professor of pediatrics at UCSF, for some updates. Watch the interview here.
Wednesday, July 29
San Mateo County became the last Bay Area county to be added to the state's COVID-19 monitoring list. Details here.
This week, three pop-up coronavirus testing sites are opening in Santa Clara with shorter wait times as they implement a new wristband system for scheduling tests. In Berkeley, the city is running a two-day pilot program using saliva-based tests at San Pablo Park. Find out more details about both initiatives here.
In San Francisco, Tadich Grill is temporarily closing due to the coronavirus pandemic. The restaurant has been around for 171 years. Click here to read the story.
All available tickets to the Oakland Zoo sold out for Wednesday, the first day the zoo has been open to the public since closing amid COVID-19 shelter orders in March. Here's how it went down.
As California continues to struggle with the new surge in COVID cases, the state is changing tactics when it comes to testing. State health leaders are no longer encouraging everyone who wants a test to get one. Instead, they want to prioritize who receives a test with the idea to speed up result turn-around times. Details here.
Santa Clara County Public Health is investigating coronavirus cases at Costco Wholesale on Lawrence Station Road in Sunnyvale. Health leaders say the store didn't have to shut down because it followed county rules for handling these situations. More information here.
The Marin County Board of Supervisors have extended a county eviction moratorium for the fourth time for residents economically suffering during the COVID-19 pandemic. Details here.
Tuesday, July 28
The Contra Costa County Board of Supervisors on Tuesday passed an ordinance that allows officials to fine people and businesses for violating coronavirus pandemic health orders, such as not wearing masks and not practicing social distancing. Details here.
The governor's watch list is getting longer and San Mateo County thinks it's about to be added to it. Details here.
And the San Francisco Giants fans are on the edge of their seats, excited about today's home opener but concerned about how a COVID-19 outbreak among the Miami Marlins will impact the season. Details here.
Monday, July 27
Experts say parties and other social gatherings in the Bay Area are creating COVID-19 clusters. Take a look.
Contra Costa County officials will vote on an ordinance tomorrow that may allow establishing fines for violations of public health orders like wearing face coverings, social distancing and gatherings. Read more about it, here.
Parents are doing a different kind of back-to-school shopping as schools prepare for another round of all-online learning. Some trying to create small learning pods for their kids and are shopping around for tutors to lead them. But many principals with the Oakland Unified School District are worried, saying learning pods will only widen the education gap. Details here.
Sunday, July 26
Two more inmates at San Quentin State Prison died of complications related to the coronavirus over the weekend, prison officials confirmed. One died at an outside hospital, Saturday, and another was pronounced dead at the prison Sunday, an official said. They were the 18th and 19th deaths of San Quentin inmates related to COVID-19.
Santa Cruz County has officially been added to the state's watch list, authorities confirmed Sunday. If a county is on the watch list for three days it will face new restrictions. Details here.
This means new changes and restrictions will be implemented such as gyms and other personal services.
Officials confirmed there was positive coronavirus case at Montclair Rec Center this week.
The City of Oakland Parks, Recreation and Youth Development Center said a person tested positive on June 29.
A total of 27 participants and 16 staff members were near the individual were notified of the potential exposure.
Thanks to fundraising efforts that resulted in over $1 million in donations and reclassification as an outdoor park, the health department in Alameda County will allow the Oakland Zoo to reopen Wednesday. Details here.
Saturday, July 25
The Petaluma Fire Department announced via a statement that a member of the department tested positive for coronavirus.
The individual tested positive on July 19, and all immediate crew members that were in close contact with the member are in quarantine.
As of today, the station that the member worked at is closed for professional cleaning.
San Francisco city officials announced an update to the city's face covering requirements, per new state and federal guidelines, that now require residents to cover their nose and mouths in a variety of settings to prevent the spread of COVID-19. Here are the details.
Santa Clara County will being a new wristband system at pop-up COVID-19 testing sites that aim at preventing people from waiting in line for long periods of time. Here's how this is going to work.
If you recently visited Mammoth Lakes, you might want to track any symptoms you may be feeling. Mono County is now on the state's coronavirus watch list after a surge of cases in Mammoth Lakes that is linking back to the town's restaurant. Here's more.
Friday, July 24
Have you been waiting long lines for a COVID test only to wait even longer for a result? Well Stanford Medicine is working to speed up that turn-around time. Details here.
The CDC released new guidelines for reopening schools that emphasize getting students back in the classroom by laying out the social, emotional and mental risks of keeping students at home. What Bay Area parents and school officials are saying, here.
The Santa Clara County Office of Education was awarded a $6 million grant from California's Mental Health Services Oversight and Accountability Commission on Thursday to create wellness centers on school campuses. The development of the wellness centers will provide mental and behavioral health services to students. Read about it here.
In a Sonoma County Board of Supervisors meeting Thursday, county officials discussed a proposed program that would involve giving out fines to residents for not complying with COVID-19 safety measures. The board will vote Aug. 6 on whether to adopt the program that would entail stricter compliance efforts, with fines potentially ranging up to $10,000 for commercial incidents. Details here.
As COVID-19 cases in California continue to rise, many are keeping a close eye on the state's watch list. Eight out of nine Bay Area counties are currently on the list, and Santa Cruz County has been on the list for less than three days. If it remains on the list for more than three days with cases continuing to rise, officials will force the county to roll back their reopening. Gyms, salons, barbershops and places of worship would then be forced to close. Here's the story.
Thursday, July 23
A new coronavirus testing center in Alameda has been forced to suddenly shut down because of an insurance liability issue, much to the chagrin of hundreds of people waiting in line to be tested. Details here.
With hospitalizations up nearly 50% across the state in the last month, hospitals in San Francisco are running out of remdesivir – the main treatment doctors are using to help COVID patients survive. Dr. Peter Chin-Hong, infectious disease specialist at UCSF, says he doesn't know what will happen when hospitals run out. Read the full story here.
With more restrictions placed on businesses as cases spike, many San Francisco restaurants are relying on outdoor dining to stay afloat. But the crowds that now gather on sidewalks and in parking areas are making some neighbors with chronic health conditions feel unsafe as they come and go from their homes. Details here.
Wednesday, July 22
An NBC Bay Area investigation reveals many California child care facilities are in danger of closing permanently. Health risks vastly reduced income and skyrocketing costs are devastating the industry statewide. Check out the investigation here.
Alameda County hairstylists staged a protest in front of the health department, saying that the state's concession to allow hair cutting outside doesn't help them as their specialties are color and extensions – services that must be provided indoors. More info here.
Today, San Jose is launching its Al Fresco Dining Street closure starting with the shutdown of San Pedro Square to make space for outdoor diners. Read more about it, here.
Researchers are saying data from early in the pandemic shows that the number of infections in the Bay Area was about 10 times what was actually being reported. Read more, here.
Based on John's Hopkins University data, California now has about 1,200 more cases than New York. Here's the breakdown.
NBC Bay Area's Investigative Unit spoke to more than 15 people who were locked up or working at San Quentin during one of the state's worse coronavirus outbreaks. What they had to say, here.
Bay Area nurses are mourning the death of one of their own who apparently died of COVID-19, and some fear they could be next. Details here.
Tuesday, July 21
You could be fined up to $500 if found violating pandemic health orders in Marin County. For more details, click here.
A group of parents and lawyers is suing California to force schools to offer in-classroom learning this fall. Here's the story.
UC Berkeley will begin the fall semester with remote instruction. Read the message sent to the campus community.
The coronavirus pandemic has hit ManorCare Health Services Tice Valley in Walnut Creek hard. Between staff and residents, state records show there have been 130 positive cases. Details here.
Leaders with the state's hotel industry have filed a lawsuit in San Francisco Superior Court, seeking to overturn an emergency ordinance passed earlier this month that increases cleaning at the city's hotels and commercial offices. More about it here.
Another California death row inmate has died from what appears to be complications related to the coronavirus. Here's more.
The Benicia Community Center is closed for deep cleaning after an employee tested positive for COVID-19. Here are the details.
Monday, July 20
California has issued new guidance for barbershops, hair salons and nail salons to operate outdoors. Click here for details.
During his latest briefing, Gov. Newsom stressed that the actions of Californians will determine how quickly the state reopens. Here's what he had to say.
Heads up, high school parents and student athletes. High school football, volleyball, gymnastics and other fall sports will not start until winter under a revised calendar issued by the California Interscholastic Federation. Get up to speed here.
All jury trials in San Mateo County suspended until Aug. 17 due to a recent courtroom exposure of a jury to a person who had tested positive for COVID-19, officials say.
In Marin County, families are exploring the idea of "micro pods," a homeschooling solution in which a group of parents hire a teacher for their "pod." Read more about it here.
Today, San Francisco's malls and other businesses which had just reopened will have to close after the county was added to the state's watch list. More details, here.
MLB fans - this one is for you! Baseball is back in the Bay Area, but it of course looks a lot different from what we already know. Because of the pandemic, fans are not permitted at the stadium but some were able to purchase a cardboard cutout of themselves to "be" at tonight's Oakland A's vs Giants game. Check it out.
Sunday, July 19
San Mateo County is the only Bay Area county not on the sate watch list, and people from across the region are heading there for services they can't get at home. But as the county sees more new COVID-19 cases, health leaders fear the state will put the county on the watch list in just a few days, meaning gyms and hair salons would have to shut down. Here's the story.
A new COVID-19 testing site will open in Alameda next Wednesday. It will have the capacity to test 500 people per day and return results within 15 minutes. Here's more.
In Santa Clara County, mosques have figured out a way to continue their worship services despite the pandemic. Check it out here.
The Community Foods Market on San Pablo Avenue in West Oakland will close starting Monday morning, for at least 72 hours, after a store employee tested positive Sunday for the COVID-19 coronavirus, the market's CEO said. Details here.
Saturday, July 18
A San Francisco deputy who works as a bailiff at the city's Hall of Justice tested positive for COVID-19. He was asymptomatic and had followed safety protocols like wearing a face covering, practicing social distancing and hand washing regularly, the sheriff said. Details here.
Mayor London Breed expressed frustration after the county was placed on California's coronavirus watchlist.
"Can you wear a mask the whole time? Can you be socially distant? Can you wash your hands often? If you can't, you're not only risking your health and the health of others, but you're also further pushing back the date when our city can open because we're not reopening until we get this under control," she said.
Read more about what she had to say, here.
School districts across the Bay Area continue to works towards a plan that works best for students and staff. Today, the San Mateo-Foster City School District revealed new details regarding going back to school. Click here to find out.
Yosemite National Park was believed to be a safe haven from the pandemic, but results of a test of the park's raw sewage shows the virus is in fact in the park. Read more here.