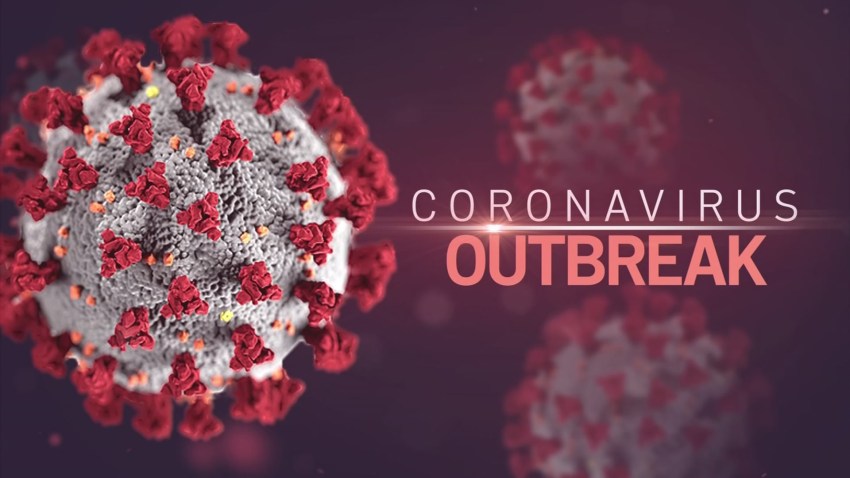 NBC Bay Area will continue to provide updates on COVID-19, the coronavirus pandemic that has changed our daily lives. But before scrolling down, take a moment to sign up for our coronavirus newsletter here and bookmark the following pages:
Now onto the latest updates.
Friday, June 5
More coronavirus restrictions are easing in the Bay Area. Starting today, Santa Clara County restaurants may provide outdoor, sit-down meals, with social distancing rules in place. Find out what guidelines businesses must follow, here.
Thursday, June 4
Even though more businesses will be allowed to reopen in Santa Clara County Friday (including outdoor dining), many San Jose businesses are choosing to remain closed due to civil unrest stemming from violence and looting. Read what one local business owner had to say.
Wednesday, June 3
Good news for Contra Costa County! Starting today, shopping malls and other indoor retail businesses will be allowed to reopen.
Click here to read about what guidelines need to be followed as coronavirus restrictions loosen up even further.
In Sonoma County, parks, trails, beached and coastal parking lots reopened today. Park visitors will still be required to practice physical distancing and wear face coverings. Read more here.
Monday, June 1
We're hearing a lot about contact tracing lately as part of efforts to contain the coronavirus.
However, many people have been receiving phony contact tracing calls and text.
Read more about what is contract tracing and how can you spot the fake calls and text, here.
Santa Clara County is loosing its stay-at-home order and will allow outdoor dining, indoor shopping and outdoor religious services. Find out when those changes start, here.
Alameda County announced a new COVID-19 testing site in West Oakland. More info on that, here.
Sunday, May 31
As protests after the killing of George Floyd continue to take place across the Bay Area, San Francisco Mayor London Breed and Oakland Mayor Libby Schaaf addressed the need to keep the pandemic in mind as protests take place.
You can watch their live press conferences here:
In the North Bay, parking restrictions will be lifted at Marin County parks, beaches and open space preserves starting Tuesday. Here are more details.
Tenant eviction protections have been extended for those affected by the pandemic in Mountain View. Read more here.
Saturday, May 30
Good news for San Francisco's southeast neighborhoods! Starting today, free coronavirus testing will be available in the area as part of an effort led by the city and the University of California at San Francisco to increase access to testing. More info here.
Santa Cruz County announced dine-in restaurant service, as well as barber shop and hair salon services will resume immediately. Read more about that and what the rest of the Bay Area counties are doing to reopen their economy.
Friday, May 29
San Mateo County announced a new stay-at-home order that will allow places of worship and in-store retail to operate with restrictions starting Monday. Beach access limitations will also be removed under new order.
NBC Bay Area's Investigative Unit compiled data from the region's four largest counties showing calls to child abuse hotlines have dropped dramatically since mid-March. That's seemingly good news, but county officials say it's a disturbing trend. Check out the full investigation here.
More coronavirus testing is becoming available. CVS Health is expanding its coronavirus testing program by opening dozens of new drive-thru testing sites at select CVS Pharmacy locations across California, including nine in the Bay Area. For a list of locations, click here.
Thursday, May 28
The City of Gilroy has petitioned Santa Clara County to relax its stay-at-home restrictions so that businesses and restaurants can reopen. Details here.
Significant news out of San Francisco today. First, Mayor London Breed unveiled a detailed timeline for reopening businesses, activities and services. You can find a breakdown here. Second, stricter face covering rules are going into effect. Read about the new requirements here.
6) To recap San Francisco's plan:

NOW
- curbside retail, outdoor businesses

BY JUNE 15
- dentist (cleanings FINALLY!)
- daycare/preshool

JUNE 15
- outdoor dining
- indoor retail
- religious services

JULY 13
- salons
- indoor dining

MID-AUGUST
- hotels
- gyms
- bars
- schools

— Bigad Shaban (@BigadShaban) May 28, 2020
Check it out, Santa Clara County residents. New data provided by the county provides a breakdown of how many COVID-19 deaths are reported in a specific zip code in the county.
Residential Zip Codes of People Who Died from Coronavirus in Santa Clara County
Source: Santa Clara County
Credit: Sean Myers/NBC Bay Area
The Santa Clara County Sheriff's Office announced three new cases of COVID-19 coronavirus among inmates at its jails since last weekend. The first of the three was an inmate who tested positive Saturday after being arrested on suspicion of numerous felonies on May 9, and 24 other inmates were exposed to that inmate.
The Alameda County Health Care Services Agency (HCSA) is inviting religious leaders to join in on regular Zoom calls to receive COVID-19 updates. The next one is at 9 a.m. today. Get the meeting ID and password here.
The YWCA is facing challenges this year with its annual "Walk a Mile in Her Shoes" fundraising event due to COVID-19. The event is being held virtually. The organization remains committed to helping victims of domestic violence and sexual assault. To receive help you can call 1-800-572-2782 or go to this website https://safechatsv.org/.
California has topped the 100,000 mark when it comes to COVID-19 cases, and when you break it down by counties in the Bay Area, Alameda County is now seeing a spike with Oakland and Hayward seeing the heaviest impact. Read about the latest data here.
And are you in need of a haircut? Solano County hair salons and barber shops were given the green light to reopen for business for the first time in two months. Read about it here.
Wednesday, May 27
Missing the gym? State guidelines for the reopening of gyms and other fitness operations could be released "within a week or so," Gov. Newsom says. Read more here.
Live in Napa County and need a haircut? Hair salons and barbershops in the county welcomed their clients back today.
Things are also shifting back to normal in Solano County as the Solano Town Center mall in Fairfield reopened.
"We back to wasting money," Saint Hicks laughed, cradling his bounty of shoes.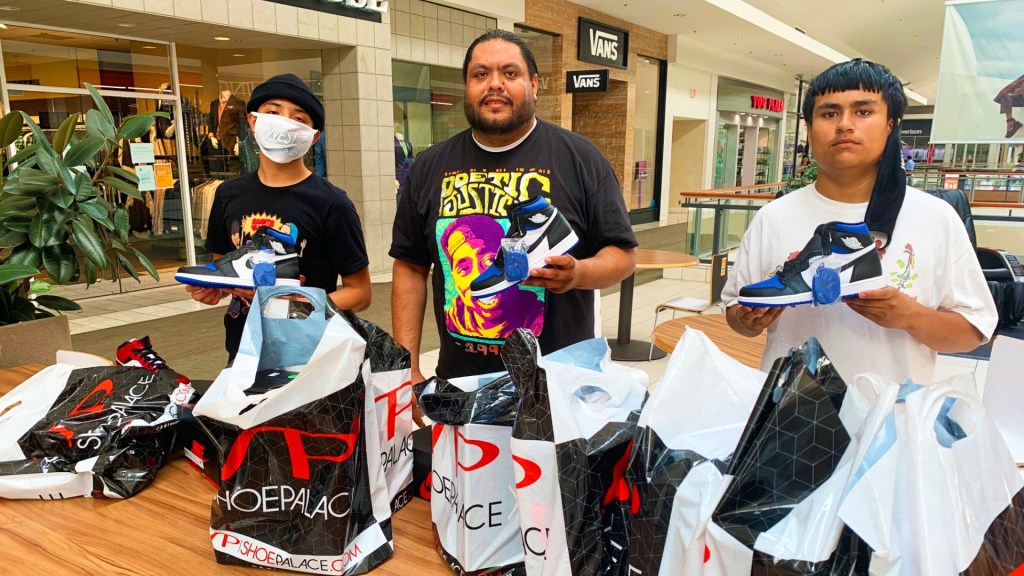 Riding on BART is going to be different due to the coronavirus pandemic. The transit agency has developed a 15-step plan for welcoming back riders. For the details, click here.
The latest COVID-19 Bay Area outbreak has been reported at a fish packing company that distributes to several retailers. A total of 38 Lusamerica Foods employees in Morgan Hill have tested positive for coronavirus and now the company is under investigation. Read more about it here.
The first indoor mall in Solano County will reopen to shoppers today. The Solano Town Center in Fairfield will have some changes. These include social distancing for people and cars as well as a limited number of restrooms available. More about the reopening here.
Tuesday, May 26
With countries around the world trying to get their hands on COVID-19 testing kits, there are new concerns about whether there are enough supplies to meet the huge demand. Our Investigative Unit showed us how one Bay Area company is hoping to solve a massive dilemma with one tiny innovation. Read about it here.
Renters in multiple Bay Area counties could be receiving an extended lifeline this week as those local governments consider extending moratoriums on evictions. Read more here.
Gov. Gavin Newsom announced new guidelines for reopening hair salons and barbershops. However, this will ultimately depend on each county's decision. Read more here.
Monday, May 25
On this Memorial Day, most traditional events in the Bay Area have been canceled, but some can be viewed online. Take a look here.
Gov. Gavin Newsom announced new guidelines for social distancing at places of worship and in-store retail. You can read the full details here.
Also in the new guidelines, officials made it a point to say the updates do not obligate places of worship to resume in-person activity. Here's a look at the new rules.
Bay Area Republican leaders have confirmed that the party is suing California over Gov. Gavin Newsom's plan to send every registered voter a mail-in ballot due to concerns about the spread of the coronavirus. The suit claims that the system opens itself up to inaccuracy and fraudulent voting. Full story here.
In Berkeley, some tennis and pickleball courts have reopened for singles play. Social distancing measures will be enforced. More info here.
Santa Clara County launched new coronavirus testing sites today. Click here to find out where those sites will be located.
Sunday, May 24
Memorial Day Weekend continues, and so does gathering at parks and beaches. And although people are encouraged to stay home or keep distance between each other when outside, many aren't following those measures.
In Santa Cruz County, the Santa Cruz County Public Health Division is investigating four distinct clusters of COVID-19 coronavirus cases traced to family gatherings. Read more about it here.
As you may know, most counties in the Bay Area have entered Phase 2 of reopening. For a refresher on what exactly that means or what that looks like, here's our breakdown.
Yes, we know its Memorial Day and its a good thing several restrictions have been eased. But just remember you still have to be mindful of others as well as the places you visit.
If you decide to visit any California State Parks, here are a few reminders:
Speaking of easing restrictions, Santa Clara County has given a green light for car parades. This is how families celebrated SJSU graduates:
In Santa Rosa, #SomethingGood happened over the weekend! American celebrity restaurateur Guy Fiery fed first responders and healthcare workers. Check it out.
Saturday, May 23
Despite U.S. President Donald Trump calling for religious institutions to reopen on Friday, religious leaders throughout the Bay Area urged places of worship to instead continue holding online gatherings in the face of the novel coronavirus.
Sonoma County is on board with the rest of the North Bay to dive further into Phase 2 of reopening after getting the green light from the California Department of Public Health just in time for Memorial Weekend.
And though the move is welcomed, it caught some business owners off guard. Read what they had to say here.
Memorial Day Weekend will be a challenging time for Californians as most people won't be able to celebrate with traditional BBQ's, a picnic at the beach or parks as authorities still advice to social distance.
Read more here about how the holiday weekend is expected to look like across the state.
Friday, May 22
Mike Schultz was a fit 43-year-old nurse from San Francisco when he got coronavirus at a music festival in February. He said he knew there was a risk, but he didn't think it was going to be serious -- he ended up spending six weeks in the hospital and losing 50 pounds. Read the full story here and check out his before and after photos below.
Santa Clara County has officially entered the second phase of the state's reopening plan during the coronavirus crisis. That means retailers can open up for curbside service.
San Francisco is joining other U.S. cities in authorizing homeless tent encampments in response to the coronavirus pandemic. Take a look below and read more here.
San Francisco Mayor London Breed announced that summer camps and programs can reopen with modifications starting June 15.
Thursday, May 21
Just one day after Napa County got the green light for dine-in restaurants to reopen, Solano County got approval to do the same. But unlike Napa, it appears almost none of the business owners had any idea exactly when they could start reopening their dining rooms. Read what they had to say here.
Santa Clara County needs your help. It's is looking to build a workforce of 1,000 people to help investigate cases of COVID-19 and identify who those patients may have exposed. This all in an effort to prevent widespread transmission of the virus. For more information on how you can volunteer, click here.
And speaking of need, the entire Bay Area has a critical shortage of blood supplies because of the coronavirus. This is according to Vitalant, the region's largest blood collector.
They say the crisis has decimated supplies to the tune of 277 blood drives canceled since early March, resulting in 7,000 lost blood donations. Find out how you can help, here.
Since March the federal government has spent more than $810 billion backing loans to help small businesses. But despite the unprecedented spending, several local business owners say that those federal dollars have yet to find their way to those who need it the most. NBC Bay Area's Investigative Unit takes a closer look.
Wednesday, May 20
Did you see them? Social distancing circles appeared at Dolores Park in San Francisco today as a reminder to all visitors to stay 6 feet apart, and they appeared to be working. Read about the public's reaction here.
San Jose is one step closer to allowing outdoor dining after its city council passed a proposal to allow seating areas to expand into street parking late Tuesday night. This applies to downtown San Jose and anywhere else the city could identify areas that would be safe for al-fresco dining.
Now let's not get too excited, the Santa Clara County Public Health Department has to sign off on the move but this is one step closer to normality. Officials are expected to offer more info later today. Read more about it here.
Actor and humanitarian Sean Penn and his relief organization are in San Jose to help launch a free walk-up coronavirus testing site for underserved communities, as well as first responders and essential workers.
In Napa County, dine-in restaurants are now allowed to open and schools will reopen as early as June 1. Of course, some changes will be implemented. Here's more info.
Gov. Gavin Newsom will host a digital roundtable with Californians who work in the film and television industry. Here's a link if you're interested.
Tuesday, May 19
With all this talk about Santa Clara County joining other Bay Area counties with Phase 2 of the reopening plan, many are asking themselves when we're all going to be able to hang out again. Well, an Alameda County health official says, not just yet. Read what she had to say here.
In San Jose, dining out may mean dining outside if city leaders approve a proposal to allow more outdoor seating areas to expand into street parking. Take a look.
Yesterday we told you about a school in Marin County that reopened its doors to special needs students. Well, in Alameda County, the story is much different as the school district decided to end the year earlier than scheduled. Here are the details.
U.S. President Donald Trump took to Twitter to announce the San Francisco Bay Area will receive federal funding to assist SFO, SFMTA and BART during the pandemic. Here's our story.
The Solano County Public Health Department said that a breakout of the coronavirus at a Vallejo nursing home has caused 11 of its residents to die from COVID-19. The breakout includes 99 infected residents and 32 infected staff. The breakout at the Windsor Vallejo Care Center was first reported May 4, but no deaths were confirmed on that date or since.
A fourth Oakland Police Department officer tested positive for COVID-19 and the department said Tuesday he may have exposed as many as 93 other employees.
OPD officials say the department has taken immediate actions and precautions to protect the health and safety of all of their employees. Read the full story here.
Monday, May 18
Several Bay Area counties will move forward this week in starting Phase 2 of reopening their economies.
As a reminder, we have a county-by-county break down for you explaining how this will all be handled. Here you go.
San Mateo and Alameda County are two of the counties getting geared up with curbside pick up and other accommodations.
In Marin County, some students will head back to the classroom. This is part of a pilot program for special education classes. Check it out.
And now to what many, many people have been waiting for ... Professional sports events can resume, but without fans, in California as soon as early June if the state continues to make progress, Gov. Gavin Newsom said. Read about it here.
Today, a new drive-thru testing side opened in East Oakland. City Mayor Libby Schaaf took to Twitter to talk about it:
ICYMI: Here's a list of food distribution centers across the Bay Area.
Sunday, May 17
San Francisco city leaders are reminding people there is still a stay at home order in effect as video of a crowd outside of a Marina District wine bar Friday prompted neighbors to call police. Full story here.
From drive-through to virtual ceremonies, high school and college seniors graduated in the Bay Area Saturday in very unusual ways. Read the story here.
Napa County residents gathered Saturday to protest the coronavirus shutdown and request that the county reopen. Check out the video below to see what protesters had to say.
Good news, Oakland! A new COVID-19 testing site will open in East Oakland on Monday. The site will be the first drive-through testing location in the area. Here's more info.
The coronavirus pandemic continues to ravage businesses across the Bay Area, and this time it forced Specialty's Cafe & Bakery to close. Read the company's statement here.
Saturday, May 16
Today marks yet another weekend with some reopened businesses and parks as several Bay Area counties slowly move towards phase two of reopening.
As you may have seen on our website and coverage on TV, we have a quick breakdown for you on which counties have reopened. Here it is.
While we're at it, Marin County announced that many of its parks and trailheads will open next week. However, face coverings will be enforced. More on that, here.
Some tech companies, like Twitter, have announced that workers will be able to work from home forever. That is not the case for all workers in various industries.
Our reporter Sergio Quintana dug deep into what the future of Silicon Valley's workforce will look like after the pandemic. Here's more.
Napa County is one of the Bay Area counties already on phase two, but are still looking for ways to recover from the money and time lost during shelter-in-place orders. If you wish to help, here's a link where you can purchase merchandise and help small businesses.
Gov. Gavin Newsom has a message to all 2020 graduates who weren't able to walk their school's stage to celebrate their achievements due to the pandemic:
ICYMI: We've put together a gallery to give a shout out to the Bay Area's Class of 2020. If you haven't checked it out, do so here.
Friday, May 15
Heads up, Oakland residents. Starting today, the city is implementing some changes at city parks to keep crowds from gathering. Read about the changes here.
Gov. Newsom did not hold a COVID-19 news briefing today, but here's a look at some updated numbers for the state.
Contra Costa County officials announced a new order allowing outdoor gatherings during which participants stay in their vehicles and organizers follow revised rules. The new order takes effect May 19. Officials said it also gives new options for religious organizations who have been unable to hold services during the pandemic and for schools planning graduation ceremonies.
It may not come as a surprise to many, but dental hygienist tops the list of jobs exposed to COVID-19. High speed drills, ultrasonic scalers and air-water syringes are the tools used in dentistr and according to the CDC, they are also potent spreaders of coronavirus. NBC Bay Area's Investigative Unit found that some dental offices are reopening even though serious infection dangers may persist.
Read about it here.
Starting today, more businesses in Sonoma County will be open. These include childcare, car washes, pet groomers and cleaning services. Read about what challenges these reopenings come with, here.
Thursday, May 14
Most Bay Area counties are easing restrictions to different degrees. It's hard to keep track of what's happening where. So we broke it down for you here:
Sonoma, Napa and Solano counties are already in Phase 2 under Gov. Gavin Newsom's multi-phased plan to reopen the state. In these counties retail is already open for curbside pickup or delivery, limited manufacturing is now open, and the counties are finalizing their dine-in option plans.
Alameda said it likely will join San Francisco, Marin and San Mateo as counties who plan to move into Phase 2 next week. This means retail will be open for curbside pickup in these counties starting next week. Manufacturing will resume with restrictions and counties will also figure out how "dine-in" will work.
San Francisco late Thursday released its guidance for businesses reopening on Monday. Check it here.
Contra Costa County health officials said they are encouraged by how the county is doing on some of their key reopening indicators and if progress continues, they are considering opening up all retail for curbside pickup plus all associated logistics and manufacturing next week.
The only county in the Bay Area not on board yet with moving into Phase 2 is Santa Clara County, where no restrictions have been eased.
Bay Area rap legend E-40 has been keeping busy during the coronavirus pandemic. He spoke with NBC Bay Area's Raj Mathai about donating hand sanitizer to California prisons, making new music and spending quality time with loved ones. Check out the full interview below.
Amid the coronavirus pandemic, Gov. Newsom proposed cutting $6.1 billion from a variety of programs in a budget he says prioritizes public education, public health and public safety. Read more here.
Cities across the Bay Area are beginning to piece together the budgetary damage the pandemic has caused and in San Jose, city leaders are projecting a $72 million shortfall. Read more about it here.
And without even considering emergency response spending on the coronavirus, the city of San Francisco said it's facing a $1.7 billion deficit over the next two and a half years. Read what Mayor London Breed had to say here.
Now, you don't have to be a big sports fan to know who Steve Kerr is. The Golden State Warriors coach is known to speak his mind on just about all things, and he joined Congressman Ro Khanna on social media to talk about the importance of abiding by the stay-at-home order.
He spoke about his own experience with this new normal while also #HailingOurHeroes. He also sported quite an impressive quarantine beard. Check it out here.
Wednesday, May 13
Did you see them? Four fighter jets soared above the Bay Area this morning to honor all those on the front lines of the coronavirus pandemic. Check out some flyover footage below.
San Mateo County's health officer says he plans to issue a new stay-at-home order that would bring the county in line with Gov. Gavin Newsom's early second phase reopening guidelines. The new order would go into effect on May 18. Details here.
San Francisco did not want to stay back, they too are breaking with other counties and allowing retailers and manufacturers to enter Phase 2 of reopening. More information here.
The war between Tesla and Alameda County may be coming to an end. The county put out a statement late Tuesday night saying it allows Tesla to begin to "augment their Minimum Business Operations this week in preparation for possible reopening as soon as next week."
Read their statement below:
Read more about this here.
Tuesday, May 12
About one in five workers across California has lost their job in the past two months, making it impossible for many to pay their rent. The state said it put measures in place to protect those people from losing their homes, so why are some still getting eviction notices? Investigative reporter Bigad Shaban went all the way to the top to find out.
Here's NBC Bay Area's Investigative Unit's findings.
Today, Gov. Gavin Newsom announced new guidelines and plan for restaurants and shopping centers to reopen.
While its not allowed yet to fully reopen to the "normal" we were used to, businesses can find a work around to get back to all-hands-on-deck. Here's some info.
Its important to notice, however, that these guidelines may not work the same way for all California counties. The reality is that every county has the power to make their own, unique decisions. More on that, here.
Gov. Newsom also announced during his daily press conference that pharmacists may be able to order FDA-approved COVID-19 tests:
In the North Bay, Sonoma County Supervisors are considering reopening some parking lots. They say that restoring day use parking fees and park membership programs will allow for enhanced cleaning and more staff. Here's more.
Meanwhile, here's Santa Clara County Public Health Officer Dr. Sara Cody on why the county isn't easing coronavirus restrictions like many other counties across the state under Gov. Newsom's Phase 2 plan:
"The conditions really haven't changed in our county. We don't suddenly have herd immunity. We don't suddenly have a vaccine. We have exactly the same conditions that we've had in March. So if we did ease up, we would see a brisk return of cases, hospitalizations, and a brisk return of deaths to be quite blunt."
Listen to the audio below.