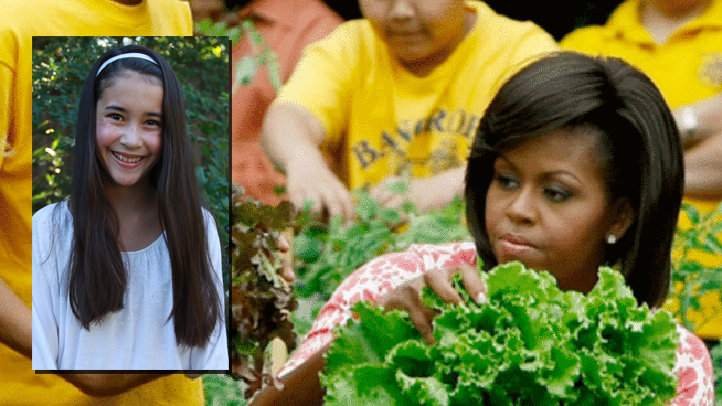 Rose's Recipe for Pork and Tofu Lettuce Cups
The 2013 Healthy Lunchtime Challenge

Ingredients:
1 lb lean ground pork
1 block firm tofu, drained well and diced into 1/2 inch cubes
2 teaspoons vegetable oil

Sauce:
3 tablespoons soy sauce (or wheat free/low salt soy sauce)
1 tablespoon sesame oil
1 tablespoon cornstarch
2 teaspoons grated ginger
2 teaspoons white or rice vinegar
2 teaspoons sugar
2 minced garlic cloves

2 heads of butter or romaine lettuce, cleaned and separated

Toppings:
1 bag broccoli coleslaw (undressed) or bean sprouts, cilantro, mint, lime slices

Stir sauce ingredients in a bowl and set aside. Brown ground pork in oil over medium-high heat, breaking meat into small pieces as it cooks. Drain any excess oil from pan. Add sauce to pan and cook until thickened, about five minutes. Stir frequently. Add tofu and cook until heated through, about 2 minutes. Spoon meat mixture into lettuce cups (about a quarter cup). Top with fresh veggies.

When my little brother Galen was a baby, he was allergic to a lot of foods. He couldn't eat wheat, dairy, or eggs, among other things. That meant no pizza or macaroni and cheese in our house. My mom spent a lot of time trying to find nutritious foods that he could eat. I remember eating a lot of sweet potatoes! She used to serve a pork and tofu dish over rice. I was inspired by that dish when I made this recipe for lettuce cups. It can be served with brown rice, but I like to eat it with lots of veggies on top and with sliced oranges on the side. You can also make this with ground beef or ground turkey.