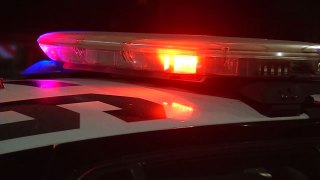 A 70-year-old woman suffered critical injuries when she was struck and thrown 50 feet during a hit-and-run in Petaluma Saturday evening, according to police.
At 7:29 p.m., officers responded to a report of a pedestrian who had been struck at the intersection of South McDowell Boulevard and Caulfield Lane, police said.
At the scene, officers found the woman lying on the roadway on South McDowell Boulevard.
The victim was taken to a hospital with what police said were possible life-threatening injuries.
Witnesses told investigators the victim was crossing South McDowell Boulevard and it appeared she was going against a red signal. A van heading north on the boulevard then hit her, causing her to be thrown, according to police.
The van stopped momentarily but then quickly fled, turning right onto a road off of South McDowell Boulevard, police said.
A description of the van was not immediately available.
Anyone with information about the hit-and-run is asked to call Sgt. Ron Klein at (707) 778-4596.