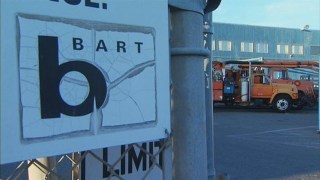 BART police have begun rousting resting people in the walkways of Powell and Civic Center stations in San Francisco, saying that they are obstructing the exits.
The San Francisco Examiner reports that BART police began issuing tickets and finding ways to get people to move along after an enterprising cop found that having people sleeping in BART stations could violate the state building code.
Having homeless peoples' legs in the walkways when fleeing patrons scrambled through tunnels in the event of an emergency could be a problem, he thought. So a "crackdown" began in July, the newspaper reported.
Since then, BART officers have taken to awakening "slumbering homeless individuals," the newspaper reported. Of about 200 individuals awakened and "interviewed," about 24 have been arrested for various crimes including outstanding warrant.