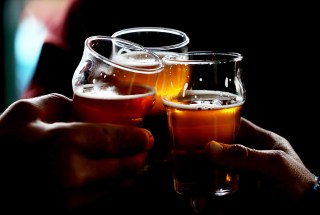 Pliny the Elder is no longer No. 1.
Zymurgy Magazine, which ranks the best beers in the nation, placed the Russian River Brewing Company's popular beer at No. 2 after holding to the top spot for eight years, according to SF Gate.
Two Hearted Ale, one of several creations by Bell's Brewery in Michigan, is the new No. 1 in Zymurgy Magazine's 15th annual Best Beers in America survey.

View the full rankings on the American Homebrewer's Association's website.