A big rig carrying a massive load of concrete overturned on a Cupertino highway Thursday morning, tying up traffic through the morning commute, and even beyond.
The driver, Pargan Singh, told NBC Bay Area he doesn't believe he was going too fast at about 3:30 a.m. at the southbound connector of Interstate Highway 280 at northbound Highway 85. That's when his rig flipped on its side.
Singh said he was going about 25 mph, and he believes his "load shifted."
He was not injured during the accident, which closed the connector ramp for hours. The California Highway Patrol first thought officers could open the road in two hours, and then pushed the re-opening time to 3 p.m.
The CHP will be investigating the cause of the accident.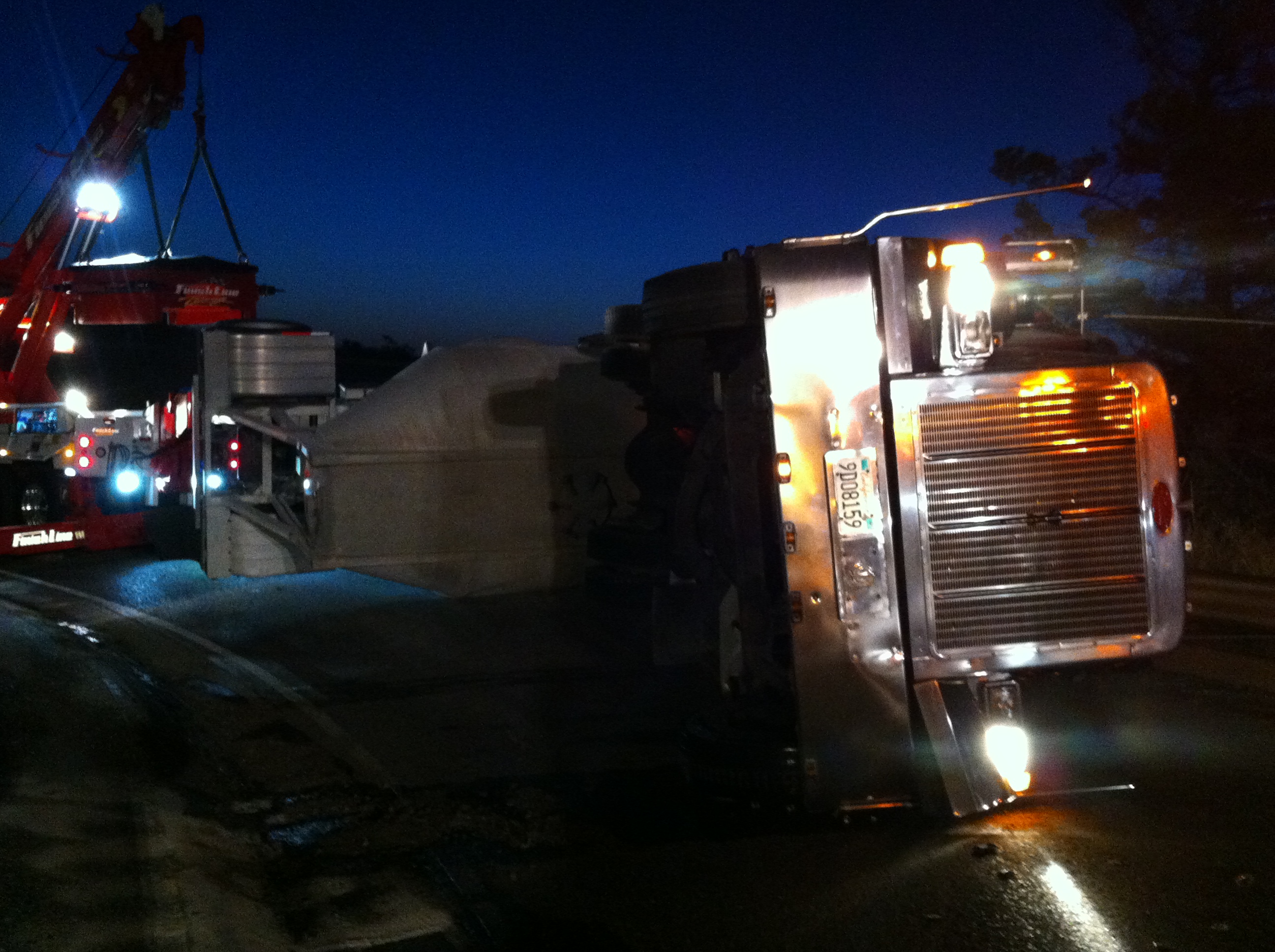 On the other side of the bay, there was a big rig accident at High Street off Interstate Highway 880 about 1:30 a.m. No one was reported injured in that accident.
To see tow trucks lifting a big rig toting concrete off its wheels, click here.
To see the big rig be uprighted, click here.
Published at 8:19 AM PDT on May 31, 2012 | Updated at 8:52 AM PDT on May 31, 2012