The search for Mendicino County suspect Aaron Bassler included an exchange of gunfire Thursday, according to the Mendocino County Sheriffs Department. In the end, Bassler remained on the loose.
Bassler is the man suspected of shooting Fort Bragg Councilman Jere Melo as well as Mendocino Land Trust land manager, Matthew Coleman in separate shootings in August.
Mendocino County authorities held a joint press conference with the U.S. Marshals Service late Thursday in Fort Bragg to update the case. Mendocino County Sheriff Tom Allman said just before noon, a group of Alameda County deputies were conducting a search for Bassler when they came under fire, according to AP. Investigators said they did not know if they hit Bassler, but said no deputies were hurt in the exchange.
Allman said additional law enforcement has been called to the county to join a force of 40 officers who are currently trying to hunt Bassler down.
"There is no plan to end this operation until we have a resolution," Allman said

The Press Democrat reported the shooting happened in the same general area where Bassler is thought to be hiding in the Mendicino redwoods.
A woman who answered the phone at Headlands Coffee House in Fort Bragg said there was a lot of police activity on Highway 20 near Northspur around 3 p.m. She said all residents have been told they will receive a reverse 911 call when and if Bassler is captured. So far she had not received a call.
Bassler is believed to be hiding in the wilderness somewhere between Fort Bragg, the coast and Willits.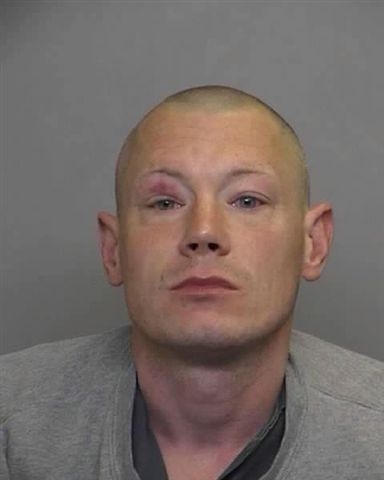 Earlier this week investigators said they had new evidence that Bassler was still in the area. They released a photo of him (at the top of this article) they caught on surveillance cameras placed specifically to locate him. They would not reveal the exact location of the camera, but said it showed Bassler holding a high-caliber rifle as he broke into a vacation cabin.
Food, a .22-caliber rifle and a 12-gauage shotgun were stolen from a total of six cabins.
One of the men police said Bassler killed, Jere Melo, worked as a security contractor. He and a co-worker at a private timber company confronted Bassler while investigating reports of an illegal marijuana farm outside of town. Police said Bassler was cultivating some 400 poppy plants and was holed up in a makeshift bunker when he fired on the 69-year-old Melo and the co-worker, who escaped and called for help.
Bassler is also suspected in the shooting death of Matthew Coleman. His body was found next to his car on Aug. 11 up the coast from Fort Bragg.
Both men were highly respected for their love of the land and their community work. The 7,000 residents of Fort Bragg have been on edge while the manhunt by dozens of local and federal agents has enveloped their coastal fishing and lumber community.
Published at 4:41 PM PDT on Sep 29, 2011 | Updated at 9:11 AM PDT on Sep 30, 2011