Shortly after resuming the manhunt Thursday morning, Santa Clara County sheriff's deputies shot and killed the suspect in Wednesday's mass shooting at a Cupertino rock quarry.
The man was identified as Shareef Allman, 49, of San Jose. The Santa Clara County Coroner's Office said it confirmed his identity through fingerprints. Allman is the suspect who was the subject of an intense manhunt Wednesday after reportedly shooting several employees at a cement plant near Cupertino.
Smith said during a midday news conference that three sheriff's deputies were on a patrol of a Sunnyvale neighborhood when they spotted Allman. She said their patrol cars were pulled up next to each other in front of a home on Lorne Way and one of the deputies noticed movement in a nearby driveway. Smith said the suspect was crouched behind a vehicle. The deputies attempted to make contact with that person, who fit the description of Allman, when he displayed a firearm.
Smith said all three deputies fired shots at the Allman, killing him.
Also Thursday, the Associated Press spoke to a close friend of Allman's who said Allman showed him a new AK47 over the weekend and said he was going to use it at work.
Brandon Powell, 20, told AP when he asked what the gun was for, Allman said there were racist people at work who were "messing" with him, then laughed.
Powell says he thought Allman was joking.
So far police said they don't have a motive for the shooting other than to describe Allman as a disgruntled employee.
The manhunt for Allman was in the same area where he was discovered, shot and killed Thursday. Sheriff Smith said she did not know where Allman was during that 12-hour search. She also had no idea where he had spent the night. She said the home where he was shot was inside the search area.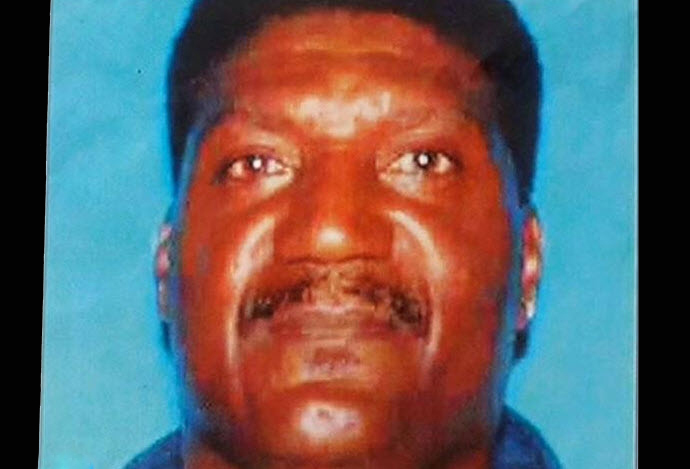 Smith said the deputies were on a routine patrol of the area as deputies had been doing in the overnight hours. They were not identified by name, but the group consisted of two men and one woman. They all had fewer than five years experience on the force, according to Smith.
Allman is a suspect in a workplace shooting at Lehigh Permanente quarry which left three people dead and six injured. A tenth person, a woman, was injured during a failed carjacking three hours later and five miles away in a Hewlett-Packard parking lot.
Click here for the original report of the attack at the Lehigh Permanente plant in Cupertino
Late Wednesday, the men who died at the quarry were identified by the Santa Clara County sheriff's office.
John Robert Vallejos, 51, of San Jose
Mark Munoz, 59, of San Jose
Manuel Guadalupe Pinon, 48, of Newman, Calif.
All of the other victims are expected to survive.
Members of the Vallejo family said his brother is among the victims. The Vallejos family is now keeping watch over the man who survived and is expected to recover.
John Vallejos leaves behind two children and several grandchildren. Fred Romero, Vallejos' other brother, said he was relieved the killer will no longer be able to hurt any more families, but added that it's unfortunate we may never know why Allman snapped.
"Basically we are all traumatized unfortunately we hear violence that happens in the street now it happens in the workplace due to cuts and the market, especially in the construction industry." Romero said.
Lehigh Hanson Heidelberg Cement issued a statement about the shooting Thursday afternoon:
Yesterday our company and our employees suffered a great tragedy, one unparalleled in the 70 year history of this facility. Our community is still very much in a state of shock. Our thoughts and prayers remain with the victims and their families.

Our first priority right now is taking care of our people. We are working closely with grief counselors and making sure our employees are prepared to deal with this terrible day. We are proud of our workforce - many have worked here for decades and even generations - nothing is more important than their well-being, and the well-being of the shooting victim of Sunnyvale who also was assaulted. We wish all of you a full and speedy recovery.

Finally, and importantly, we want to thank the Santa Clara County Sherriff's office, the City of Cupertino, and other members of the community during this difficult time. Our combined swift actions, professionalism and sustained support are a source of strength."
The company scheduled a meeting with employees for Friday morning at Cupertino City Hall.
Published at 1:27 PM PDT on Oct 6, 2011 | Updated at 8:38 AM PDT on Oct 13, 2011