The family of missing 21-month-old Daphne Viola Webb held a candlelight vigil Wednesday night in Oakland.
The event is the second public event hosted by the family in as many days. They say they are desperate to find the little girl who was reported missing one week ago.
Daphne's mother, Kiana Davis, sang a song for her missing daughter at the vigil.
Kevin Davis, Daphne's grandfather spoke at a news conference Tuesday night asking for the public's help finding his granddaughter and announcing they have set up a website for tips on the case.
"The family of Keana Davis Webb and baby Daphne have spent the last few days organizing and working closely with Oakland police to do our part in assisting with the safe return of baby Daphne," Davis said Tuesday.
Daphne's father, 49-year-old John Anthony Webb, called police to report her missing on July 10. He said he left Daphne in his car with his elderly mother while he went into a store to get an energy drink. He said when he returned the little girl was gone.
John Webb's mother, 87, has dementia and was unable to help police in their investigation.
At least one witness said they saw a woman carrying a child that fit Daphne's description down the street from the store. That woman was described as a female African American or Hispanic, 30 to 40 years old, with long black straight hair, wearing a light colored top and blue jeans was reported walking away from the area, carrying a small child.
Daphne was last seen wearing orange two-piece pajamas with pink hearts and pink socks.
Oakland police arrested John Webb on suspicion of felony child endangerment but released him two days later. They have said publicly that he is not a suspect.
Police have also said publicly that Daphne's mother is not a suspect, but NBC Bay Area has learned she has a criminal past.
Kiana Davis-Webb, 31, was arrested Feb. 18 after she was found passed out in her car with Daphne in the back seat. Davis-Webb admitted to police that she had consumed Vicodin and alcohol, according to court records.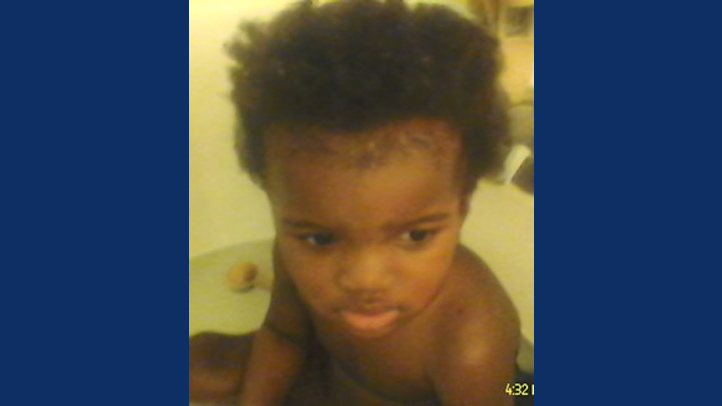 She pleaded no contest to misdemeanor child endangerment and misdemeanor possession of a controlled substance.
Because of that legal case, Daphne had been living her dad and her grandmother.
The candlelight prayer vigil for Daphne will be held at 6:30 p.m. at 79th Avenue and International Boulevard, near the location from which she was reported missing.
Published at 4:17 PM PDT on Jul 17, 2013 | Updated at 11:49 PM PDT on Jul 17, 2013