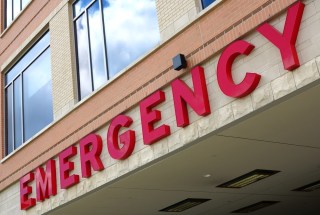 A driver died Monday morning in San Jose after police say a speeding Chevy Tahoe struck a curb and rolled over, ejecting him. He was the city's 32nd traffic fatality this year, police said.
The driver was pronounced dead at the scene, police said in a statement, and another man in the car was taken to the hospital with minor injuries. A third person in the car fled.
Police said "speed was a factor" in the fatal crash reported about 2:30 a.m. on the connector ramp from southbound Almaden Expressway to westbound Capitol Expressway.
A preliminary investigation conducted by the Traffic Investigations Unit revealed the pewter 2003 Chevy Tahoe exited Almaden Expressway at a high rate of speed and was unable to negotiate the curve in the roadway.
Anyone with information regarding this incident is asked to contact Detective Kevin Cassidy #2938 of the San Jose Police Department's Traffic Investigation Unit at 408-277-4654.