Chickens aren't exactly known as waterfowl, but one especially large chicken that first appeared at a protest in April, 2017 came back to the Bay over the weekend — this time, aboard a boat.
The Trump Chicken — a giant, inflatable effigy that resembles a cross between the barnyard bird and President Donald Trump — has popped up at demonstrations around the country since its debut last year at the San Francisco Tax March. This time, it set sail for a three-hour tour around Fishermen's Wharf, The Embarcadero and McCovey Cove aboard a vessel marked "Alcatraz Prison Transport" — with its golden-haired passenger clad in a striped prison shirt marked with an inmate number: "00045."
Drone Video: Trump Chicken in SF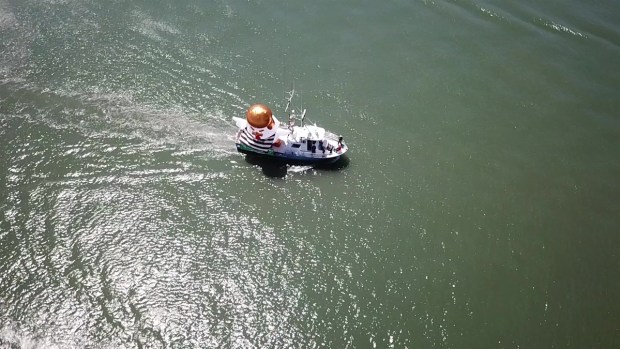 The 33-foot-tall exercise in free speech has been almost a year in the making. On the Trump Chicken website, organizers said they raised over $10,000 to float the "Chicken of the Sea" behind a conservative political rally that was scheduled to take place at Crissy Field last summer, but had to modify their plans when the organizers of that rally "chickened out."
Photos: Trump Chicken Bobbing About the Bay
It was a beautiful day on #SanFrancisco Bay #resist#trumpballoon#trumpprotest#trumpballoon Thanks to all who came out and supported us. We're still hoping to make our fundraising goal. Help us! More to come https://t.co/VogbsVNMRKpic.twitter.com/VEh9rYdNtY

— Trump Chicken (@trumpchickensf) July 23, 2018