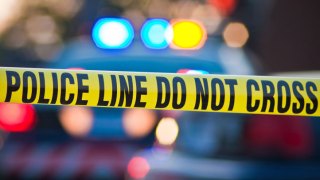 Hayward police are investigating a homicide after a 29-year-old man was gunned down in front of an apartment complex Friday night.
Officers responded to reports of a shooting on the 700 block of Memorial Avenue around 9:40 p.m., police said. They found an unresponsive man, since identified by the Alameda County coroner's office as Matios Haile Zeru of Hayward, crumpled on the ground with a bullet wound.
Officers and paramedics from the Hayward Police Department tried to revive Zeru, but he was pronounced dead at the scene, according to police.
Zeru's death marks Hayward's ninth homicide of 2016..
Police did not provide any information about a suspect or suspects.
An investigation is ongoing.
Anyone with information about the shooting is asked to call Detective Rob Purnell at 510-293-7034 or send an email to HaywardPDTips@hayward-ca.gov.