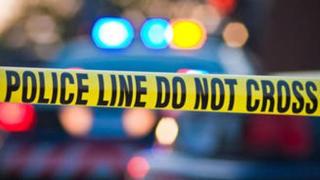 Some East Bay cities, although lauded as some of the safest communities in the region, are experiencing an uptick in car burglaries.
Officials in Lafayette, Orinda and Walnut Creek have taken to posting signs, saying, "Don't Feed the Bears."
The bears, in this case, are car burglars and the food refers to unlocked cars and valuables left in plain sight in locked cars.
These signs – borrowed from an anti-theft campaign that was successful with real bears in Yosemite National Park – are part of the latest attempt to raise awareness about car safety.
According to officials, these affluent communities are popular targets due to their perception of safety. Many residents have grown so comfortable within the suburban enclaves that they stop locking their cars – providing robbers with the perfect crime of opportunity.
But unlocked cars aren't solely responsible for the increase in robberies. Some especially brazen thieves have been smashing car windows — even in broad daylight.
"It was pretty surprising, because it's the middle of the day and there are quite a bit of people around here," said Kimberly McLaughlin, a Lafayette resident.
John Kortes, who works at Greg's Automotive in Lafayette, has noticed an increase in the number of windows he's been asked to replace.
"It's people leaving valuables in the back seat, exposed — people can see it," he speculated.
Meanwhile, Stephen Falk, the city manager of Lafayette, said a main factor was location. The proximity of the towns to popular freeways, such as Highway 24 and Interstate 680, may be luring robbers to the area.
Whatever the cause, police have been busy trying to heighten security measures in the affected areas. In addition to the "Don't Feed the Bears" campaign, Lafayette police have also overseen the implementation of numerous security cameras in the area.
Still, residents are told to be alert.
In an email to NBC Bay Area, Walnut Creek police said, "[Car robberies] are the number one crime of opportunity in affluent communities like Walnut Creek and Lafayette."