Oakland police Friday said they would expand the search for missing toddler Daphne Webb who was reported missing by her father on Wednesday.
Police said they would do a foot search of a multi-block area around where the little girl lives and areas where she spent time with her family.
They will also distribute hundreds of fliers throughout the city.
There is also a new detail about the child that could help people identify her. Daphne's family is telling reporters that she has a distinctive right ear, adding it is deformed in some way.
The search for a missing Oakland girl took a disturbing twist Thursday morning when Oakland police announced they had arrested the girl's father John Webb on the charge of child endangerment.
Police said they took Webb into custody Wednesday night. He remained in custody Friday as they continued to search for the girl.
Police said Webb endangered his child by leaving her in the car as he went to shop in a neighborhood market. Oakland investigators are not calling him a suspect.
Wednesday night Oakland police and FBI agents searched John Webb's home on Greenridge Drive in that city's Oak Knolls area.
One neighbor told NBC Bay Area that she had not seen the little girl at the home for several weeks. She said Daphne used to be quite noisy, but that she the apartment went quiet between four to six weeks ago.
This neighbor also said the John Webb used to keep to himself most of the time, but in the last couple of days he had become more friendly and social with the neighbors. She said that she had been interviewed by investigators.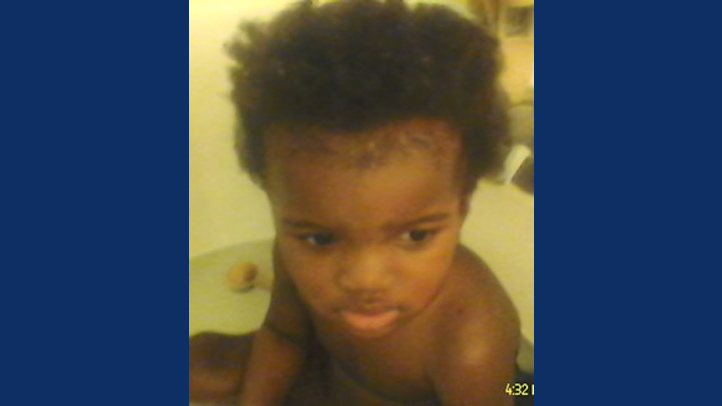 Dozens of police officers were outside the home Wednesday night. Three patrol cars stayed outside the apartment complex overnight. Officers on foot returned at 6 a.m. Thursday morning with a search dog.
FBI and Oakland police officers also canvassed the neighborhood where Webb lives with his 21- month old daughter Daphne Webb late into the night Wednesday.
Police also searched the Martin Luther King Jr. Regional Shoreline near Doolittle Drive and Swan Way -- an area Webb is known to frequent with his daughter. Investigators are using police dogs and helicopters to scour the area, and later Thursday a crew on a boat will use an underwater robot to search the water there.
Police told NBC Bay Area they want to know the last time Webb and his daughter were seen together.
Webb says he drove his SUV with his daughter and mother inside to a market at 79th and International Boulevard Wednesday morning about 11 a.m. to get a snack.
"He was here for two minutes, bought some water and another drink and left," store clerk David Chavez said.
Police swarmed the neighborhood around the market and found at least one witness who claimed to have seen a woman walking away from the area with a child, police spokeswoman Officer Johnna Watson said. The woman was described as black or Hispanic and in her 30s, with long straight black hair. She was wearing a light-colored top and blue jeans.
Webb says when he returned to the vehicle, his daughter Daphne was gone and his mother could not help police because she has dementia.
An Amber Alert was issued.
At least eight law enforcement agencies were called in to search for Daphne and a possible suspect who was spotted carrying a child down the street -a child wearing something similar to the orange pajamas with pink hearts Daphne was last seen wearing.
But somewhere along the line police began to consider the possibility that the little girl never was with her father outside that market.
The Oakland Police Department requested the public's assistance and released a photo of John Webb late Wednesday night.
They want anyone who saw Daphne Webb with her father in the days or hours before 11:09 a.m. on June 10, 2013 to contact the Oakland Police Department Missing Persons Unit at (510) 238-3352.
Daphne's mother lives at a separate location, but investigators have been in contact with her, Watson said. The family is cooperative, she said.
A neighbor said the mother went to some kind of treatment center several weeks ago.
Check back for updates.
More Bay-Area Stories:
Published at 10:06 AM PDT on Jul 12, 2013 | Updated at 12:28 PM PDT on Jul 12, 2013