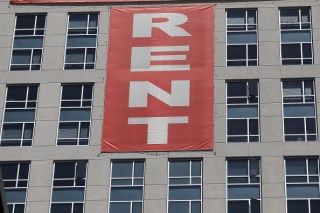 Salon founder David Talbot has formed VisionSF to raise awareness for housing-related ballot measures coming up in San Francisco.
A launch party for the group drew about 200 people to San Francisco's Brava Theater on Saturday, according to VisionSF co-chair Tim Redmond, the former editor of the defunct San Francisco Bay Guardian.
"The turnout showed how much political unrest and even anger is out there is a city that's under more pressure than I've ever seen," Redmond wrote on his new site, 48 Hills.
The group drew attention to ballot measures that deal with affordable housing and short-term rentals as well as legacy businesses and building new housing on surplus land owned by the city.
Mission Local reported that Talbot plans for VisionSF to be around long term in order to "change the political dialogue away from the needs of the few to the needs of the majority."