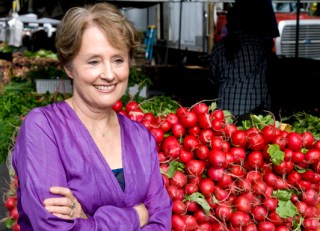 San Francisco is the second best city in the United States when it comes to dining out, according to an exhaustive cross-country journey by the Washington Post.
Food critic Tom Sietsema created a map of his recommended spots to eat in San Francisco, which includes mainstays from Aziza to Zuni Cafe.
"San Francisco is doing fine dining better than any other city in the country," Food & Wine editor Kate Krader told the publication.
As for "the cook most responsible for changing the nation's palate, or trying to?" Sietsema gave this high praise to Alice Waters, author and proprietor of Berkeley's acclaimed Chez Panisse.