Three days after NBC Bay Area broke the story about Santa Clara County being on the verge of firing one of the world's biggest construction companies from a major hospital project, the county's executive on Monday said he found the company in default by $300 million.
County Executive Jeff Smith said that the county formally notified Turner Construction - the same company that built the 49ers' Levi Stadium - that it is in "default" of its contract to construct a new 168-room hospital bed building located on the Santa Clara Valley Medical Center campus. In addition, Turner Construction has failed to respond to a county audit demanding new safety protocols following a near-death explosion last September, according to the county.
The county, Smith added, may terminate the company for not keeping its promise to safely complete the facility on time, which has led to negative patient care and the loss of approximately $36 million a year in hospital revenue due to the bed building falling over two-years behind its scheduled opening.
$300M Medical Facility Behind Schedule, Over Budget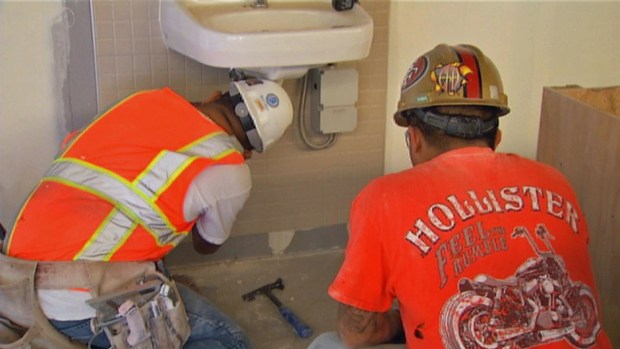 Turner has seven days to remedy its flaws, or face county action, according to a letter the county sent Turner on Aug. 28.
Last week, Turner Construction spokesman Larry Kamer said that it's "wrong" to blame the construction company for all the delays. Some of the lag time resulted from what he described as permit delays and design flaws.
But Turner argues the county caused delays with hundreds of sudden "change orders" and thousands of requests for clarifications and changes to the design.
The complex was supposed to open on Sept. 19. But on Friday, NBC Bay Area was the first to report that it's nowhere near finished – despite more than $300 million allocated for the project. Smith said it would be "impossible" to open by then at this point. He added it could take two or three years to make up time and solve problems, including a rain-damaged roof.
Work records show the original project contract was about $291 million. Turner Construction requested an additional $66 million and then another $9 million.
Documents also show the county agreed to extend the completion deadline by more than a year and agreed to other change orders as well. Two weeks before the new building is supposed to open: Unfinished rooms and no beds.
Turner says it hopes Monday's meeting with the county will help both sides move on.
"If the county wants to fix this problem, this problem can be fixed," Kamer said. "We believe the county has not managed this problem well."
Smith said officials tolerated the earlier delays because of Turner Construction's reputation for completing big projects.
In fact, Turner was working on Levi's Stadium at the same time. Smith says he believes Turner Construction became preoccupied with Levi's at the expense of the hospital project. But the construction company adamantly denies that the Levi's Stadium project had an influence on the hospital project, calling the notion "complete nonsense."
"The Levi's Stadium project had nothing to do with this project," said Larry Kamer, Turner Construction spokesman. "Turner builds 1,500 buildings a year. It knows how to build two projects at a time."