Family, friends and strangers turned out again Wednesday to help search for a Danville teenager who has been missing since Monday morning.
The effort ended in the sad news from the California Highway Patrol who announced that the ground search had ended and a recovery operation began to search for the body of Allison Bayliss.
The CHP said it, "is believed she jumped from the Golden Gate Bridge late Monday morning." The search shifted to the waters beneath the bridge.
There are cameras on the bridge that can video tape people jumping. It's been reported that a camera captured her walking on to the bridge Monday, but never saw her leave. That detail is what appears to have led to the shift in the search for the 15-year-old girl.
Bayliss was last seen around 8 a.m. Monday at San Ramon Valley High School in Danville.
And there were reports from the beginning that she left behind a suicide note.
Her father searched for hours overnight Monday along the shore near the Golden Gate Bridge. He said he was drawn there because of something left behind by his daughter. After hours of searching, David Bayliss discovered his daughter's bike and her helmet at 4:45 a.m.
Many friends, relatives and strangers from Danville joined the search both Tuesday and Wednesday. On Wednesday the area in and around the bridge was wet and rainy, but that did not stop the effort until officials declared the official search over.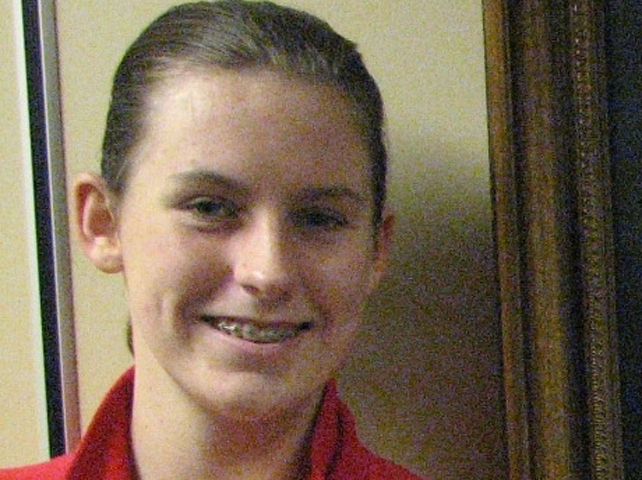 Danville Police Chief Steve Simpkins said he received the news early Wednesday morning.
"This is a very sad outcome," Simpkin said. "Our hearts go out to the Bayliss family at this time and we ask that you keep them in your thoughts."
A candlelight vigil was already planned for Wednesday evening at the Danville Congregational Church, on San Ramon Valley Boulevard.
Published at 11:50 AM PDT on May 25, 2011 | Updated at 4:37 PM PDT on May 26, 2011