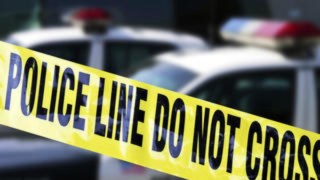 Police are investigating an officer-involved shooting that occurred Sunday morning in South San Francisco.
According to a department news release, police received a report of a rifle-toting, middle-aged man near the intersection of Del Monte and Romney avenues at roughly 9:30 a.m.
Responding officers located the suspect and the first officer on scene contacted the man and directed him to drop his weapon. However, instead of obeying, the man made a move toward the officer, rifle in hand, police said.
The officer responded by shooting the suspect, police said.
Officers and paramedics provided first-aid to the man who was transported to an area hospital for treatment, the release stated, adding that the officer was not hurt.
The San Mateo County District Attorney's Office and South San Francisco Police Department are jointly investigating the shooting.
Further details, including the officer and suspect's names, were not immediately available.
Witnesses are requested to call the police department at 650-877-8900 or leave an anonymous tip at 650-952-2244.