A slew of vigils are scheduled across the Bay Area this week to remember the souls lost during the devastating Oakland warehouse fire and offer condolences to the families.
Thousands of people are expected to congregate at Lake Merritt Monday night beginning at 8 p.m. to partake in a light vigil, according to a Facebook event post. Attendees are asked to bring flameless candles, glow sticks, flashlights or other lights. The event will be centered around the Lake Merritt pergola, which is located at 599 Embarcadero in Oakland.
RAW: Two Survivors of Deadly Warehouse Fire Describe Scene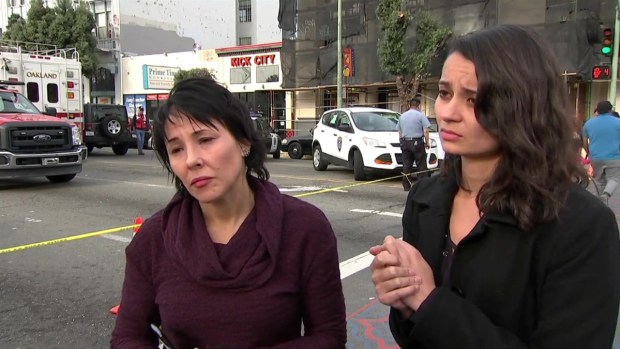 A 24-long prayer vigil, which began on Sunday in Berkeley and was originally intended to voice support for the Standing Rock protesters, will continue to honor the Oakland fire victims until 3 p.m. Monday, according to a Facebook event post. The ongoing gathering is taking place at the corner of Hearst and Fourth Streets in the East Bay City.
Two benefit shows scheduled for Wednesday are also slated to raise money for the victims, according to a Facebook event post. The musical performances are planned for 7 p.m. and 9 p.m. at Midsummer Studios, which is located at 5743 Horton Street, Suite A in Emeryville. Those interested in attending are asked to bring $10.
The following day, folks are expected to gather at 6 p.m. for a benefit dinner at 2601 Adeline Street in Oakland, according to a Facebook event post. Organizers are asking people to bring donations ranging from $10 to $50. The funds will directly benefit those impacted by the devastating blaze.
'Unimaginable Grief': Vigil Service Held for Oakland Warehouse Fire Victims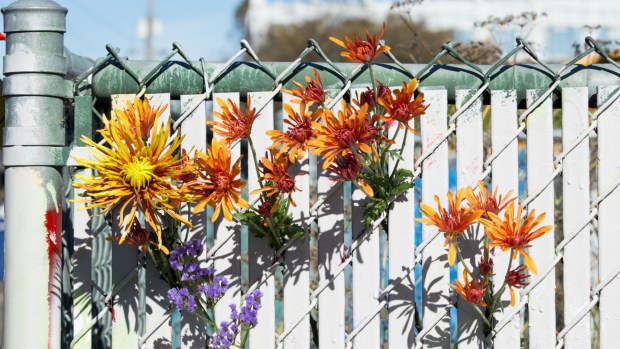 Following the Friday night blaze, people gathered at the Chapel of the Chimes in Oakland on Saturday to pay their respects. Many friends and family members of those still missing attended the service.
Community members have also visited the scene of the fire and created makeshift memorials consisting of flowers and balloons to honor the victims and their families.
As of Monday morning, 36 people were confirmed dead, but officials still had to search roughly 30 percent of the charred warehouse.