One of America's most popular artists, Thomas Kinkade, died at his home in Monte Sereno Friday.

He was 54 years old.
Kinkade's family said his death appeared to be from natural causes.
"Thom provided a wonderful life for his family,'' his wife, Nanette, said in a statement. "We are shocked and saddened by his death.''
Kinkade, also known as the "Painter of Light," was known for depicting peaceful scenes with lush landscaping and nearby streams.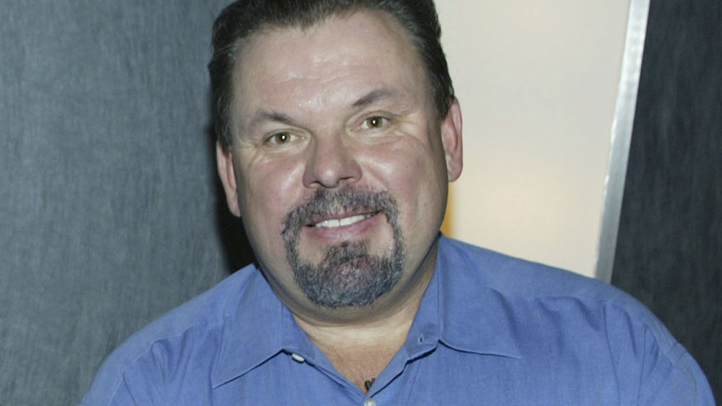 "There is no greater testament to Thom's mission that art be accessible for everyone to enjoy than the millions of Kinkade images that grace the walls of homes across America and around the world," Kinkade's website states. "Through a myriad of genres, Thom's ability to present his subject in an idyllic setting inspires the viewer to imagine the world full of beauty, intrigue, and adventure."
Kinkade's paintings and prints are hanging in an estimated one out of every 20 homes in the US, the Mercury News reported.
Some of his paintings sell for hundreds of dollars. Some sell for more than $10,000.
Before Kinkade's Media Arts Group went private years ago, the company brought in about $32 million per quarter from 4,500 dealers across the country.
The UC Berkeley alum had a strong faith in God, which served as the foundation for his artwork. Many of his paintings contain images from Bible verses.
"My mission as an artist is to capture those special moments in life adorned with beauty and light," Kinkade said on his website. "I work to create images that project a serene simplicity that can be appreciated and enjoyed by everyone."
Kinkade lived with his wife and was the father of four daughters.
John Hastings, CEO of The Thomas Kinkade Company, released the following statement to Kinkade employees and gallery owners:
We are deeply saddened to announce the passing of our founder Thomas Kinkade. As we share our grief with millions who mourn his loss, we are reminded of his inspirational message of faith, family and all that is beautiful in the world. He knew from an early age that painting was his true calling and he used his extraordinary talent to share his faith and share His light with the world.

Thomas Kinkade leaves behind his wife and four daughters, all of whom were closely involved in his company from the very beginning. He and his wife of 30 years, Nanette, had four daughters: Merritt, Chandler, Winsor and Everett all of whom he lovingly incorporated into his art as tribute to his deep love and devotion for them. His brother Pat Kinkade was also intimately involved in the Thomas Kinkade Company and collaborated on numerous art and literary works.

Thomas Kinkade cared deeply for his company and all its employees and considered them to be part of his extended art family. While gallery owners, employees and countless fans worldwide collectively grieve for the death of Thomas Kinkade, the "Painter of Light", his art and powerful message of inspiration will live on. He leaves behind a rich legacy of published and unpublished work and has inspired generations of artists to follow in his brushstrokes.

Thomas Kinkade always wanted to make his art accessible to everyone. He strived to make his paintings available and affordable to the public and his collectors. In his honor, we will continue his legacy and do what we can to carry on. The man is already greatly missed by the Kinkade extended family, but we want everyone to know that the galleries will remain open and his images will continue to be marketed worldwide, just as he would have wanted it.

We will keep you updated on memorial service details as they become available. Please keep Nanette and the family in your prayers in this time of deep sorrow.

In Deepest Sympathy,

John Hastings, CEO
The Thomas Kinkade Company
The Associated Press contributed to this report.