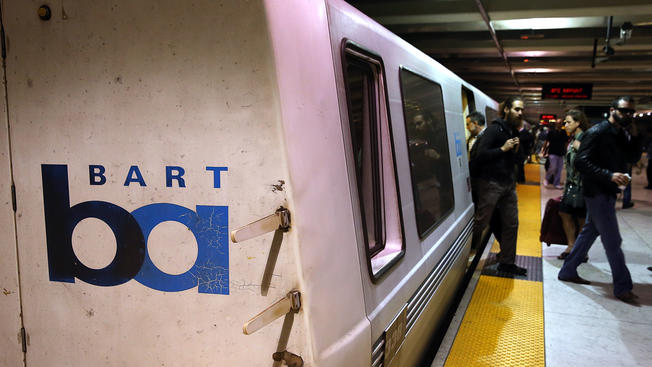 A BART car cleaner helped save a life this week, when he used CPR to help revive a passenger who stopped breathing on a train, authorities said.
Shortly after midnight Monday, Vincent Seals heard a co-worker calling for help at the Dublin/Pleasanton station platform. Seals ran over and she pointed to the lead car of a train that had just finished its run for the night, according to a news release from BART.
A 20-year-old man was slumped over in a seat, not moving.
"I checked for a pulse. I didn't feel one, so I put my ear to his mouth to see if I could hear or feel his breath," Seals said.
The man's lips had already turned blue, so Seals picked him up and laid him on the floor of the car to start CPR.
He began administering chest compressions and after a few minutes detected a faint pulse. It faded, however, and Seals resumed CPR. The young man soon came to with a deep breath.
"I just told him, 'You've got to breathe' and 'Listen to my voice'. I was trying to coach him through it," Sealssaid.
When a BART officer arrived, she waved smelling salts under the man's nose, while Seals massaged his sternum. But man lost consciousness again.
Seals continuing massaging while the officer used a CPR mask to give rescue breaths. The young man revived as paramedics arrived and was conscious and breathing when they took him to a hospital, BART officials said.
Seals, who started work at BART in January, had been taught CPR at a previous job. He said it was the first time he had used the skills outside of training.
Usually Seals works at the Millbrae station, but decided to pick up the extra shift at Dublin/Pleasanton.
"I was supposed to be there that day," Seal said.
Copyright BAYCN - Bay City News