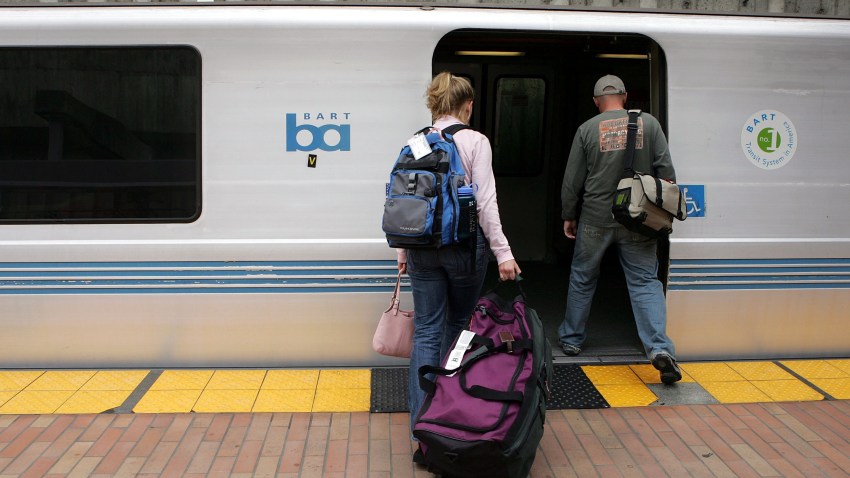 Faced with a dwindling ridership and multi-million dollar budget deficit, BART officials are considering service cuts and a fare increase.
The board on Thursday will consider raising the minimum fare to $2.25. That's a 25 cent jump from the already approved nickel increase. Officials will even explore reducing discounted prices for seniors, children and people with disabilities from 62.5 percent to 50 percent.
Also on the table is the option to enact a surcharge on magstripe tickets, in the hope of encouraging commuters to purchase clipper cards, which generate more revenue.
When asked what he thought of BART's proposal, Joe Syracuse said, "I'm still going to ride [it] because it's better than driving … I can't stand the traffic."
Joe Frisz was also in favor.
"If it's going help with keeping the trains on time," he said, the ideas "make sense."
The transportation agency had been enjoying six years of consecutive growth, but during the first half of the 2016-2017 fiscal year, BART reported a roughly 4 percent drop in the number of weekday riders. Weekend ridership slumped by approximately 9 percent.
That drop in ridership could mean that BART will finish this year $15 to $25 million below budget. The agency could face a $25 to $35 million shortcoming as it prepares its future budget.
In order to make up for that loss, BART officials may also start service at 5 a.m. instead of 4 a.m., cut positions — amid a hiring freeze, and offer paid advertising opportunities on the train cars as well as kiosks and video screens at stations.
To prevent the agency from hemorrhaging money, BART has also asked every department to cut back on spending and officials have eliminated overtime costs.
NBC Bay Area's Kris Sanchez contributed to this report.