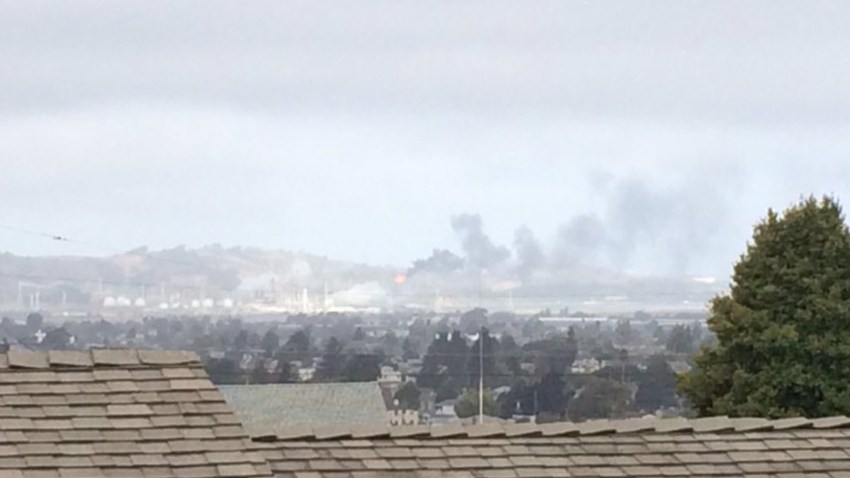 Black smoke could be seen pluming from the Chevron refinery in Richmond Saturday morning as a result of flaring activity, according to a Chevron spokeswoman.
Chevron said that the surrounding community was notified of the smoke just after 8:40 a.m. via its warning system and the energy corporation is actively investigating the flaring incident, which has since ended, according to spokeswoman Leah Casey.
No shelter in place was issued and no injuries have been reported, but anyone concerned about air-quality are directed to visit the Richmond Community Air Monitoring Program website, Casey said.
According to Chevron, flaring is a part of the refining process.
"Flaring is an important part of keeping the refinery running safely," Chevron said in a statement. "Flares are a safety device used in refineries to relieve pressure during the refining processes and help keep our equipment and plants operating safely."
The refinery remains in operation while investigators assess any potential damage, Casey said.