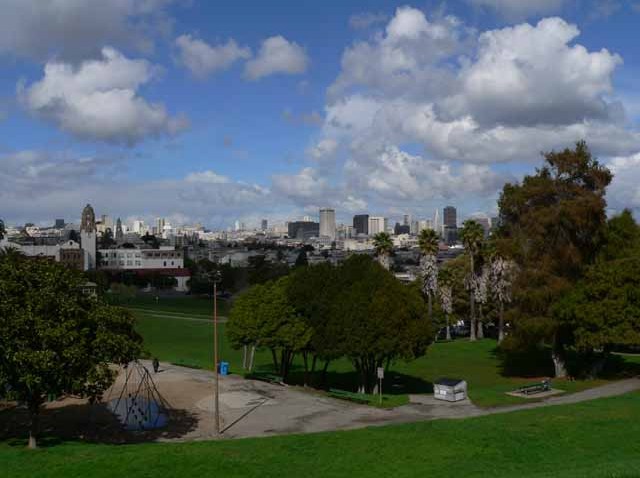 It looked like Dolores Park was definitely getting a Blue Bottle cart, online backlash be damned. And then suddenly it all went away.

After months of preparation, Blue Bottle has abruptly backed out of a plan to bring a coffee trailer to Dolores Park. Park-goers who could have looked forward to buying the highly fetishized drink will instead have to walk a few blocks over to a storefront. Coincidentally, some of those stores were among those complaining the loudest about Blue Bottle's plans.

Blue Bottle's decision followed a particularly angry online comment from a neighborhood activist who spoke of spitting and the need for riot cops. Even if he was just exaggerating, the tone of the discussion had grown so unpleasant that Blue Bottle's owner wanted nothing more to do with it.

It's difficult to say why exactly there was a backlash against Blue Bottle. Some critics said that it wasn't local. (It's based in Oakland.) Others complained that parks should remain free of commerce. (Even though a food and beverage black market already thrives in Dolores Park.) Others claimed that the trailer would be too big, that the generator would be too noisy, and that the long lines of customers would disrupt Yoga practitioners.

The end result: yet again, San Francisco can't have nice things.

Also, four Blue Bottle employees may be out of work. Just about everyone's come out of this battle feeling unhappy.

The news was lamented by a Facebook group called "Keep the Commercialization of Dolores Park." One admin wrote, "I am saddened and disgusted by what's been happening."

Meanwhile, there was a mugging in the park the other day. We're still waiting for activists to have anything to say about that.
Copyright FREEL - NBC Local Media