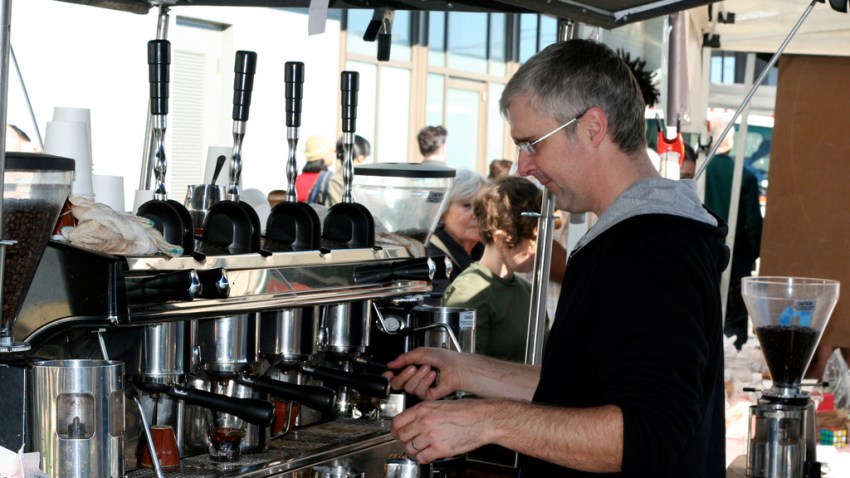 Behind the countless headlines of all the horrible things happening in Oakland, there are good stories.

Locals know all too well about one relatively recent addition to the East Bay city's vibrant culture.

Blue Bottle Coffee has been brewing some of the most popular independent coffee in the Bay Area for a few years now.

Its main roastery is in Oakland's Jack London Square, mixed in amongst mechanic shops and police-friendly bars.

The freshness and taste of the coffee has created a loyal following that has sprouted across the country, with new cafes opening as far away as New York City.

Now the label's owner, James Freeman, is being hailed by Food Republic as the most influential person in the world of independent coffee.
A self-proclaimed "coffee lunatic," James Freeman launched his Bay Area coffee company with the mission to never sell beans more than 48 hours after roasting them. In fact, if they don't sell within a week, the beans get trashed. Blue Bottle now has cafés around San Francisco and New York, and is responsible for super-slow-drip cold brewing kettles from Japan catching on in serious coffee bars around the country.
The title is painted with a little bit of a broad brush but it's a little respect for the small roaster. Fellow Oakland roaster Tom Owen of Sweet Maria's was listed as the seventh most influential person.