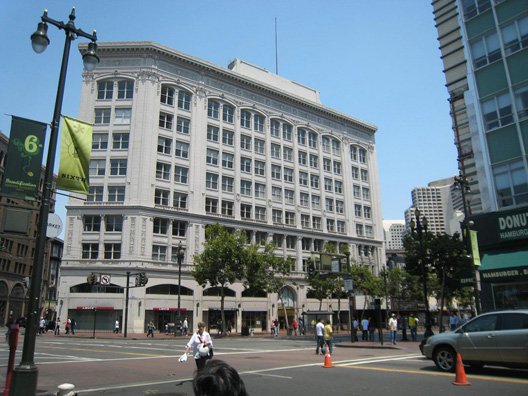 The Foreign Cinema team planning a huge new, three-story, 255-seat restaurant on the stretch of Market Street that the San Francisco Business Times describes only as "troubled."
In the Warfield building (just a few doors down from their still-new Show Dogs project), the restaurant will be connected to the Warfield Theater, and will include outdoor seating ("atop a steel-plated canopy 18 feet above the street") and a "speakeasy-style bar" on the basement level.
A full build-out will be needed for the long-vacant space, according to developer David Addington, who also acknowledges the difficult location: "The biggest difficulty in talking to tenants is how do I get people at Bloomingdale's and Nordstrom and the cable car turnaround to know I'm here and walk a few blocks."
Copyright EATRS