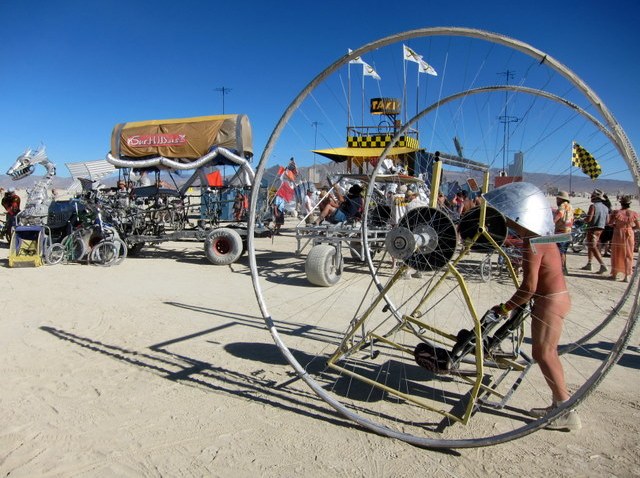 The latest stakeholder in the revitalization of San Francisco's mid-Market District is none other than Burning Man.
San Francisco Mayor Ed Lee announced Wednesday that Burning Man/Black Rocks Arts Foundation LLC has agreed to sign a lease for a 19,000 square foot office at Sixth and Market Streets.
That, on the heals of Twitter's lease at Ninth and Market Streets.
Lee said the two will bring a synergy of the creative arts and innovative technology to the area.
"Like Twitter, Burning Man embodies innovation and will lead to the creation of new jobs, a sense of community, and services to an underserved area," Lee said.
Burning Man founder Larry Harvey is clearly on board with that idea.

"We hope to collaborate with other new mid-Market immigrants and to find common cause with the community that is already here. Together, we can marshal a creativity that is unique to San Francisco," Harvey said.
The Market Street location will be Burning Man's official headquarters. Burning Man has already made its mark on the area with public art displays, with more to come.

In addition to Burning Man and Twitter, Pearl's Deluxe Burgers will also be a newcomer to the mid-Market District by summer.