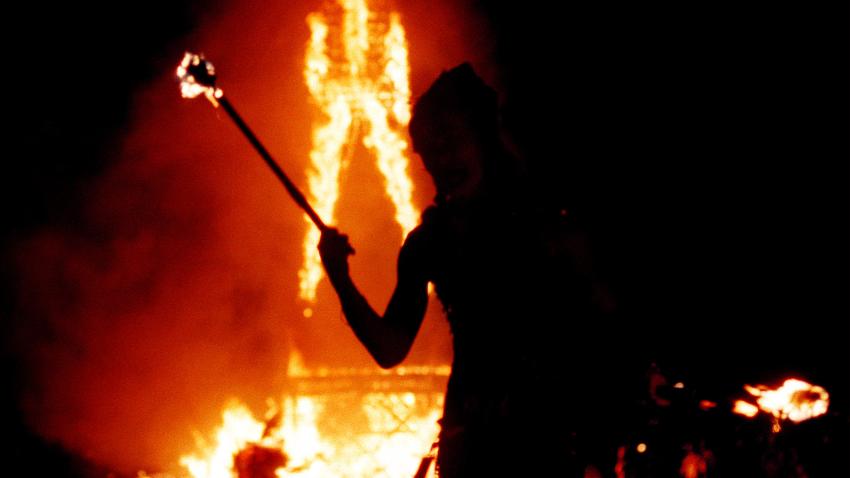 After this year's Burning Man event in Nevada's Black Rock desert drew a record crowd of 43,000, co-founder Larry Harvey has decided to celebrate urbanism.

By driving 300 miles to the middle of nowhere and burning stuff again next year!

Seriously, he's suddenly decided that the cars which enable his somewhat profitable enterprise are bad for cities after visiting New York and seeing how well the redesign of Times Square traffic has worked out.

Instead of stopping in the middle of the sidewalk to gawk at naked displays of planet-harming consumerism being celebrated on jumbotrons, tourists from the hinterlands can now do it from the comfort of chairs on reclaimed roadway.

So the Black Rock corporation is looking for a new home, and recently toured the San Francisco Chronicle building at the corner of 5th and Mission.

The Hearst Company, which owns the Chronicle, is looking for a buyer as the building is slowly hollowed out by layoffs, making it perfect for drug-fueled parties and fire art.

Jackson West wonders what ironic theme will be thought up for 2011 -- "Propane: Taste the Meat, not the Heat?"
Copyright FREEL - NBC Local Media