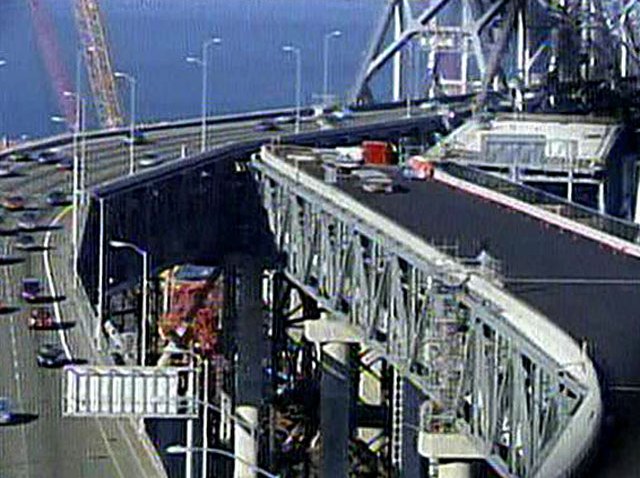 Caltrans has 'unfired' a bridge inspector who fabricated data, according to the Sacramento Bee.
Duane Wiles has apparently worked out a deal with the agency. Caltrans will rehire Wiles and allow him to resign as of last November.
He will be allowed to collect benefits he earned up until November. In exchange, Wiles cannot sue or take administrative actions against the state or its employees. He must also promise not to apply for future state jobs.
Wiles was fired in November after the Bee revealed he had falsified data in safety and integrity tests for freeway structures. He worked on projects in Alameda, Riverside and Los Angeles and also did work on the Bay Bridge.
The Bee says this is the second time Wiles has been "unfired" by Caltrans. In 1998 he was fired for incompetence, insubordination, dishonesty and other problems, but that was overruled by the State Personnel Board.