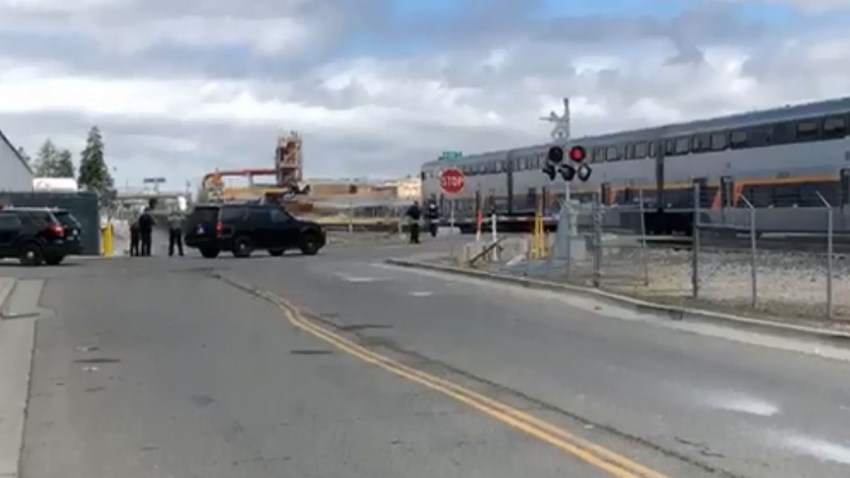 A Capitol Corridor train struck a vehicle on the tracks in Oakland Sunday morning, according to officials.
It is unclear at this time if anyone was inside the vehicle at the time of the collision. No one on the train was hurt, but the train was evacuated, according to Amtrak, which operates Capitol Corridor.
The collision occurred at roughly 11:27 a.m. in the area of 85th and Railroad avenues, not far from the Oakland-Alameda County Coliseum and Oracle Arena.
Capitol Corridor tweeted that the collision resulted in the cancellation of Train 728's scheduled service. Passengers were provided with alternate transportation options, according to Amtrak.
Further information was not immediately available.
Refresh the page for more information on this developing news story. Details may change as more information becomes available.