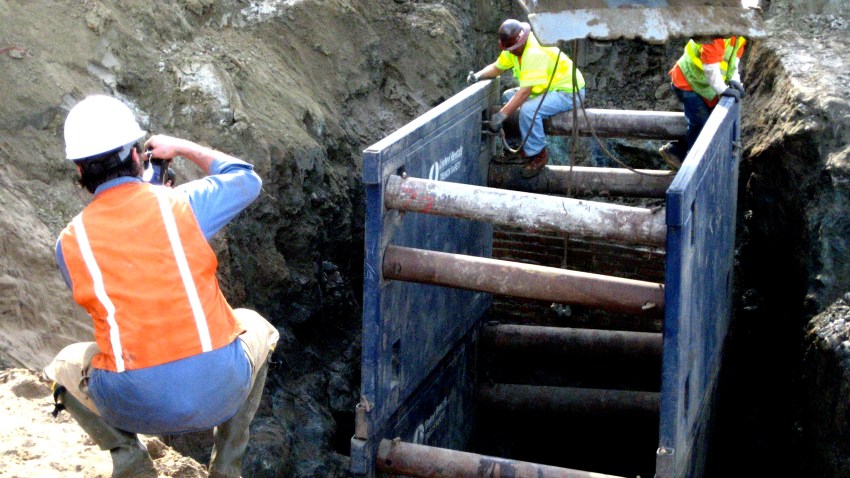 If everything goes according to plan, the Central Subway will begin connecting passengers from Chinatown to Caltrain to Bayview within a few years. And passengers will probably have no idea that they're traveling through an archaeological gold mine.

Construction on the new subway recently unearthed Native American artifacts: shells, bones, tools and charcoal. It's probably a "midden," which is a pleasant term for a garbage heap.

Work on the subway has slowed somewhat as crews sift soil, meticulously inspecting for relics. Anything of interest is bagged and sent to Sonoma for further study. It's estimated that the findings date back as far as 10,000 years.

The Bay Area was a prime location for human habitation at that time. Fish were particularly abundant.

Current work consists of moving underground utility boxes. Once that's finished, a giant machine will be lowered underground to start carving away a tunnel all the way up to North Beach. Although the last stop on the line will be Chinatown, future phases may take advantage of the tunnel and extend service further north.

The Central Subway encountered a bit of a hiccup lately with some funding gaps. The agency needed to come up with $137 million in order to qualify for federal funding. A combination of state bonds and money-saving measures is expected to make up the difference, preventing any slowdown or stop to the project.
Copyright FREEL - NBC Local Media