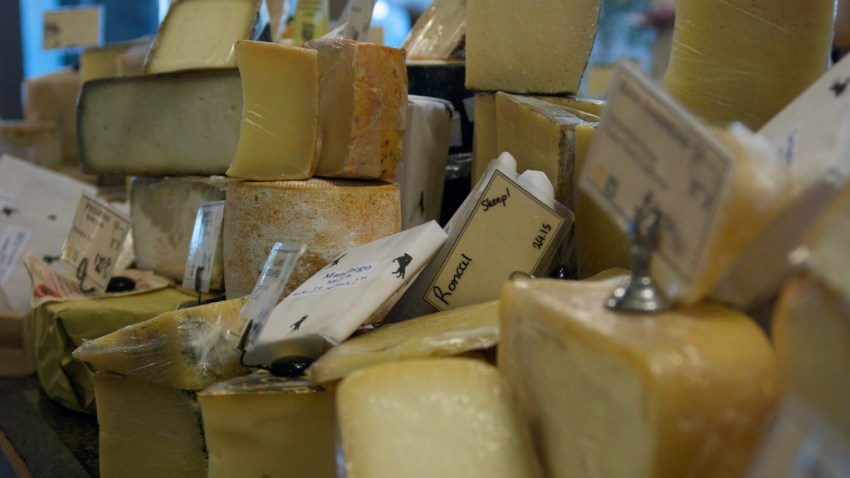 Residents of Hilmar, between Sacramento and Fresno, are running out of drinkable water. And cheese is to blame.

Specifically, the culprit is Hilmar Cheese Company, according to state officials. Although they've taken steps to clean their discharges, the company once dumped chemical-laced water into the ground, and shockingly, nearby wells soon became non-potable.

It's a thorny issue, pitting economic incentive against ecological concerns. Hilmar Cheese Company 1.4 million pounds of cheese per day, earning around $1 billion a year and employing 780 of the area's roughly 4,000 residents.

For years, the company has fought to dispose of its pollution by dumping it into nearby fields, rather than by undertaking costly but less harmful disposal procedures. Now, dozens of wells are so salty that the water leaves crystalline residue. Other wells contain arsenic and nitrates. Former employees say that they dumped acids into the ground as well.

Currently, the company must filter the water that it releases. But residents recounted tales of foul-smelling sewage, dying trees, and skin rashes.

It is not clear how long it will take for the well water to become drinkable again.
Copyright FREEL - NBC Local Media