The hospital at the center of a battle over a brain-dead Oakland teen on Friday sent a letter to the girl's family, saying they can move the 13-year-old to another facility, if her relatives will arrange it.
Chris Dolan, the attorney for Jahi McMath's family, said Friday afternoon Children's Hospital Oakland has expressed to him that doctors will allow an outside physician to come to the hospital to perform the procedures necessary to safely transport Jahi to a long-term care facility.
Dolan said the family has been in talks with a facility in Southern California, where Jahi could be moved.
Jahi's uncle, Omari Sealey, also said the family is in talks with additional nursing homes -- another in Los Angeles and one in New York -- that may be willing to take her.
A San Francisco Bay Area nursing home that had agreed to provide long-term care for Jahi backed out after the Children's Hospital refused to insert the breathing and feeding tubes necessary for her long-term care.
The Alameda County Coroner's Office on Friday told NBC Bay Area that it will not block the transfer of Jahi to another facility.
Earlier in the day, the hospital said doctors planned to take Jahi off life support on Monday, barring a court order, according to Sam Singer, president of a San Francisco public relations firm hired by the hospital. Jahi's family is due in court Monday and has already said they will ask the judge for more time.
Children's Hospital Oakland Chief of Pediatrics Dr. David Durand indicated that until he knows which facility Jahi is going to, and whether it will accept a brain dead person, then the hospital can't do much to help. The letter asks the family to give the name of the facility willing to take Jahi. It also says the family must identify a transportation plan, including the name of the company that will move the girl.
MORE: Hospital Says Surgery to Move Jahi McMath Not "Appropriate"
"Children's is willing to cooperate in this regard even though Judge (Evelio) Grillo has confirmed that Jahi is deceased and that statutory patient transfer procedures do not apply here," the letter says.
On Thursday, Children's Hospital doctors said they would not perform a tracheotomy or other surgeries, including one to give her a gastric tube for nutrition, on the 8th grader, who was declared legally dead by a judge just before Christmas.
"Children's Hospital Oakland does not believe that performing surgical procedures on the body of a deceased person is an appropriate medical practice," Durand stated earlier.
Friday's letter addressed to the family's attorney, Dolan, brings up this unique legal and medical matter.
"At a minimum, the Alameda County Coroner needs to consent to any proposed transfer since we are dealing with the body of a person who has been declared legally dead," the letter states.

Jahi went in for a tonsillectomy and two other tissue-removal procedures on Dec. 9 in an attempt to cure her sleep apnea. She suffered unknown complications about 30 minutes after the surgery, when she started coughing up blood and suffered a heart attack.

Jahi was first declared brain dead on Dec. 12, and her extended family and Dolan have been fighting in court and the media to keep her alive since then.

Before Children's Hospital sent the letter on Friday, Sealey told reporters that his family was "willing to fight" in court to move her to an unnamed long-term care facility in the Bay Area.
Sealey did not want to say where but added on Friday that there were "several" options open to the family. He also said Jahi's mother, Latasha "Nailah" Winkfield, had been "considering" moving her daughter even without the surgeries.
Jahi's family members are devout Christians who believe the girl is still alive because brain death is not true death and that if her heart is beating, even with the aid of a ventilator, there is still room for a miracle.
Winkfield has launched a fundraising effort to help pay to fly Jahi to a facility out of state. Details can be found on the "Keep Jahi McMath on Life Support" Facebook page.
The goal is to raise $20,000, and as of 8 p.m. Saturday, the family had raised more than $5,000.
On the site, Winkfield wrote, "I am raising money for my daughter Jahi Mcmath so that she can be airlifted to a hospital out of state. Her insurance does not cover it and Children's Hospital is going to remove her off life support if I can't get her out of this hospital. "
Jahi's family reached out to Dr. Paul Byrne, a retired neonatologist in Ohio and the former president of the Catholic Medical Association, for help in this matter and formally asked him to speak on their behalf in court.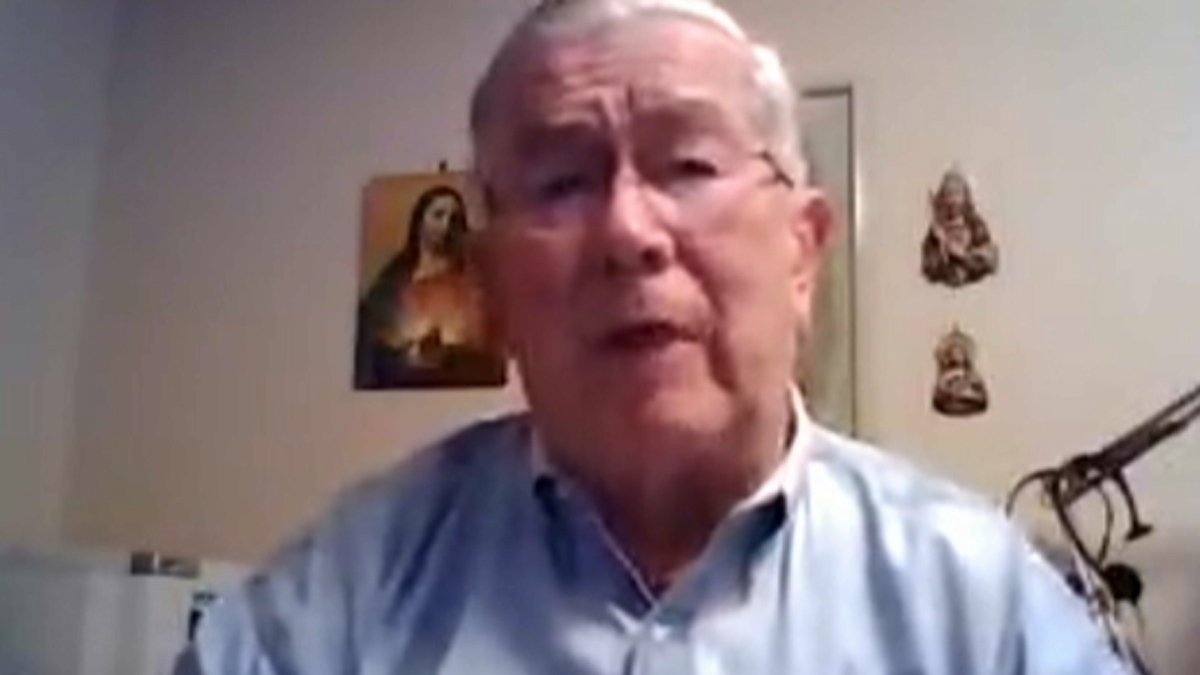 Byrne has not formally been called in to testify. But in an interview with NBC Bay Area on Friday, Byrne said he last talked to Dolan on Thursday and last talked to a family member "several days ago."
He declined to detail much of what he knows regarding Jahi, but he did say that his organization, the Life Guardian Foundation, helps people across the world give "respect" to all human life from "conception until his or her natural end."
"Jahi is a living person. She is not truly dead. Her soul has not separated from her body," Byrne said. Three other doctors have said Jahi is brain dead.

"Her kidneys work. Her liver works," Byrne said. "These things could never happen to a cadaver."

Byrne did say, however, that her condition is worsening because she is being fed a diet of "sugar water" at the hospital. He said Jahi needs to receive better nutrition and needs repair on her pituitary and thyroid glands.

"She is a living girl and dearly loved by her mother, her grandmother, her uncle," Byrne said. "And they do not want anything to shorten or hasten her life."
NBC Bay Area's Chase Cain, Kim Tere, Geoffrey Eisler, Kristofer Noceda, Jean Elle and The Associated Press contributed to this report.