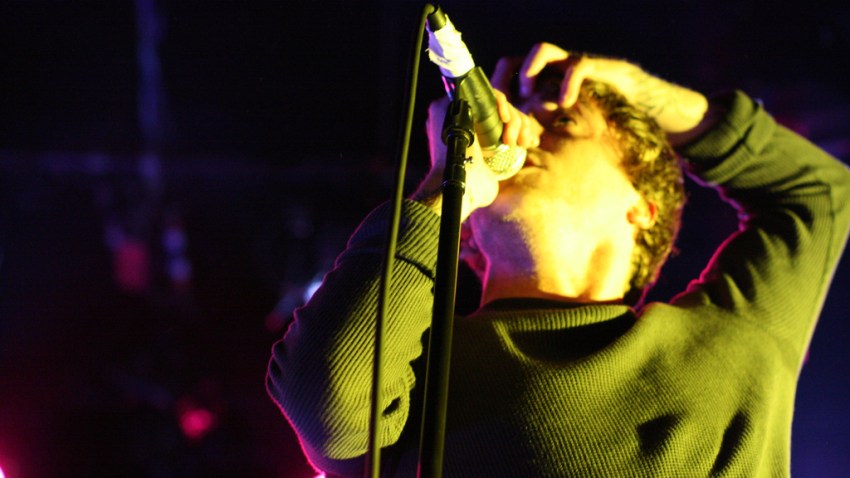 It's amazing what four years, three albums and a new band can do for a singer.

When Anthony Green used to perform around San Francisco about seven years ago, he used to play extremely small venues and incredibly hard music. But things have changed since he left the West Coast and Saosin and joined the Philadelphia-based hardcore band Circa Survive.

Sunday Green brought Circa Survive to a sold out show at the Regency Ballroom in San Francisco.

About 2,000 kids packed themselves into the cozy confines of the Goldenvoice venue and sat through three bands anxiously awaiting Circa Survive to take the stage and play songs of their latest album "Blue Sky Noise."

And Circa did not disappoint. Green came out singing at the top of his lungs and immediately crossing an imaginary barrier drawn between the opening acts and the crowd. Shaking hands and even occasional hugging the odd body surfer who managed to jump a five foot moat between the stage and the fans, one thing is clear about the modern incarnation of Circa Survive: the band has matured.

Green was quick to note that the Regency Ballroom was the "largest venue" the band has played in San Francisco.

While that may not be exactly true because Circa Survive has played the Warfield and the Fillmore before, this may have been the largest venue they have headlined at. And while the Regency Ballroom is not the Shoreline, it also isn't Bottom of the Hill.

The band seamlessly mixed in songs from their original offering "Juturna," including "In Fear and Faith." But it was clear the young crowd was there to hear songs like "Imaginary Enemy" and "Through the Desert Alone" off "Blue Sky Noise."

For those who have followed Green around from his The Sound of Animals Fighting days to Saosin to his solo projects to Circa Survive, who may think the new sound is a departure from what the artist has done previously, it was clear Sunday night that their latest offerings translates a lot better live than it does in your car.

The sound was so intense live and the crowd so energetic that one bouncer, who had never heard of Circa Survive, asked the fan if the Beatles were playing.

Half the crowd was so young Sunday that they probably have never even heard of the Beatles but the comparison probably would have sat with them just fine even if they did.