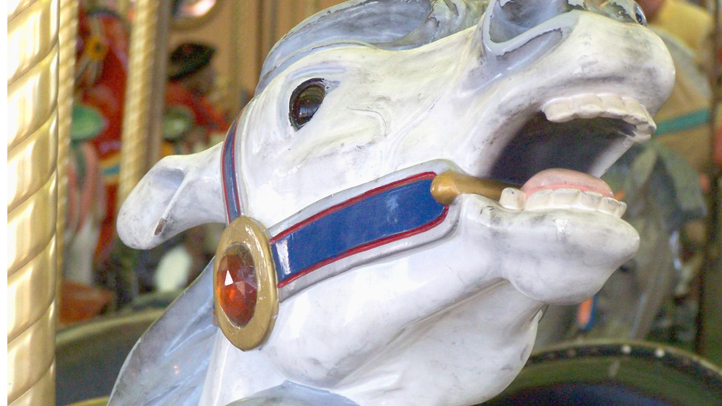 The Santa Cruz Beach Boardwalk is celebrating the 100th year of the Looff carousel this week.

It was August of 1911 when Danish carousel woodcarver Charles Looff delivered a merry-go-round he hand carved. At the time, Looff had gained fame with his first carousel at New York City's Coney Island in 1875.

The merry-go-round is one of the great classics of the Bay Area and is known for it's brass rings. Riders try to grab a ring as they circle and throw it the clowns mouth. If you get a hit, it lights up.

One Aptos teenager convinced the Boardwalk to let him ride the ponies 100 times on Wednesday.

Nicholas Laschkewitsch, 17, began his ride at 11 a.m. and it took ten full hours to complete the task.

Watch Video of Ride Here

"What kind of crazy thing can I do?" Laschkewitsch said. The ride was the answer.

For the rest of us, the 100th anniversary means a chance to grab a limited number of special brass rings which are mixed in with the rest of the carousel rings this week.

The special ones can be exchanged for a promotional souvenir.
Riding the Boardwalk's carousel in 1911 cost five cents. Today, it's $3.

Here's an interesting note: Looff's son, Arthur Looff, later built the Boardwalk's wooden Giant Dipper. Also a clear classic for the Bay Area.