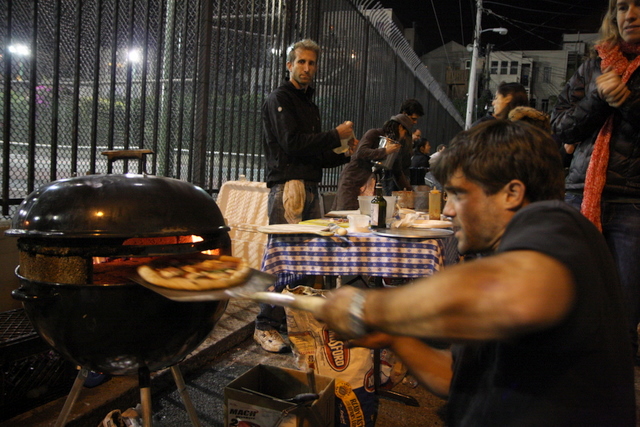 When Brian Kimball began selling magical curry on the streets of San Francisco he used to dream of having "a roving street market with DJs, music, and multiple carts."

The Magic Curry Man saw his street food vision become reality earlier this month and now the City's growing streed food scene is paving a new path towards legitimacy.

This Thursday the stage at the Commonwealth Club, which is usually reserved for the likes of Larry Ellison and Arch Bishop Desmond Tutu, will host Kimball and several other street food vendors as the nation's oldest public affairs forum explores San Francisco's growing love affair with food carts.

Joining Kimball to discuss all things street food will be Anthony Myint of Mission Street Food, Steven Gdula of Gobba Gobba Hey and the executive chef at the Slanted Door Charles Phan.

But perhaps the best part of the evening is the parade of street food vendors who will line the streets outside the Commonwealth Club after the discussion. There will be yummy treats from the Magic Curry Kart and Kimball's brother the Creme Brulee Cart, Gobba Gobba Hey, Mission Street Food, Soul Cocina, Bike Basket Pies, Smitten Ice Cream and Sweet Constructions.

The orgasm of taste takes place at 111 Minna in San Francisco at 6 p.m.