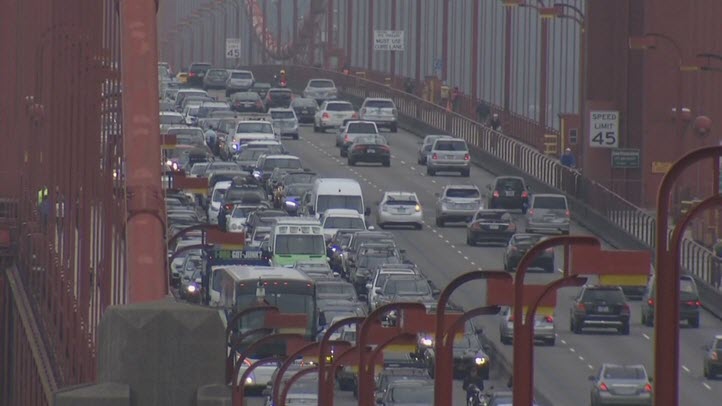 A 39-year-old man who died after his motorcycle crashed into a guardrail on the Golden Gate Bridge Friday evening has been identified as Aamir Ahmad Khan of Larkspur, according to the Marin County Sheriff's Office's coroner division.
Around 5:55 p.m., CHP officers responded to a report of a crash on northbound U.S. Highway 101, on the north side of the bridge, according to the California Highway Patrol.
Callers said a motorcyclist had been traveling recklessly, at a high rate of speed before he lost control and struck the guardrail, CHP officials said.
After a preliminary investigation, officer determined Khan had been traveling in the highway's northbound lanes at a high rate of speed when he began to enter a sweeping left curve in the roadway. When Khan lost control, the motorcycle struck the guardrail resulting in him being ejected, according to the CHP.
Khan landed in the roadway, but was not struck by any vehicles.
Multiple drivers stopped and tried to render aid to him, however he was pronounced dead at the scene by paramedics, CHP officials said.
The Golden Gate Bridge's northbound lanes were closed following the crash for nearly two hours as officers investigated, according to CHP officials.
It is not yet known if drugs or alcohol were a factor in the crash.