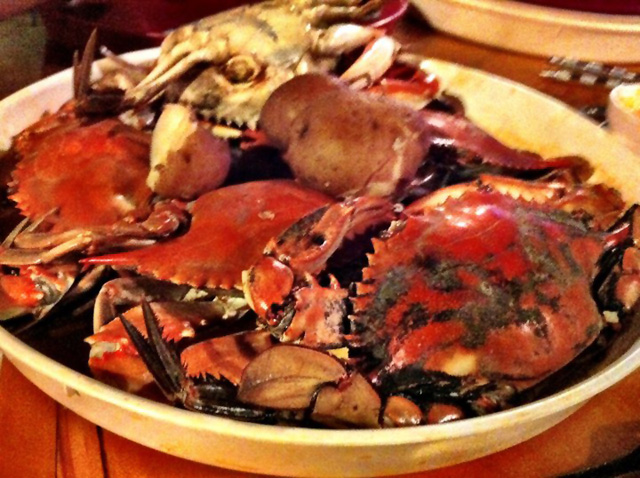 You can have crab on your Thanksgiving table today, no problem. Provided you go catch it yourself.

Seafood sellers are bereft of the local holiday favorite, as a 50-cent dispute over the price of Dungeness between fishermen and seafood processers is keeping crab off of the Bay Area market, according to reports.

Fishermen in Half Moon Bay, San Francisco and other crab hotspots want to sell their product to processors for $2.50 a pound. Processors want $2.00 a pound, take it or leave it -- and fishermen are leaving it.

"I feel terrible, because I know everyone loves Thanksgiving crab, but we can't work for nothing," Larry Collins, head of the San Francisco Crab Boat Owners Association, told the San Francisco Chronicle. "We're pretty united on this. We can't go unless we all go."

No crab can be trucked down from Oregon or Washington because of a delay in the start of the season there, according to the newspaper. Recreational crabbers, whose season began Nov. 5, have had the whole coast to themselves, the Chronicle observed.

The $2 price is higher than last year but still among the lowest in 30 years, adjusted for inflation. The fishermen say the rising costs of diesel fuel, nets, and other supplies justifies their holdout; the seafood processors say that consumers won't pay extra in a down economy.

So if you have any crab pots, now is the time to put them out.
Copyright FREEL - NBC Local Media