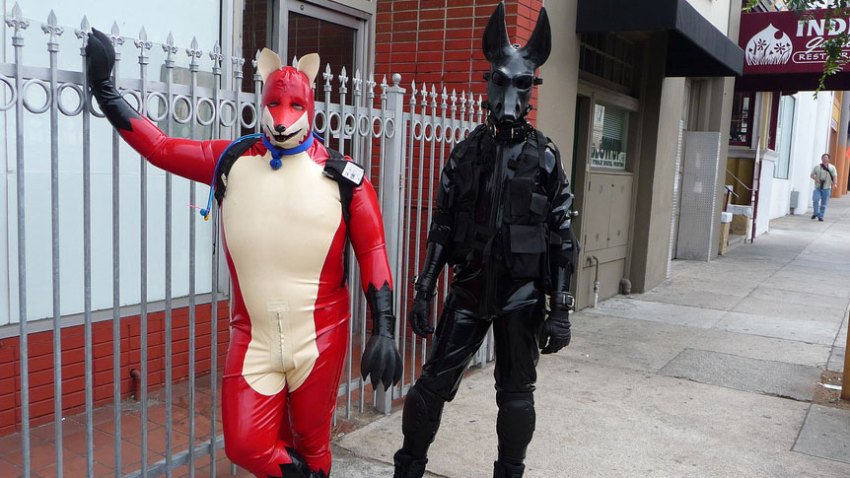 San Francisco's War on Fun has targeted South of Market's racy street fairs. With the crackdown on sexy time at the Up Your Alley fetish festival on Dore Alley this weekend come suggestions on how to have fun without running afoul of organizers or authorities.

From pony play to furry fun, the San Francisco Appeal has some great suggestions on fun fetishes without the incarceration hangover.

Our favorite from the Appeal's guide is the "English Tea Party." It's not, actually, a euphemism -- though maybe it's time to make it one?

(Whatever you come up with, it should probably involve an out-stretched pinky.)

We'd like to add a few suggestions of our own!
Photo by Flickr user bastique.

Jackson West hopes everyone has a safe and sane time, and applies plenty of sunscreen all over.
Copyright FREEL - NBC Local Media