Police arrested an 84-year-old man late Wednesday in connection to a reported shooting at a Daly City medical building.
Raymond Iwase was arrested on suspicion of attempted murder. Police arrested the elderly man without incident at his Daly City home on Plymouth Circle shortly after 10 p.m. He was booked into San Mateo County Jail.
Police also said a firearm and ammunition were recovered at Iwase's home.
Earlier in the day, officers and firefighters responded to the medical center at 1500 Southgate Ave. after a report of gunfire at about 1:30 p.m. and began to evacuate the building.
Police said shortly before 5 p.m. that no suspect or victim was found and said shortly afterward that part of Southgate Avenue that had been closed was reopened to traffic.

A doctor inside the building told Daly City police he saw a man inside the building with what looked like a handgun. He ran from the man and then says he thinks he heard a shot, police said.
The doctor was not hurt and called police.
Police and SWAT officers went inside the building looking for the suspect, described as an elderly Asian male.
Bullet fragments were also found in the hallway of the area described by the doctor, police said.
Nearby Seton Medical Center remained open during the ordeal.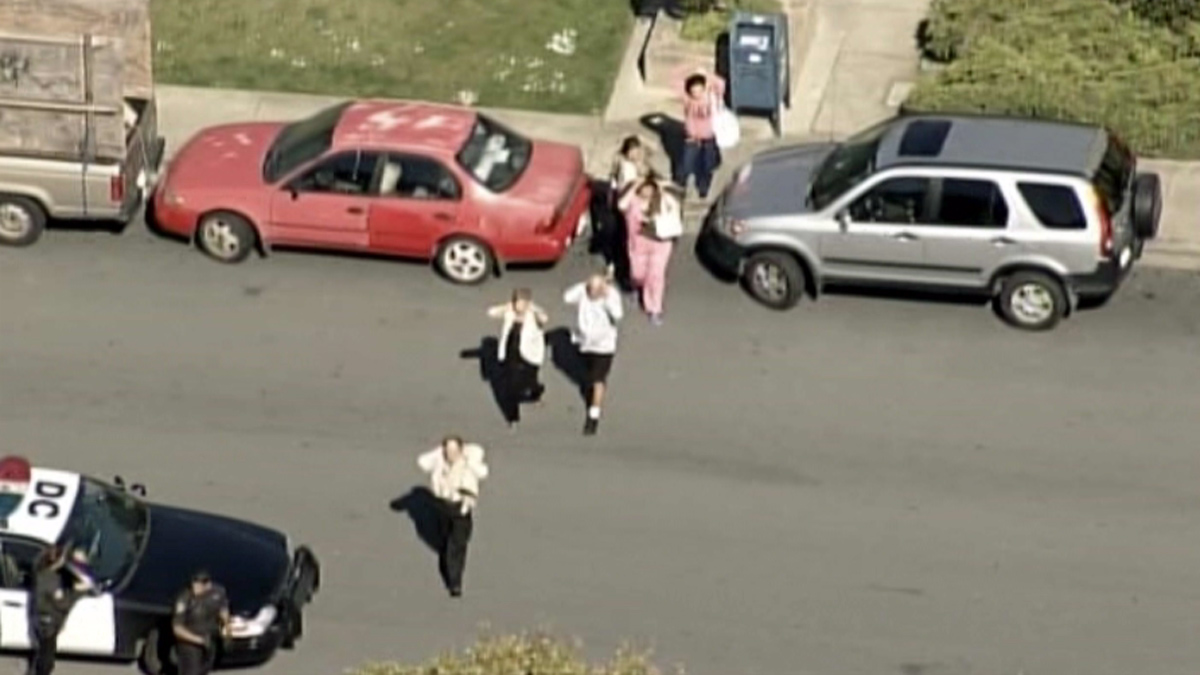 People are seen being led by police away from the medical office building at 1500 Southgate Avenue in Daly City, Wednesday, April 23, 2014.