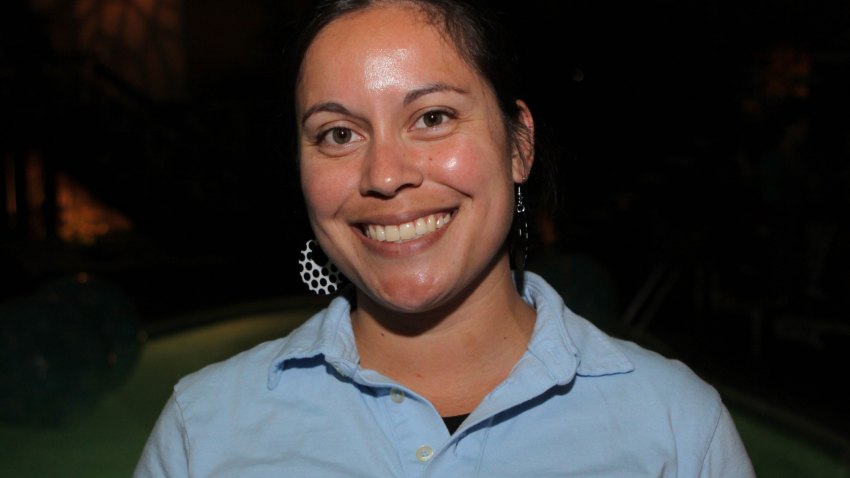 Imagine getting a text message or a phone call warning you that an earthquake is imminent.
For years now California has been looking to develop an early warning system.
Researchers from the Scripps Institution of Oceanography in San Diego say such a network could be up and running within a year.
Private companies are also looking to get a piece of the pie.
San Diego State Geology professor Pat Abbott pointed out the Rose Canyon Fault -- the city's only major fault line. The line is not a major concern for earthquake specialists right now.
"The next big earthquake we expect in California is the southern San Andreas," Abbott said. "We're anticipating something like a magnitude 7.8 on the east side of the Salton Sea."
An early warning system, like one already in place in Japan or Mexico, could give San Diegans upwards of 60 seconds to prepare for the quake.
"Advance warning is particularly useful for large systems," Abbot said. "For example trains in Japan are automatically shut down when computers receive that warning, maybe hospital operating rooms,"Abbott said. "It can communicate to water systems, reroute water or gas mains"
Private companies, like "Seismic Warning" which showed off it's product at a recent convention - say the possibilities and benefits are endless.
Sensors detect an earthquakes initial "P waves" which don't do damage and send an alert ahead of the slower but more destructive secondary waves.
Scripps has 300 sensors installed around the state, about 30 in the county - they say their technology is fairly accurate in predicting size, which according to Abbot has been the biggest challenge.
"It's hard to tell how much energy is coming behind that wave, so is this P wave only going to do a magnitude 5 and not be a problem, or is it ahead of a magnitude 7 where you need a warning and you can't go giving false warnings to the public."
Warnings could be delivered via social networking, reverse 911, cell phone texts, TV and Radio are just a few ways people would get the message before the shaking arrives.
Click here to read more about the social media and smart phone apps already available to help during an earthquake.
Keep up to date on breaking news: Download our improved iPhone app, follow us on Twitter @nbcsandiego, fan us on Facebook, sign up for our breaking news e-mail alerts or text SDBREAKING to 622339 to receive text messages for local breaking news. (For more info, text HELP. To end, text STOP. Message and data rates may apply.)