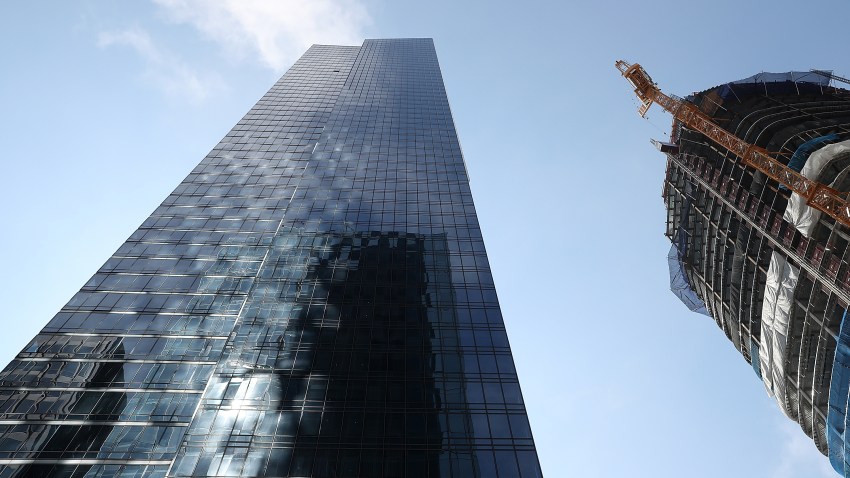 The type of documentation San Francisco officials lost in the Millennium Tower project will now have to be retained under reforms passed by a Board of Supervisors committee on Thursday.
Last year, NBC Bay Area first reported that Department of Building Inspection officials failed to keep some of the key documents in the history of the troubled tower, which is now sinking and tilting.
Among them was the developer's letter admitting in January 2009 that the tower had sunk more than eight inches, far more than the five inches originally expected over the Millennium Tower's lifetime.
On Thursday, the government oversight panel approved a change in city code that will ensure that the city retains any documents stemming from a discovery made after building permits have been issued.
That was not done in the case of the Millennium Tower, and Supervisor Aaron Peskin believes it should have been standard procedure all along.
"I was rather shocked find out that actually the records retention policy at the department had not been brought into the dawn of the 21st century, relative to retaining those kinds of records," Peskin told his colleagues, "It is one of the lessons learned in the Millennium conversation that is ongoing."
Ron Tom, assistant director of the Department of Building Inspection, said the change will assure no repeat of the records gap exposed by the Millennium project.
"Just in the course of business," he said, "when something's out of the ordinary, we would normally expect some records to be retained so we could trace it later on. That didn't occur (here) … so we're going to correct that."
The changes approved by the government oversight committee Thursday must now go before the full board for approval.