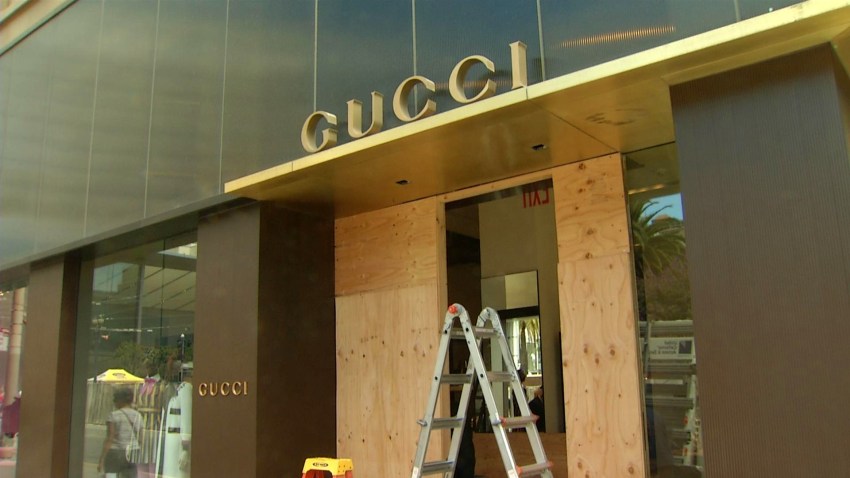 A driver rammed into a retail store next to San Francisco's Union Square Saturday before nabbing merchandise, according to police.
The smash-and-grab occurred just before 3 a.m. along the 200 block of Stockton Street, according to police.
Footage from the scene captured a portion of a Gucci store boarded up with plywood. Police would not confirm that the Gucci store was the store targeted by the suspect.
An investigation is ongoing, and police are still searching for the suspect.
Further information was not available.