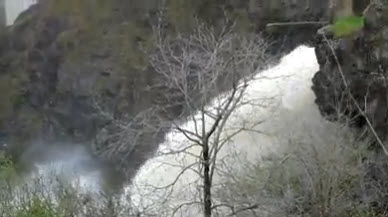 Gov. Jerry Brown is expected to declare an end to California's 3-year-old drought tomorrow.
The announcement is expected after completion of the state's final snow survey. Heavy snow and drenching rains have left California reservoirs at high levels. The Sierra Nevada snowpack was 159 percent of normal as of Friday.
Things are so good in the sierra, ski resorts say they will stay open into May.
In Santa Clara County, all 10 reservoirs combined were more than 77 percent full. The limit is 10 percent higher than that set by the state dam safety officials. They are worried levels higher than 67 percent would put the Bay Area at risk if there is a major earthquake.
The Santa Clara Valley Water District says it is letting water off as fast as safely possible.
Even if the drought is lifted, the governor's office is saying Californians should continue to conserve water.
Copyright AP - Associated Press