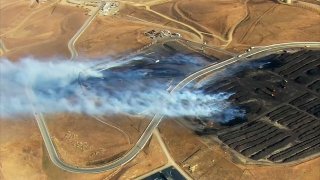 A brush fire along Grant Line Road at the eastern edge of Alameda County and near the Altamont burned at least 3 acres late Wednesday.
The blaze, which fire officials are calling the Landfill Fire, was contained before 6:30 p.m.
The National Weather Service reported wind gusts in the area reached 52 mph during the blaze.